Looking to create an unforgettable atmosphere at your next gathering? Discover the ultimate playlist of the best party songs that will keep everyone dancing.
Are you ready to turn up the volume, unleash your inner dance machine, and throw the ultimate party that will have your guests talking for years to come? Every successful party needs one essential ingredient: a killer playlist that gets everyone moving and grooving. In this article, we've curated a collection of the best party songs that will transform any gathering into a sensational extravaganza.
Whether you're hosting a birthday bash, a summer BBQ, a wedding reception, or simply want to have a spontaneous dance party with friends, the right selection of songs can make all the difference. We've handpicked a diverse range of tracks, spanning different genres, eras, and moods to ensure there's something for everyone.
Get ready to explore a musical journey that includes timeless classics that have stood the test of time, contemporary hits that dominate the charts, and infectious beats that will make even the most reserved partygoers break out their best dance moves. So, let's dive in and discover the ultimate party playlist that will keep the energy high, the smiles wide, and the celebrations going until the sun comes up!
Best Party Songs for All Ages
Here are some of the best party songs that will keep you grooving and dancing all night. Check them out below:
"Uptown Funk" by Mark Ronson ft. Bruno Mars: This infectious funk-pop hit is guaranteed to get everyone on their feet with its catchy hooks and energetic beats.
"Dancing Queen" by ABBA: A timeless disco anthem that remains a go-to choice for parties, "Dancing Queen" is a feel-good song that transcends generations and gets the dance floor packed.
"Don't Stop Believin'" by Journey: This classic rock anthem has become an anthem for celebrations, encouraging everyone to sing along and never give up on their dreams.
"Happy" by Pharrell Williams: With its upbeat rhythm and uplifting lyrics, "Happy" has the power to instantly put a smile on people's faces and create a joyful atmosphere.
"I Wanna Dance with Somebody" by Whitney Houston: A powerful dance-pop track by the legendary Whitney Houston, this song is a crowd-pleaser that will have everyone dancing and singing along.
"Party Rock Anthem" by LMFAO ft. Lauren Bennett, GoonRock: This electro-pop anthem became a global sensation with its infectious beats and memorable lyrics, making it a staple for any party playlist.
"September" by Earth, Wind & Fire: Known for its irresistible groove and catchy chorus, "September" is a disco-funk classic that will transport your partygoers to the dancefloors of the '70s.
"Shut Up and Dance" by Walk the Moon: An indie-pop hit that captures the essence of carefree partying, "Shut Up and Dance" encourages everyone to let loose and embrace the moment.
"I Will Survive" by Gloria Gaynor: A powerful disco anthem about resilience and empowerment, "I Will Survive" is an iconic party song that will have everyone belting out the lyrics.
"Get Lucky" by Daft Punk ft. Pharrell Williams: Combining funky vibes with Pharrell Williams' smooth vocals, "Get Lucky" is a modern disco-infused track that will keep the party going.
"Wannabe" by Spice Girls: This girl power anthem from the '90s is a guaranteed crowd-pleaser, bringing a nostalgic vibe and empowering lyrics that will have everyone singing along.
"Dynamite" by BTS: With its infectious energy and catchy chorus, "Dynamite" is a K-pop smash hit that transcends language barriers and is sure to get everyone on their feet.
"Hey Ya!" by OutKast:A genre-blending hit that fuses funk, pop, and hip-hop, "Hey Ya!" is an upbeat and playful song that will have people shaking it like a Polaroid picture.
"We Found Love" by Rihanna ft. Calvin Harris: This electrifying dance-pop collaboration between Rihanna and Calvin Harris is a party anthem that combines powerful vocals with irresistible beats.
"Livin' on a Prayer" by Bon Jovi: A rock anthem that never fails to ignite the crowd, "Livin' on a Prayer" will have everyone belting out the iconic chorus and air-guitaring their way through the night.
These 15 best party songs cater to a diverse range of musical tastes and are sure to keep the dance floor packed and the party spirit alive for guests of all ages.
Bonus Tips: Download Party Songs or Playlists to MP3 Easily
Planning the perfect party playlist is just the first step. To ensure you have your favorite party songs or playlists readily available, it's ideal to have them downloaded as MP3 files. In this article, we introduce TuneSolo Spotify Music Converter, a handy tool that enables you to easily convert and download your favorite party songs or playlists from Spotify to MP3. With just a few simple steps, you can have your ultimate party playlist at your fingertips, ready to rock any celebration.
Here's how to use it:
Download and install TuneSolo Spotify Music Converter.
Launch the software and click Open the Spotify Web Player button.
Select the party songs or playlists you want to download.
Choose MP3 as the output format and customize other settings if desired.
Choose a folder where the files will be saved.
Click on the "Convert" button to initiate the conversion and downloading process.
Once the conversion is complete, you can locate the downloaded MP3 files on your computer and transfer them to any device for seamless party enjoyment.
With TuneSolo Spotify Music Converter, you can effortlessly convert and download your favorite party songs or playlists, making it convenient to have your ultimate party soundtrack accessible offline whenever you need it. Get ready to take your parties to the next level with non-stop music that keeps the energy high and the celebrations unforgettable.
In Conclusion
In conclusion, creating the perfect party atmosphere is all about having the right music. From timeless classics to modern hits, the best party songs have the power to bring people together, get them dancing, and create memories that last a lifetime. However, it's important to have those songs readily available, even when an internet connection is not accessible.
That's where TuneSolo Spotify Music Converter comes in. With its user-friendly interface and efficient conversion capabilities, TuneSolo allows you to effortlessly download and convert your favorite party songs or playlists from Spotify to MP3 format. This means you can have your ultimate party playlist stored on your devices, ready to play anytime, anywhere, without relying on an internet connection.
By using TuneSolo, you gain the freedom to curate your own personalized party music library and take control of your party experience. No longer will you have to worry about buffering or limited access to your favorite tunes. With TuneSolo, you can ensure that your party is fueled by the music that makes everyone move, groove, and celebrate to the fullest.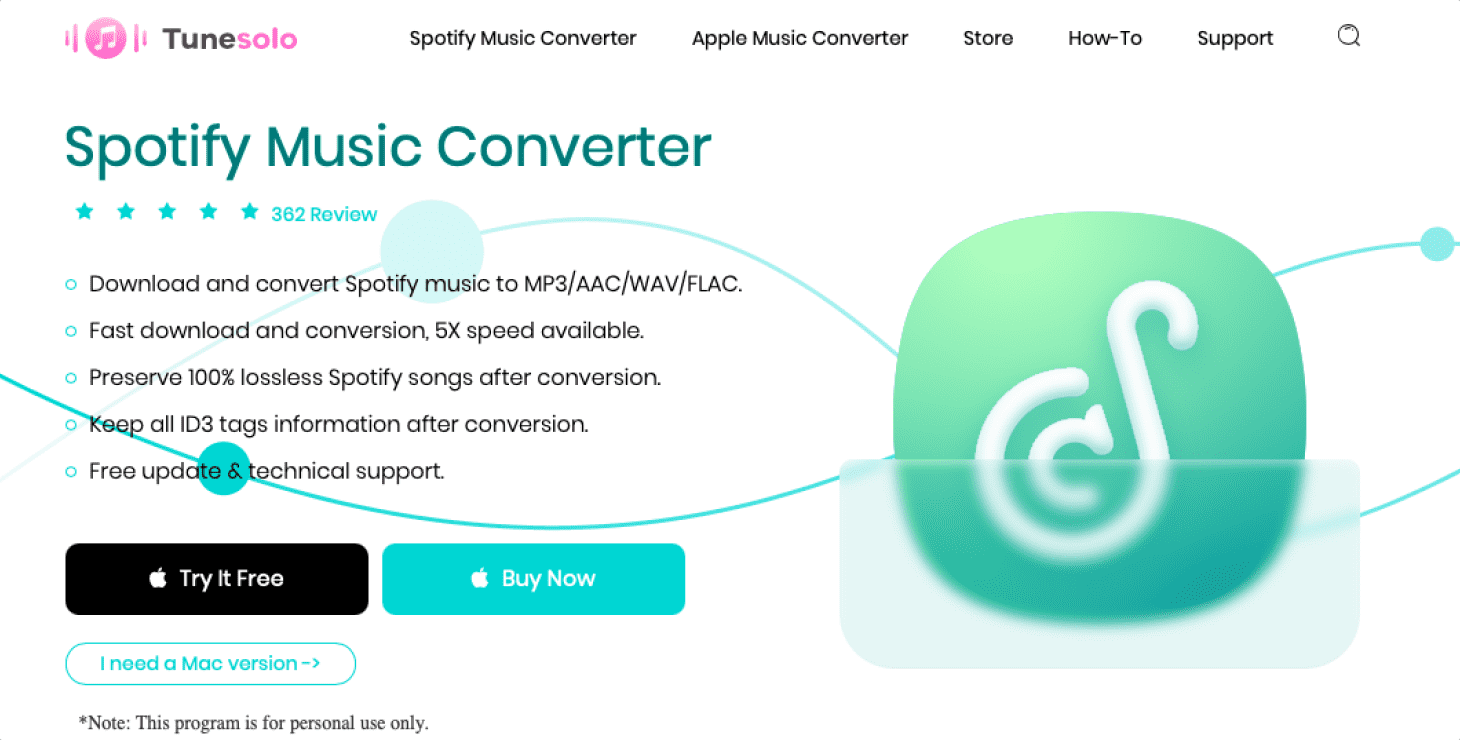 So, if you're ready to elevate your party planning and ensure an unforgettable music experience, we highly recommend giving TuneSolo Spotify Music Converter a try. Download it today and unlock the potential of having your ultimate party playlist at your fingertips. Get ready to throw the most epic parties with a soundtrack that never misses a beat!