In the modern age, people no longer have to go to music stores or carry with them walkmans. Back in the day, vinyl, walkmans, and music stores were a thing. Tell me someone who doesn't like music. It makes everything okay. We listen to words with sounds, and they give us much more. Music builds our emotions, feelings and sets the mood. Whether you're listening to music at home, at work, or at a gathering, it unites everyone. Especially when the playback is too good. Nowadays, music has rapidly evolved, and it continues to do so. In the old times, people didn't have access to millions of music, artists, videos, and other content. But as the world changes, so are music usability. Over time, technology has introduced to us a broad and more expansive approach to listening to music.
With technologies consisting rising from different sources, the digital space for music welcomes mobile music streaming. It has become the new definition of music listening. Innovations like digital audio streaming services have flourished. One is Spotify. Spotify was launched in 2008. Since then, Spotify has made a huge impact on consumers, competitors, and the music industry in general. Spotify continues to be innovative with its updates and additional features to cater to all aspects in relation to digital music. Digital audio streaming services offer services and feature almost similar to one another. However, with Spotify, users get to be at a one-step further approach to digital music listening. Apart from Spotify's applauded catalog, can two people listen to Spotify at the same time? If you're curious, keep scrolling, and you will find the answer.
Article Content Part 1. Can Two People Listen to Spotify at The Same Time?Part 2. How to Listen to Spotify While Someone Else Is?Part 3. Summary
Part 1. Can Two People Listen to Spotify at The Same Time?
Let's cut right to the chase. If you're asking if two people listen to Spotify simultaneously, the answer is yes. Two people can listen to Spotify simultaneously using one Spotify account but with a premium subscription or a workaround on the Spotify Offline Mode. It's annoying when you get a notification that says another individual uses your account, restricting your form using your Spotify account freely. You might have forgotten about sharing your account with a friend or family. When this happens, it usually occurs to you that you will notify more than a few times, especially when they frequently use the app for their daily dose of digital music streaming.
However, if it's fine enough for you and you just want everyone to enjoy and find a way to get rid of the annoyance the notifications give you, then here are a couple of ways to have you, your family, or friends listen to Spotify at the same time.
1. Subscribe to Premium
Just like other digital audio streaming apps, Spotify has introduced premium plans users can apply for. Spotify generally offers a solo premium plan at $9.99/month, a duo premium plan at $12.99/month, a family premium plan at $15.99/month, and a discounted student premium plan at $4.99/month. And since you're all about sharing your music to listen to Spotify, you go for the duo premium plan or family premium plan. For a listening party, the family premium subscription is ideal. You can listen to Spotify at the same time on up to five devices. Just note that you must be using the same address for all five devices to be connected to the premium subscription. These premium plans give you the same perks of access to millions of Spotify songs, artists, podcast content, albums, and so much more.
2. Enable Spotify Offline Mode
Spotify Offline Mode is only available to premium users. With Spotify Offline Mode, anyone connected can listen to songs download for offline streaming. However, users won't be able to on-demand music playback. Well, at least you won't be annoyed with notifications. Here's what you need to follow to listen to Spotify at the same time:
Launch your premium Spotify account
Toggle on Offline Mode
On your PC device, launch Spotify. Click the "three dots" found in the upper-left corner of the interface. Hover over to "Files" and click "Offline Mode" from the menu.
Click the icon for the "Spotify" menu on your Mac device and select "Offline Mode."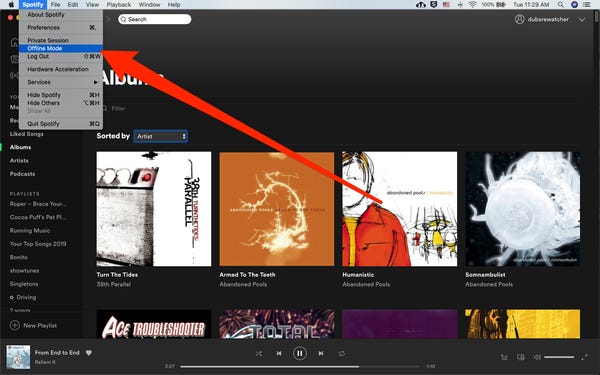 On your iPhone or Android gadget, go to the "Home" tab found at the bottom-left of the interface.
Tap on the "Gear" icon, and select "Playback."
Then, toggle on "Offline."
Lastly, you can now start to listen to Spotify at the same time.
Part 2. How to Listen to Spotify While Someone Else Is?
Did you know you still have one last thing to follow if you're worried about subscribing to a premium account? You're in luck. TuneSolo Spotify Music Converter lets you listen to Spotify at the same time without the premium subscription, in real-time, and on different devices without any restrictions.
TuneSolo Spotify Music Converter Key Features:
Download any songs from your library of songs, playlists, and albums to make it your Spotify ringtone
Enjoy using your Spotify ringtone without the Premium subscription
Offline use of any Spotify songs
Play songs and create a Spotify ringtone on any device you want, at once
Rips off DRM protection to allow you to download and convert Spotify songs for offline streaming
Download and convert dozens of songs with its 5x faster speed
Preserve 100% original quality of converted Spotify tracks for your Spotify ringtone
Retains all important information from ID3 tags and metadata
Manageable output formats and editable track data such as Artist, Title, etc
How You Can Use TuneSolo Spotify Music Converter:
Step 1. Install TuneSolo Spotify Music Converter
From this link, download and install the TuneSolo Spotify Music Converter software.
Step 2. Import Your Spotify Songs
Launch the downloaded TuneSolo Spotify Music Converter, then import the song you want for your Spotify ringtone by using the "Copy & Paste URL or Drag Files."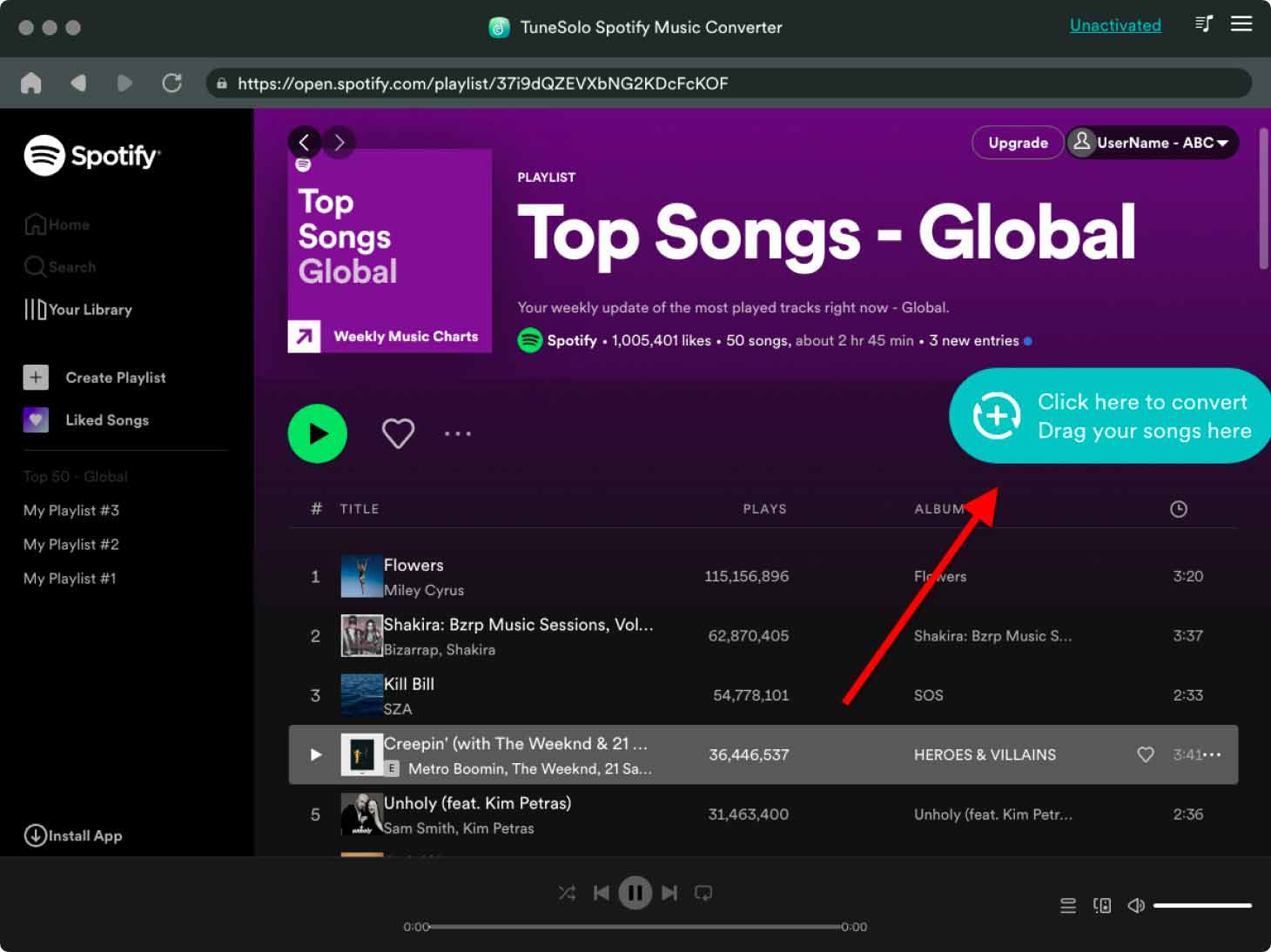 Step 3. Set Outputs
Once you're done selecting the song for your Spotify ringtone, set the "Output Format" and "Output Folder" you want for your files to be converted and downloaded.
Step 4. Start Converting
Then, proceed to start the process by clicking the "Convert All" button.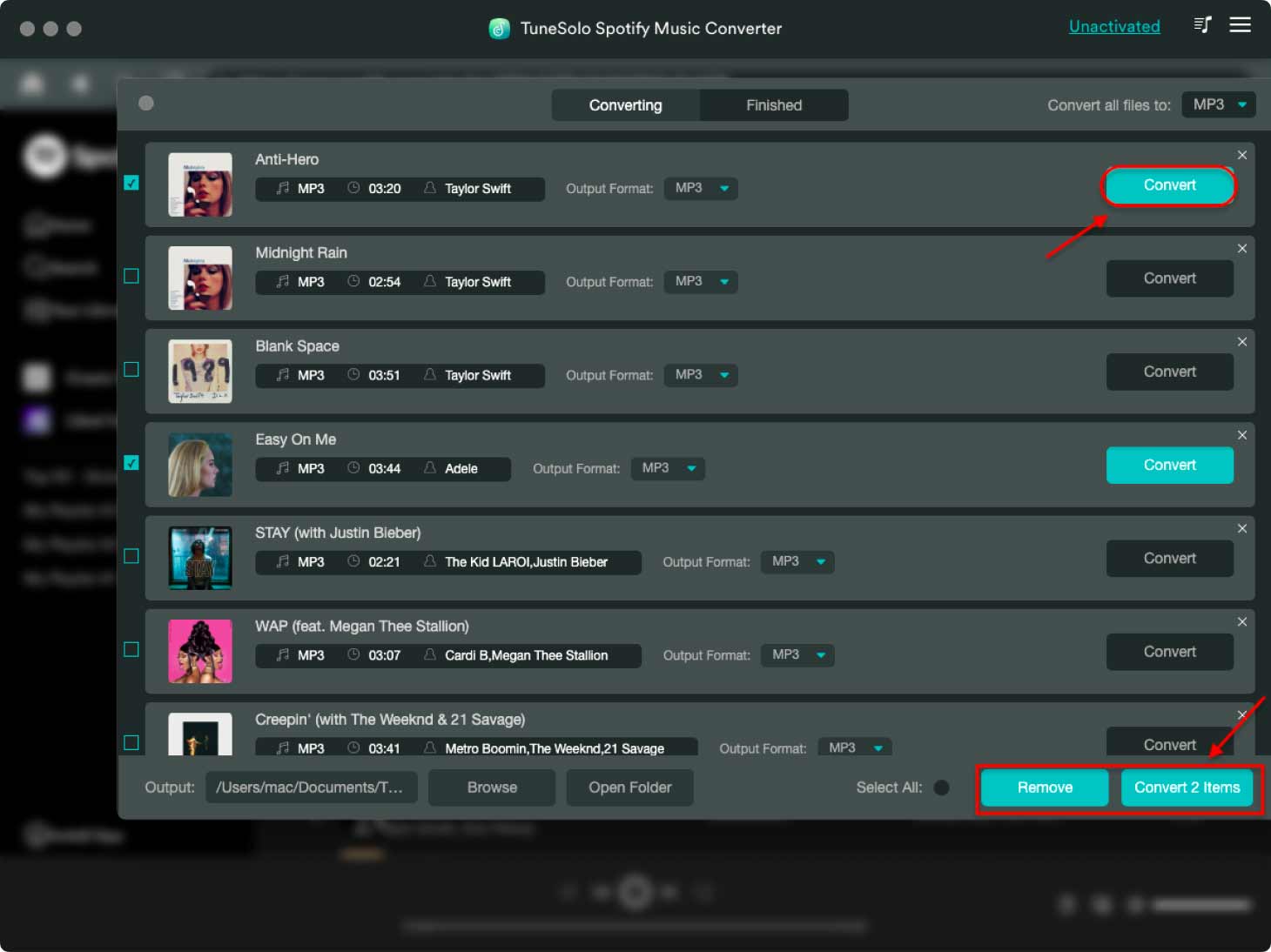 Step 5. Review Files
When the download and conversion are successfully finishes, you can check the files by going to the "View Output File" folder's destination folder.
Part 3. Summary
Having someone to share your Spotify music with is nice. And you get to share the same experience you get from listening to your most loved music. Sadly, you are not capable of doing that if you're not paying for the monthly premium subscription. But with the use of TuneSolo Spotify Music Converter, you get to share your music with everyone freely. No limits, no restrictions, no adverts, no monthly bills, and on any device. Wherever you are, you can still play the same music at the same time with your converted Spotify tracks using the best software, TuneSolo Spotify Music Converter.