Discover how to enhance your relaxation and rejuvenation with chill music download tools. Explore a wide range of soothing melodies in this article.
In our fast-paced and demanding world, finding moments of calm and tranquility is essential for our well-being. One way to cultivate a serene ambiance and unwind from the stresses of everyday life is through the power of chill music. With the advent of digital technology, the availability of chill music download tools and tips has skyrocketed, granting us unlimited access to a vast ocean of soulful tunes and peaceful melodies.
In this comprehensive guide, we will delve into the world of chill music downloads, helping you discover the perfect tracks to relax and create your own personal sanctuary of peaceful sounds. Whether you're a seasoned connoisseur or a novice looking to explore this genre, get ready to embark on a journey to find your ideal chill music and transform your surroundings into a haven of tranquility.
Article Content Part 1. Where Can I Download Free Chill Music Online?Part 2. Chill Music Downloader: Convert Chill Songs to MP3Part 3. Recommended Chill Music for RelaxingPart 4. Conclusion
Part 1. Where Can I Download Free Chill Music Online?
When it comes to downloading free chill music, the internet offers a wealth of platforms that cater to every taste and mood. Whether you're looking for ambient beats, mellow instrumentals, or downtempo electronica, these top sites provide a wide selection of free chill music MP3 downloads. Here are eight platforms where you can find your favorite chill tunes:
SoundCloud:
Known for its vast music community, SoundCloud is a popular destination for both emerging and established artists to share their music. With an extensive library of chill tracks, it offers a plethora of free downloads for users to enjoy.
Bandcamp:
This artist-friendly platform not only allows you to stream music but also offers the option to download tracks in various formats. Many independent artists and labels release their chill music on Bandcamp, often providing free downloads or "name your price" options.
Free Music Archive:
As the name suggests, Free Music Archive hosts a vast collection of royalty-free music, including chill and ambient genres. The site allows artists to upload their tracks under various Creative Commons licenses, enabling users to download and use them for personal projects.
Jamendo:
Jamendo is a platform dedicated to independent artists, offering a diverse range of genres, including chill and relaxation music. While some tracks require licensing for commercial use, you can freely download and enjoy thousands of chill tunes from emerging talents.
Internet Archive:
Not only does the Internet Archive provide access to a vast collection of books, movies, and websites, but it also hosts an extensive music library. Explore their audio section to find a wide variety of chill music available for free download.
YouTube to MP3 Converters:
While not a dedicated music platform, YouTube hosts a plethora of chill music mixes and playlists. You can use online YouTube to MP3 converters to extract audio from these videos and download them as MP3 files for offline listening.
Noisetrade:
Noisetrade offers a unique platform that allows artists to share their music directly with fans. In exchange for your email address and postal code, you can access a wide array of chill music downloads provided by artists who appreciate your support.
ReverbNation:
ReverbNation serves as a platform for independent musicians to showcase their talent. It offers a diverse selection of chill music downloads from artists across various genres, allowing you to discover new and exciting tracks while supporting emerging artists.
By exploring these platforms, you can immerse yourself in the world of chill music and download your favorite tracks to create the perfect ambiance for relaxation and tranquility. Remember to respect the artists' copyrights and support them whenever possible, as they are the driving force behind the creation of such incredible music.
Part 2. Chill Music Downloader: Convert Chill Songs to MP3
TuneSolo Spotify Music Converter is a powerful tool that allows you to convert your favorite chill music tracks from Spotify to MP3 format, enabling you to enjoy them offline and on any device. With its user-friendly interface and high-quality output, TuneSolo makes it easy to create a personal collection of relaxing tunes for your moments of tranquility.
Here are the steps to use it:
Download and Install: Install TuneSolo Spotify Music Converter on your computer and launch the program.
Add Spotify Chill Music: Open the web player by clicking "Open Spotify Web Player". After that, select the chill music tracks you want to convert.
Configure Output Settings: Choose the output format as MP3 and customize other settings like output quality, conversion speed, and destination folder.
Start Conversion: Click on the "Convert" button to begin the conversion process. TuneSolo will swiftly convert your selected chill music to MP3 files.
Enjoy Your Chill Music: Once the conversion is complete, locate the converted MP3 files in the destination folder and transfer them to your preferred devices for unlimited relaxation and enjoyment.
The converter preserves the original audio quality of the chill music tracks, ensuring that you enjoy the same immersive listening experience in the MP3 format. By converting Spotify chill music to MP3, you can listen to your favorite tracks offline, without requiring an internet connection. This is perfect for unwinding during travel or in areas with limited connectivity.
With TuneSolo Spotify Music Converter, you can enjoy your favorite chill music tracks from Spotify in the widely supported MP3 format, enhancing your relaxation and creating a personalized collection of soothing tunes for any mood or setting.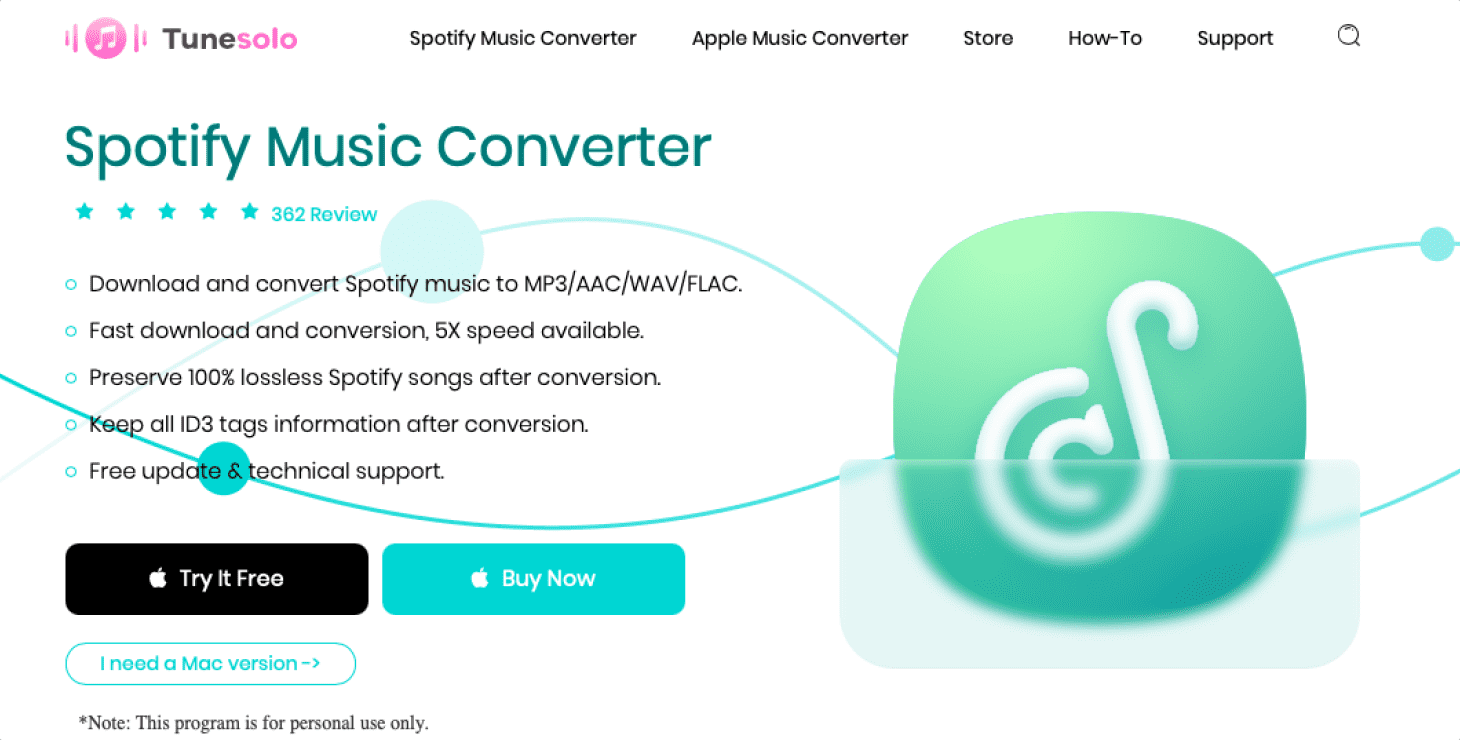 Part 3. Recommended Chill Music for Relaxing
To enhance your relaxation experience, here are 15 recommended chill music tracks that encompass soothing melodies, tranquil rhythms, and a calming atmosphere. Each track offers a brief description to give you a sense of its unique ambiance and style:
"Weightless" by Marconi Union: A renowned ambient masterpiece designed to induce a deep sense of relaxation, "Weightless" combines delicate piano chords, ethereal textures, and subtle atmospheric sounds.
"Intro" by The xx: With its minimalist approach, "Intro" captivates listeners with its gentle guitar plucks, subdued beats, and melancholic melodies, setting a serene and introspective mood.
"Clair de Lune" by Claude Debussy: A timeless classical piece, "Clair de Lune" evokes a dreamlike atmosphere with its delicate piano arpeggios, creating a sense of tranquility and nostalgia.
"Transcendence" by Hammock: This ambient post-rock composition combines soft guitar layers, atmospheric swells, and ethereal textures, enveloping listeners in a sonic cocoon of serenity.
"Sorrento Moon" by Tina Arena (Fingertips Edit): A chill remix of the classic pop ballad, "Sorrento Moon" features soothing vocals, mellow electronic beats, and atmospheric elements that evoke a sense of peacefulness.
"Asura" by Requiem: "Asura" offers a fusion of chillout and world music, incorporating gentle percussion, serene vocals, and enchanting melodies inspired by Eastern influences.
"Aqueous Transmission" by Incubus: This ambient rock track features tranquil acoustic guitar, gentle flute melodies, and serene nature sounds, transporting listeners to a state of calm reflection.
"Orinoco Flow" by Enya: Known for her ethereal and soothing music, Enya's "Orinoco Flow" combines lush vocal harmonies, Celtic-inspired instrumentation, and a gentle rhythmic pulse.
"Daydreaming" by Tycho: A blend of electronic and downtempo elements, "Daydreaming" creates a chilled-out atmosphere with its atmospheric synths, laid-back beats, and melodic guitar.
"Pure Shores" by All Saints: With its serene vocals, chilled electronic beats, and a coastal vibe, "Pure Shores" takes listeners on a tranquil journey to a place of relaxation and serenity.
"Strobe" by deadmau5: This mesmerizing electronic track gradually builds with its calming synth arpeggios, hypnotic beats, and a serene ambiance, making it ideal for immersive relaxation.
"Les Nuits" by Nightmares On Wax: Combining elements of trip-hop and downtempo, "Les Nuits" features soulful melodies, jazzy instrumentation, and a laid-back groove, creating a perfect chill-out atmosphere.
"Re: Stacks" by Bon Iver: Bon Iver's delicate vocals and acoustic guitar are beautifully showcased in "Re: Stacks," a heartfelt and introspective track that radiates warmth and tranquility.
"Porcelain" by Moby: This iconic chillout track by Moby features gentle piano melodies, atmospheric synth layers, and a soothing downtempo beat, evoking a sense of peace and serenity.
"Return to Innocence" by Enigma: With its fusion of Gregorian chants, tribal rhythms, and New Age elements, "Return to Innocence" creates a contemplative and serene atmosphere.
These 15 tracks represent a diverse range of chill music, each with its own distinctive qualities to help you unwind, find solace, and embrace a state of relaxation.
Part 4. Conclusion
In conclusion, the world of chill music offers a serene escape from the hustle and bustle of daily life, providing a sanctuary of relaxation and tranquility. By exploring the top sites for free chill music downloads and discovering the recommended tracks, you can curate your own collection of soothing melodies and create an ambiance that promotes peace and rejuvenation.
To further enhance your chill music experience, we recommend TuneSolo Spotify Music Converter. With its seamless conversion capabilities, TuneSolo allows you to transform your favorite Spotify chill music tracks into MP3 format. This empowers you to enjoy your music offline, on any device, and at any time, without any limitations.
Whether you're looking to unwind after a long day, create a calming atmosphere for meditation or relaxation, or simply indulge in the pleasures of tranquil melodies, TuneSolo offers a convenient and user-friendly solution to convert your Spotify chill music to MP3.