Dive into the world of free summer music MP3 download tools and discover the perfect tunes to elevate your sunny adventures. Explore a range of genres here.
As the sun shines brighter and the days grow longer, there's no denying that summer is in full swing. Whether you're lounging on a sandy beach, embarking on a road trip, or simply relaxing in your backyard, nothing enhances the summer experience quite like the perfect playlist. And what better way to curate your ultimate summer soundtrack than with free summer music MP3 download tools?
In this comprehensive guide, we'll take you on a melodic journey, unlocking the vast world of free summer music MP3 downloads. Say goodbye to limited access and restrictive subscription fees—now you can immerse yourself in an ocean of musical bliss without spending a dime. Get ready to discover the hottest tracks, explore diverse genres, and create a personalized collection that captures the essence of summer.
Whether you're a fan of upbeat pop anthems, chilled-out acoustic melodies, or the latest dancefloor hits, there's something for everyone in the realm of free summer music MP3 downloads. So, grab your headphones, fire up your favorite device, and let's dive into a treasure trove of musical wonders that will make your summer days even more memorable!
Article Content Part 1. Top Online Sites to Get Free Summer Music DownloadsPart 2. The Best Way to Get Free Music MP3 DownloadsPart 3. Top Summer Tracks to Listen to
Part 1. Top Online Sites to Get Free Summer Music Downloads
Here are ten online sites where you can find free summer music downloads:
SoundCloud: A popular platform for artists to share their music, SoundCloud offers a wide range of tracks from various genres.
Jamendo: Jamendo provides a vast library of royalty-free music, making it a great resource for discovering new artists and downloading their tracks.
Free Music Archive: This website offers a diverse collection of music across multiple genres, allowing you to download and enjoy free summer tunes.
DatPiff: Focusing primarily on hip-hop and rap, DatPiff offers mixtapes from both established and up-and-coming artists, perfect for adding some urban vibes to your summer playlist.
NoiseTrade: NoiseTrade features a collection of free music from independent artists, allowing you to discover unique sounds and support emerging talent.
Internet Archive's Audio Archive: The Audio Archive section of the Internet Archive provides a vast collection of audio files, including music from various genres, live recordings, and more.
Bandcamp: While Bandcamp offers both free and paid music, many artists offer their music for free or "name your price," allowing you to choose how much you want to pay for a download.
Last.fm: Last.fm offers a range of free music downloads from a variety of genres. You can explore new artists, create personalized radio stations, and download tracks to enjoy offline.
ReverbNation: ReverbNation is a platform that supports independent artists, allowing them to share and promote their music. You can find free downloads from a wide range of genres and discover fresh summer tunes.
Amazon Music: Amazon Music offers a section of free songs and albums for download. While the selection may vary, it's worth checking out for free summer music options.
Part 2. The Best Way to Get Free Music MP3 Downloads
When it comes to obtaining free music MP3 downloads, one convenient and efficient solution is using a reliable music converter tool like TuneSolo Spotify Music Converter. This powerful software enables you to convert and download songs from Spotify into DRM-free MP3 files that you can enjoy offline, without any limitations.
TuneSolo Spotify Music Converter stands out for its user-friendly interface and robust features. It allows you to extract audio from Spotify tracks while preserving the original audio quality, including metadata such as artist name, album title, and album art. Moreover, it supports batch conversion, enabling you to convert and download multiple tracks simultaneously, saving you time and effort.
Using TuneSolo Spotify Music Converter is a straightforward process, making it accessible for users of all levels of technical expertise. Here are the one-liner steps to utilize this software effectively:
Download and after that install TuneSolo Spotify Music Converter within your Mac computer or Windows PC.
Launch the software and click Open Spotify Web player.
Browse and select the desired songs, albums, or playlists from Spotify that you wish to download.
Customize output settings, including format (MP3), bitrate, and output folder.
Start the conversion process and let TuneSolo Spotify Music Converter do its magic.
Once the conversion is complete, the converted Spotify tracks will be saved as DRM-free MP3 files on your computer.
Transfer the downloaded MP3 files to your preferred music player or device and enjoy your favorite music offline, anytime, anywhere.
With TuneSolo Spotify Music Converter, you can build an extensive collection of free summer music MP3 downloads from Spotify, allowing you to create a personalized playlist that sets the perfect mood for your sunny adventures. Enjoy the freedom of listening to your favorite tracks without the need for an internet connection.
Part 3. Top Summer Tracks to Listen to
These ten songs embody the spirit of summer, offering a diverse range of genres and melodies that capture the essence of sunny days, adventure, and carefree moments. Whether you're lounging by the pool, having a beach party, or embarking on a road trip, these tracks will provide the perfect soundtrack for your summer escapades.
"Blinding Lights" by The Weeknd: This infectious pop anthem combines '80s-inspired synths and The Weeknd's smooth vocals, creating an energetic and feel-good summer hit.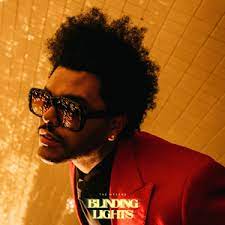 "Watermelon Sugar" by Harry Styles: With its catchy chorus and laid-back vibes, this song is a sweet and refreshing ode to the joys of summertime.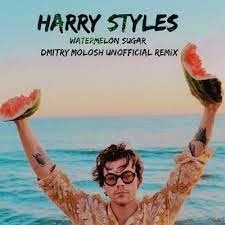 "Dancing in the Moonlight" by Toploader: A timeless classic, this upbeat track captures the essence of carefree summer nights, inspiring you to hit the dance floor and groove under the moonlight.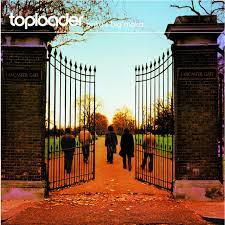 "Riptide" by Vance Joy: This indie folk-pop gem is filled with catchy hooks and a ukulele-driven melody, transporting you to a beachy paradise with its breezy and uplifting sound.

"Cruise" by Florida Georgia Line ft. Nelly: A fusion of country and hip-hop influences, this chart-topping summer anthem is perfect for cruising with the windows down and embracing the spirit of adventure.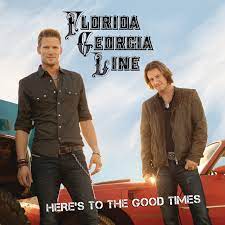 "Summertime" by DJ Jazzy Jeff & The Fresh Prince: A classic '90s hip-hop track that captures the nostalgia and carefree spirit of summer, reminding us of sunny days and good times.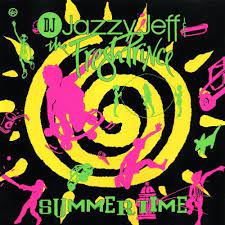 "Walking on Sunshine" by Katrina and The Waves: An upbeat and infectious pop-rock song, it radiates pure joy and is sure to put a smile on your face while you soak up the summer sunshine.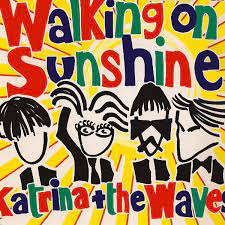 "Cheerleader" by OMI: With its catchy melody and infectious rhythm, this reggae-infused pop hit is a perfect addition to any summer playlist, exuding positivity and good vibes.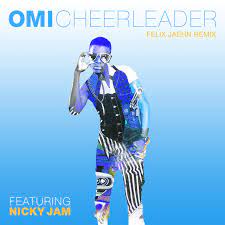 "Island in the Sun" by Weezer: An alternative rock anthem with a bright and breezy sound, this song evokes images of palm trees, sandy beaches, and carefree days in the sun.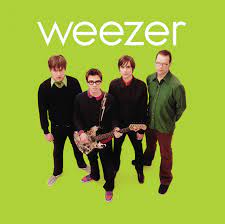 "Happy" by Pharrell Williams: A global sensation, this upbeat and feel-good track is an instant mood lifter, spreading happiness and positive energy—a must-have for any summer playlist.