While it's true that Apple Music and iPod were both developed by Apple, it doesn't mean that transferring music is easy. You will need to use iTunes in order to pull it off, but unfortunately not all users have access to the iTunes program.
For that reason, it's quite important to have an idea of how to transfer music from iPod to computer without iTunes. After all, you may be put in a situation where you can't use iTunes. When that happens, you're sure to struggle if you don't know how to compromise.
This guide will show you how to transfer music from iPod to computer without iTunes and teach you a little bit about the Apple Music platform.
Article Content Part 1. Can We Transfer Music from iPod to Computer?Part 2. How Do I Transfer Music from My Old iPod to My Computer without iTunes?Part 3. Summary
Part 1. Can We Transfer Music from iPod to Computer?
Due to its complexity, not many users really know how Apple Music works. So before answering your question, you first have to understand what Apple Music is.
What is Apple Music?
Apple Music is essentially a music-streaming service developed by Apple. It has been around for more than five years and I'm sure its legacy will last longer.
Despite being relatively younger than its competitors, Spotify and Amazon Music, it quickly rose in fame and garnered the highest number of subscribers. With that being said, you can rest assured that this platform has what it takes to accommodate the users' music needs.
One particular feature that got my attention is the five tabs that make up the platform. These include Library, Browse, Search, Radio, and For You. The For You tab is my favorite as it allows you to look for songs that fit your taste in music.
This is mainly because the algorithm of Apple Music collects past data and uses them to come up with songs that are sure to fit your criteria. There are many other useful features within the platform, but it's sad to say that not all features are beneficial for us users.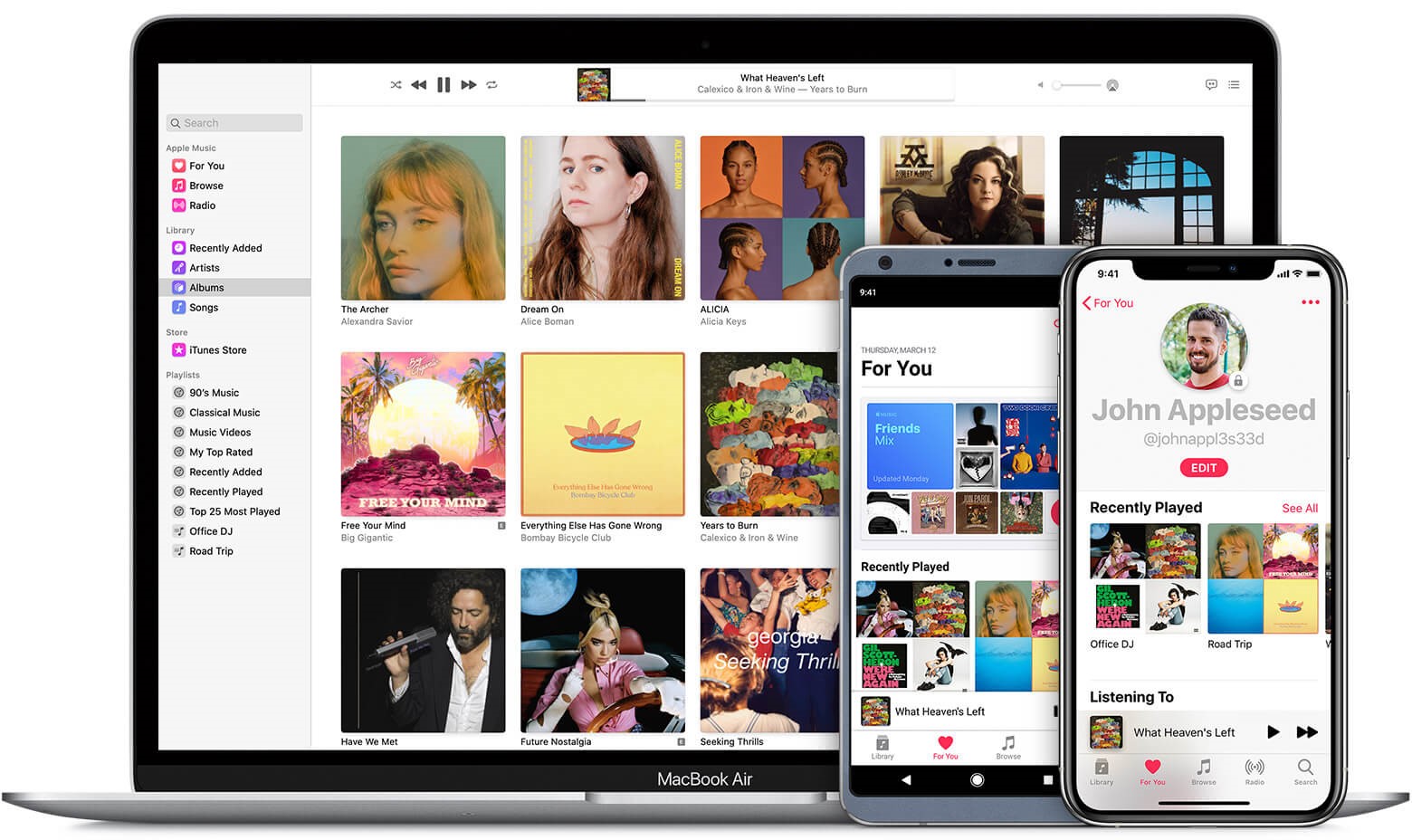 Apple Music: FairPlay DRM
You will find the most advanced features that a music-streaming service can possibly have in Apple Music. As I have said before, one of those is the five tabs that divide the platform. But the thing is, there's no feature on Apple Music that can help you transfer files between iOS devices without using the iTunes program.
In other words, if you truly want to learn how to transfer music from iPod to computer without iTunes, you need to use a third-party tool, and I have just the tool for you.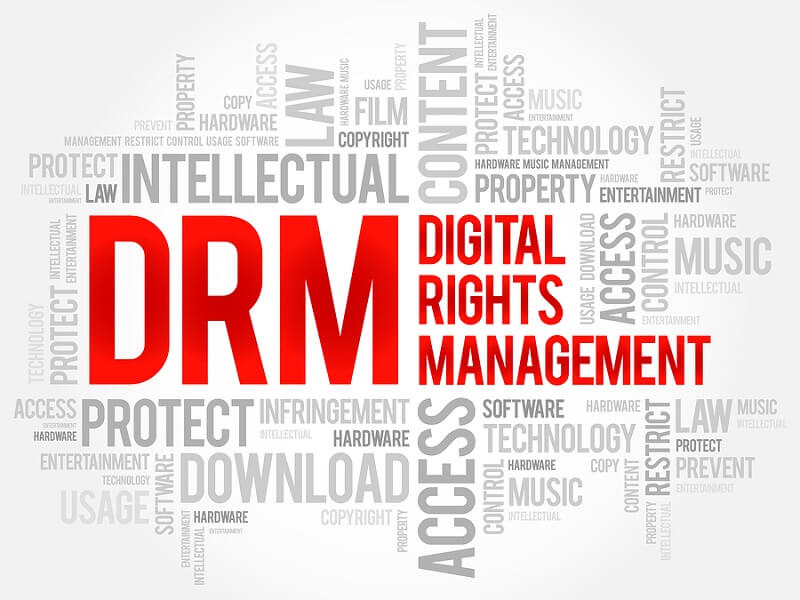 Part 2. How Do I Transfer Music from My Old iPod to My Computer without iTunes?
There are different ways to transfer music from an iPod to a computer. One is by using iTunes, and one is by using third-party software as I said before. Since our goal is to learn transfer music from iPod to computer free without iTunes, we will use a tool.
#1. Required Tool to Transfer iPod Music to Computer
FoneDog Phone Transfer is a tool that has the ability to transfer between different devices. Some of the devices that I know works with this software include Android devices, iOS devices, and computers such as Mac and Windows PC. So technically, this software is the perfect tool for the job. Below are some of the features of this software:
Supported Files. FoneDog has the ability to transfer different kinds of files. These include photos, contacts, messages, videos, and most importantly, music
Supports Latest Models. The tool can also transfer between the latest models of Android and iOS devices
Backup & Restore. While it's not related to our main goal, this software can backup and restore your contacts from your device with a few steps
Customized Ringtone. It's also possible to create your ringtone using different music from your device
Aside from these features, FoneDog Phone Transfer is also quite easy to use, so that's one more reason to use this tool. And for that, we will proceed with the steps to use this software.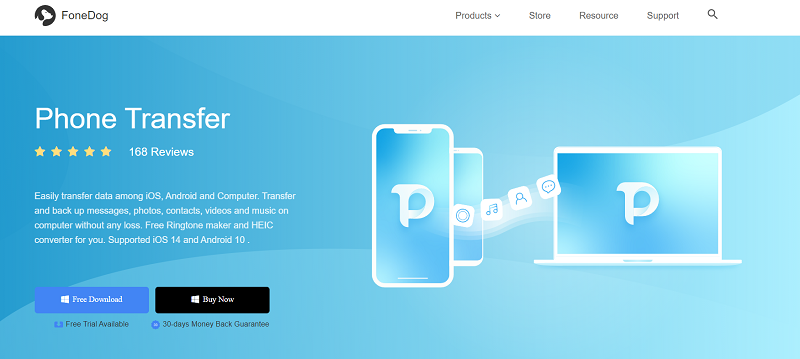 #2. Guide to Transfer Music from iPod to Computer without iTunes
Now that you have a general idea of what this software does, let's proceed on learning how to transfer music from iPod to computer on Windows 10 without iTunes:
Step 1. Connect iPod to Computer
Make sure FoneDog Phone Transfer is on your computer. Once you've made sure of that, open the software and connect your iPod to the computer using a USB cable. The software should automatically recognize the device and show information regarding the iPod.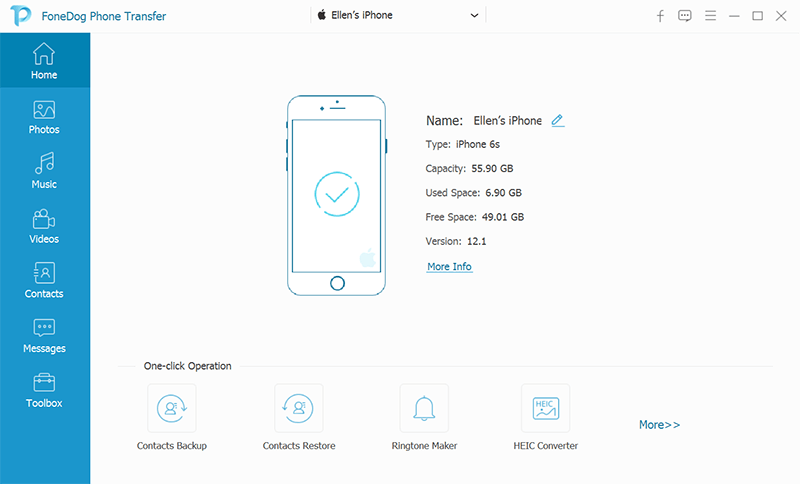 Step 2. Choose File Type
On the leftmost part of the window, there will be a sidebar with different kinds of file types. Simply select Music as per our main goal. You will then see a list of files on the right side. You should be able to preview certain files.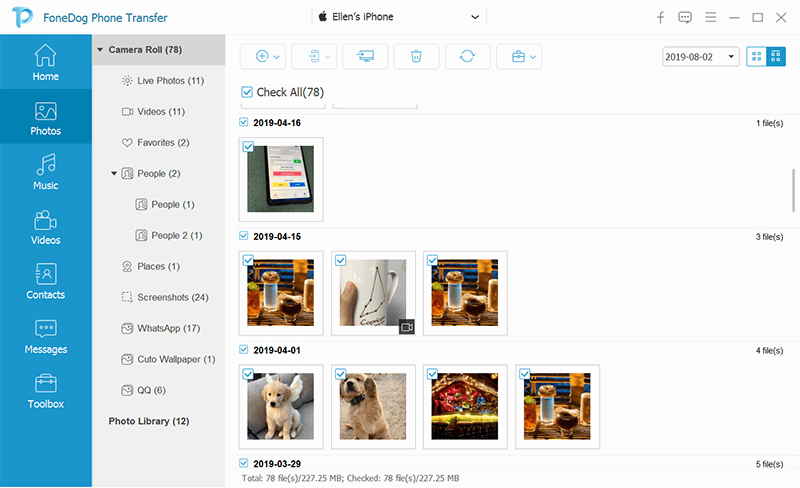 Step 3. Select Files
The last step is to select the music files that you want to transfer. Afterwards, click on the Export to PC button at the top bar. This will start the process so you simply have to wait for it to finish.
These are all the steps that you need to follow in order to transfer music files from iPod into a computer. This is also applicable to other devices, as previously said.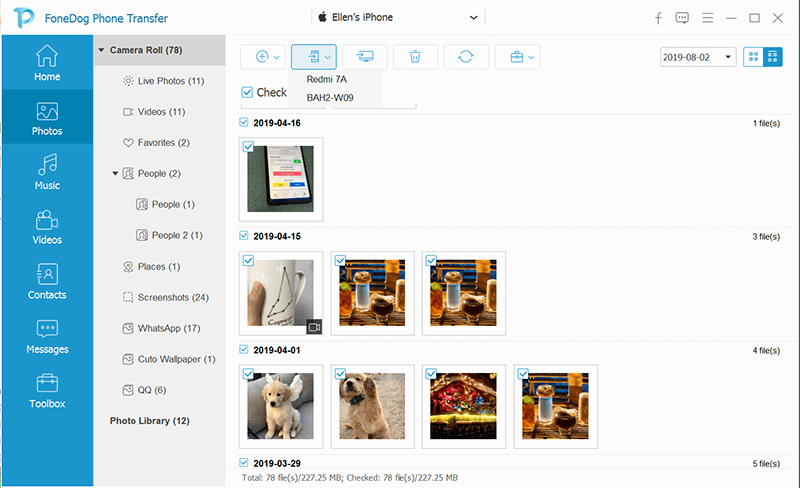 Part 3. Summary
With this guide, you have learned how to transfer music from iPod to computer without iTunes. This will come in handy when the time comes that you aren't able to use iTunes. After all, Apple has already stopped using the iTunes program for long.
If you want to get Apple Music and listen to them without the app itself, you can also consider trying TuneSolo Apple Music Converter. It is free to download apple music with no DRM protection in a very fast speed. It is easy to have the songs converted to MP3 format and import them to the devices that you used for offline listening. Feel free to click the Downloading Button below.
Moreover, with the tool that We introduced to you today, you should be able to solve other problems that require file transfer. Hopefully, this will be applicable even in the future.