This usual question is often heard from most Apple Music users – "What happens if you don't pay Apple Music fee and get unsubscribed?" Have you ever asked the same question? Or, any of the following before?
I forgot to pay Apple Music subscription on time, what would happen to the tracks and playlists that I had downloaded before?
If I cancel my Apple Music subscription will I lose my music saved before?
What happens when I stop paying for Apple Music subscription and prefer to unsubscribe?
What are my options on how to get Apple Music back after missed payment?
If you do, perhaps, you have been using the Apple Music application as your music streaming service for a long time now. Every user will agree that the Apple Music platform is one of the most used and most reliable apps when it comes to providing great song choices and service. Released in 2015, Apple Music never failed to meet the expectations of the streamers by offering huge and amazing perks. But of course, any service that is being availed of has a corresponding price.
In the case of Apple Music, you can enjoy two types of subscription plans – the individual plan that is worth 9.99 USD per month (4.99 USD in case you are to get the student plan) and the family plan at 14.99 USD that can be enjoyed by up to six members. This also has a free-trial period that a user can enjoy before purchasing the subscription.
If you wish to know the answers to the questions above, then keep reading.
Article Content Part 1. What Happens if You Don't Pay Apple Music?Part 2. Can you use Apple music if you don't pay?Part 3. How to Keep Apple Music Downloaded Songs without Subscription?Part 4. The Summary
Part 1. What Happens if You Don't Pay Apple Music?
"What Happens if You Don't Pay Apple Music?"
Usually, the beginners or the first-timers are the ones who are asking the above query perhaps, due to lack of knowledge about the Apple Music subscription plans. Actually, this is a good question to raise and must be clarified before you get your own Apple Music plan. Having a background beforehand will help you decide if subscribing to it would be worth your money.
Having an Apple Music subscription is opening a good opportunity for users to enjoy numerous advantages that one cannot get from playing via the free-trial version. Before finally answering what would actually happen if you don't pay your Apple Music subscription on time, we have here some differences presented between the free and the paid plans.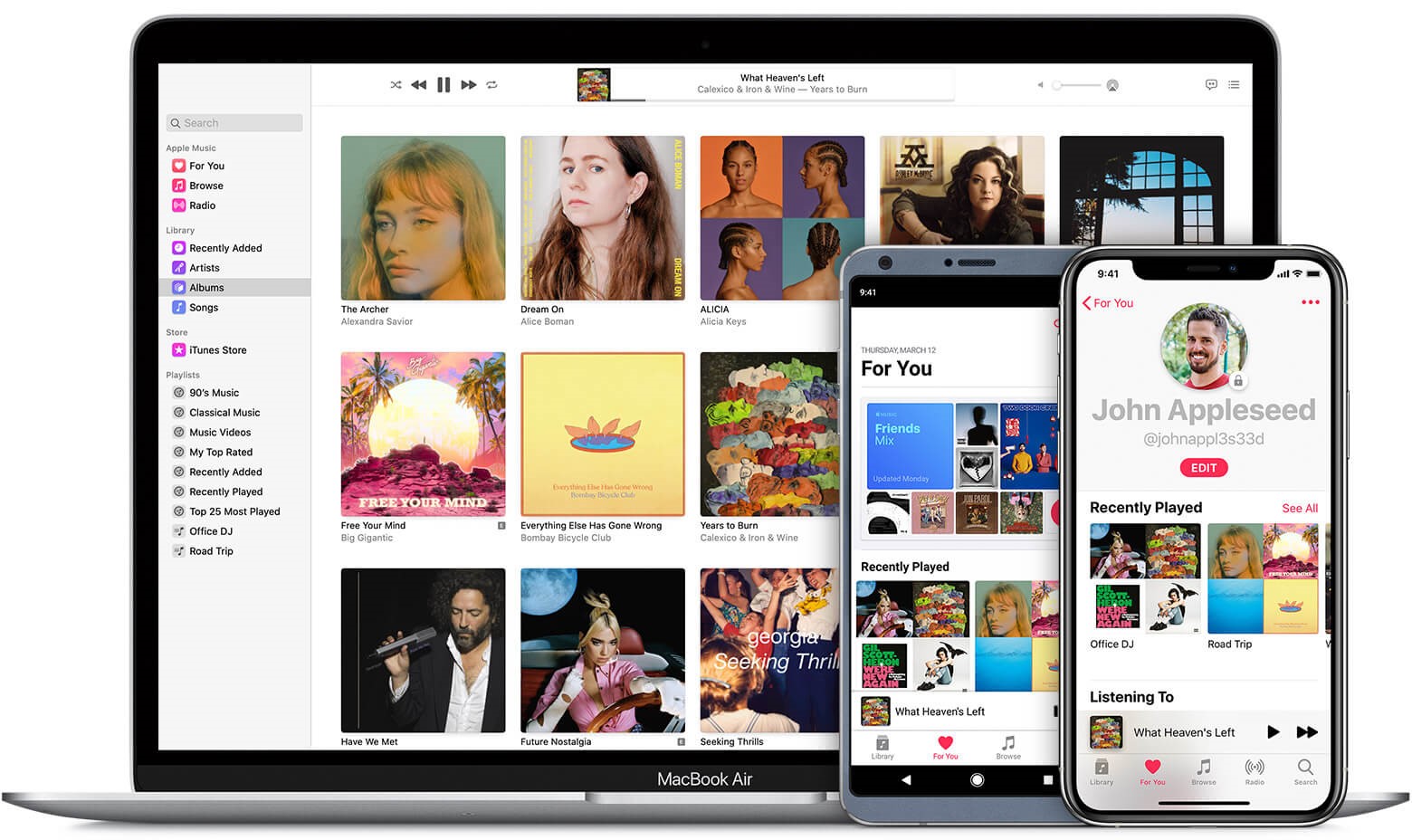 What You Can Get from the Free Apple Music Plan
If you intend not to get the subscription immediately and would like to first check out what the Apple Music application can offer, getting the free plan would work for you. Here are the things you can enjoy under the free-trial version of the Apple Music application.
You can listen to any song that you want to stream even those tracks that you have ripped or saved on your device.
You can also get to enjoy the Beats 1 radio.
You also have the ability to view or follow those Connect streams by your favorite artists. This is however limited as you cannot view or save those with exclusive content.
Listening to radio stations is also possible but with the ad-supported feature. There would also be limited skipping ability.
What You Can Get from the Paid Apple Music Plan
If you have an Apple Music subscription, you can enjoy tons of advantages compared to the free version. All those things you can get from the free trial will also be enjoyed on your paid plan and some other additional perks as follows:
You can enjoy the unlimited streaming of any track you want from any Apple Music catalog.
You can also get the chance to add some songs to your computer's library and have those streamed even if offline or without a data connection.
All those purchased items can be uploaded to iCloud.
If you are worried about the skipping of songs, you can enjoy unlimited skips if you have a subscription.
You can also comment, play, like, and even save those Connect content that you want.
Also, music and playlists recommendations will be presented to you by Apple Music itself.
Now, to answer this question – "What Happens if You Don't Pay Apple Music?", we have some notes in the next paragraphs.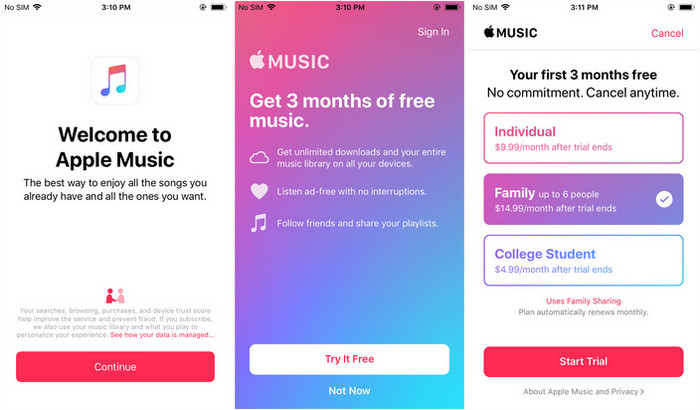 Not paying the Apple Music subscription on time can cause issues on your account. Since you can download tracks while you have the subscription present (and listen to those offline), expect that all those songs previously saved will be gone. Therefore, you can no longer access all those previously downloaded songs. Even if you performed the backing up process, that won't still work, and all tracks will vanish.
The reason behind this is that because the Apple Music tracks are protected by the DRM protection which is hindering anyone from the illegal use of content – sharing, transferring, downloading, or copying, without permission from the creator (that is being given every time the payment is done).
If you do not want to lose all those favorite songs that you have purchased or downloaded before, it is either you keep your Apple Music subscription (and make sure payment is made on time) or you find a better way to keep those favorites on your device forever (and play those offline even if your subscription has ended or no data connection is present).
Luckily, we will be sharing how that can be possible via one trusted application that we will discuss in the third part of this article. If you wish to immediately know more about how you can use that tool, you are free to skip the next part and continue reading from the third party.
Part 2. Can you use Apple music if you don't pay?
So what happens if you don't pay apple music? It is actually sad that users will find all downloaded songs before unavailable once the Apple Music subscription has ended. But that sadness would only last for some time especially if you have completed reading this article. Why? This is because we've got a way to solve this dilemma! If you no longer want to pay monthly for an Apple Music subscription but you still want to have all your favorites on your device (for streaming anywhere you are or anytime you want), using an amazing and professional Apple Music Converter is the best answer!
You might be worried about the DRM protection that the tracks have (as initially mentioned in the first part) but that is not actually an issue especially if the tool you are to use is this TuneSolo Apple Music Converter.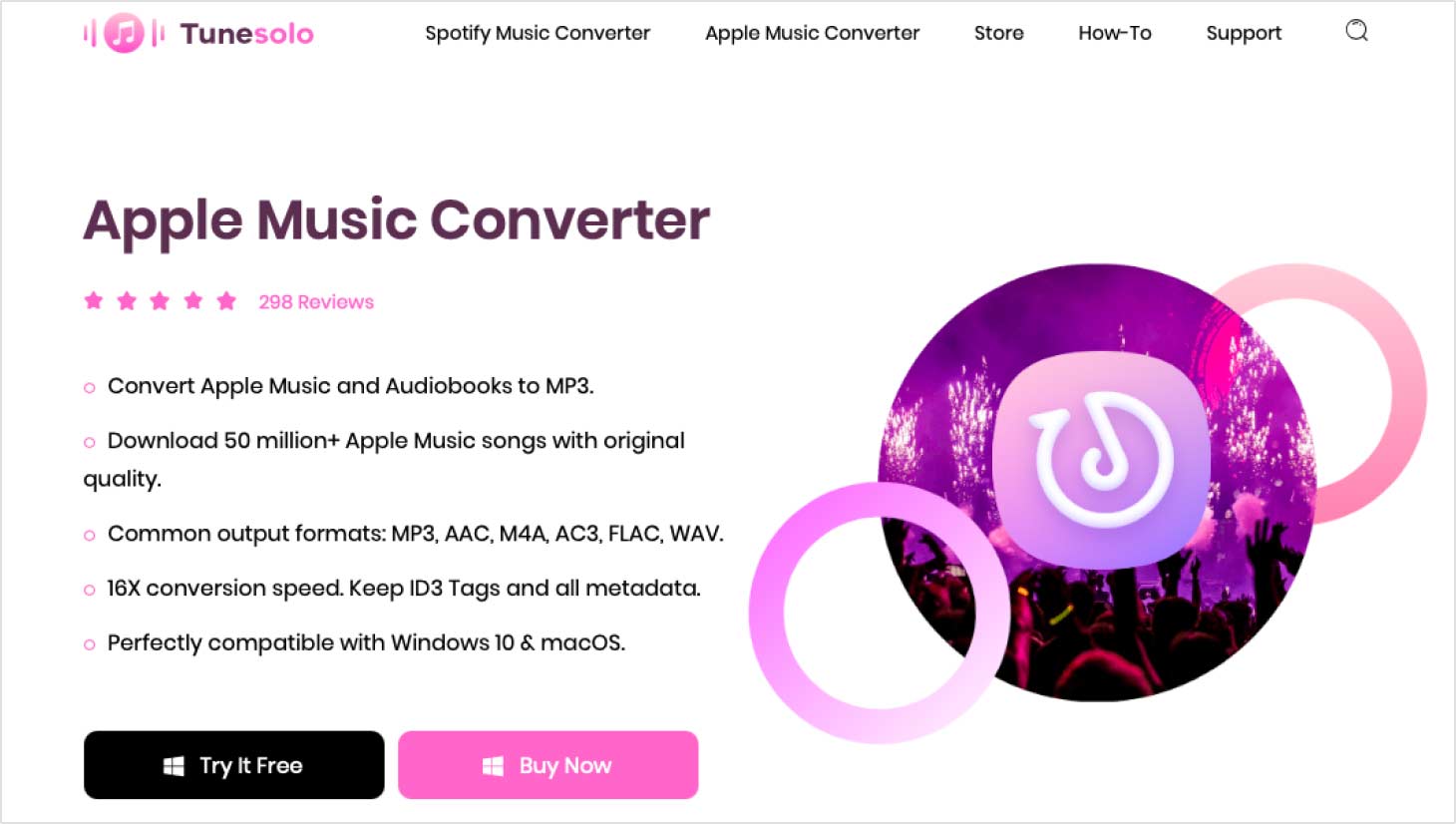 What makes this TuneSolo Apple Music Converter stand out from the other available converters that you can easily see on the web? Well, this got numerous advantages and benefits that the public can fully utilize. To know more, we have consolidated those items here for your easy reference.
As mentioned, DRM protection is not a problem if you will be installing and using this TuneSolo Apple Music Converter on your personal computer. This is because the software application can get rid of DRM protection in just a snap while the process of conversion is ongoing.
Apart from the first stated ability, the tool can also transform those audiobooks you have on your personal computer (if you also love listening to audiobook files).
By using this software application, you can rest assured that you will only get the best output files possible since the tool has been proven to give high-quality outputs.
There is nothing to think about as well in case you are looking for an application that can support a wide array of inputs and output formats. Well, the TuneSolo Apple Music Converter does that. You can choose from the options available and set up the output format you want.
There is no wasted time as well. This tool can give you the outputs needed as fast as possible. With its fast speed when it comes to the downloading and conversion processes, you can surely get the converted files as soon as possible.
What if you want to process multiple files because there is a need to do so? Can TuneSolo Apple Music Converter support? Of course! This has a feature that lets the user do the batch processing of files one time – no long waiting time and repetitive processes to perform. Import all files at once and have those converted at once as well.
Your personal computer would surely be able to support this application since it can work on most types of PCs.
If you are worried about the things that you need to complete prior to the installation process, there is nothing you need to think about. You just need to head to the official website, scroll down until the end of the page to see what requirements you need to complete to proceed. Have those accomplished and you can proceed with the installation process immediately.
What about the conversion and downloading procedure? Well, you only need to follow a three-step instruction! Too easy and fast! Also, the app has a friendly interface that lets the user easily understand what needs to be done in just a glimpse of the buttons on the screen.
Are you curious how this TuneSolo Apple Music Converter can help you keep all those Apple Music tracks even without a subscription? Know more about that as we go to the next part of this post.
Part 3. How to Keep Apple Music Downloaded Songs without Subscription?
Now that you have enough information already about the TuneSolo Apple Music Converter, we had this portion allotted to share with you the procedure that you need to complete in order to experience the successful conversion of those Apple Music songs that you might want to keep on your PC forever or transfer on any mobile gadget that you have at home (that you use for streaming).
Remember that before doing the steps, you must have your Apple Music and iTunes applications closed and are not running in the background as this will help you ensure the successful processing of Apple Music files. Once you have checked this and you are now okay, then this is the time you can start the procedure.
Here is an overview of the instructions that you must follow to correctly use this TuneSolo Apple Music Converter.
Launch this software application, TuneSolo Apple Music Converter, on the PC you are using.
Import all those Apple Music songs that you want to transform and choose a format.
Wait until the DRM removal and conversion process have been completed.
Since the interface of the app is so good, there is actually no need for detailed steps but just to accommodate the beginners, we have prepared some notes to help.
Step #1. Launch this Software Application, TuneSolo Apple Music Converter, on the PC you are Using
Upon completion of all the installation requirements, you should have no issues in installing the TuneSolo Apple Music Converter on your PC. This will only take some time. Once you have it installed, just open and launch to start.
Step #2. Import all Those Apple Music Songs that you Want to Transform and Choose a Format
Here, you need to add those Apple Music songs that you want to convert into another format available. Since you can process multiple files, you can simply add those just by dragging and dropping the files (or using the "Add Files" button if you intend to do so). Upon doing so, choose an output format via the dropdown arrow and set up some settings or do some modifications if you want. By defining an output path, you are making it easy to access the files after the conversion.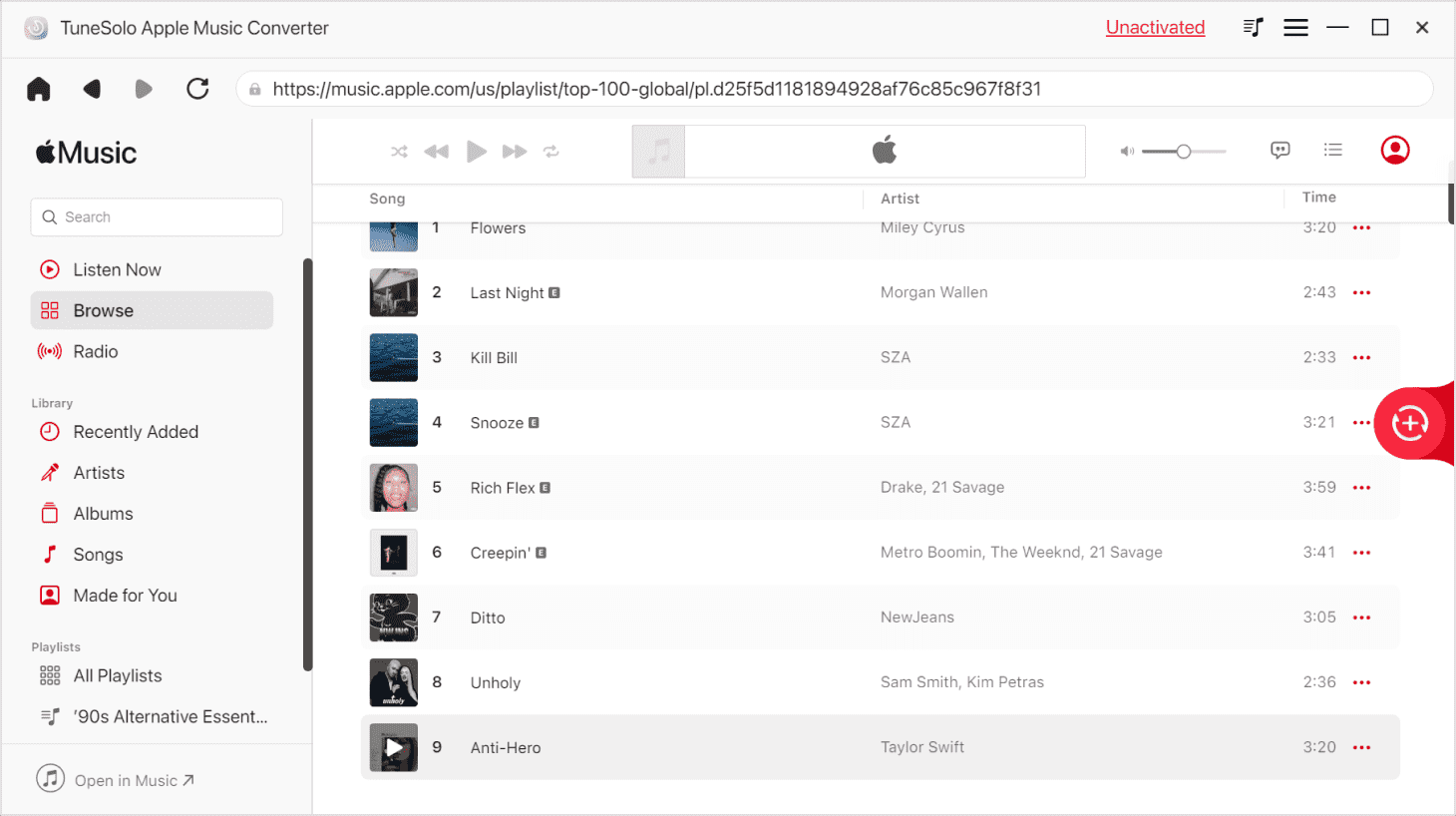 Step #3. Wait Until the DRM Removal and Conversion Process have been Completed
Now, you only need to tap the "Convert" button to finally allow the conversion process to happen. While this is ongoing, the DRM protection removal will also be done.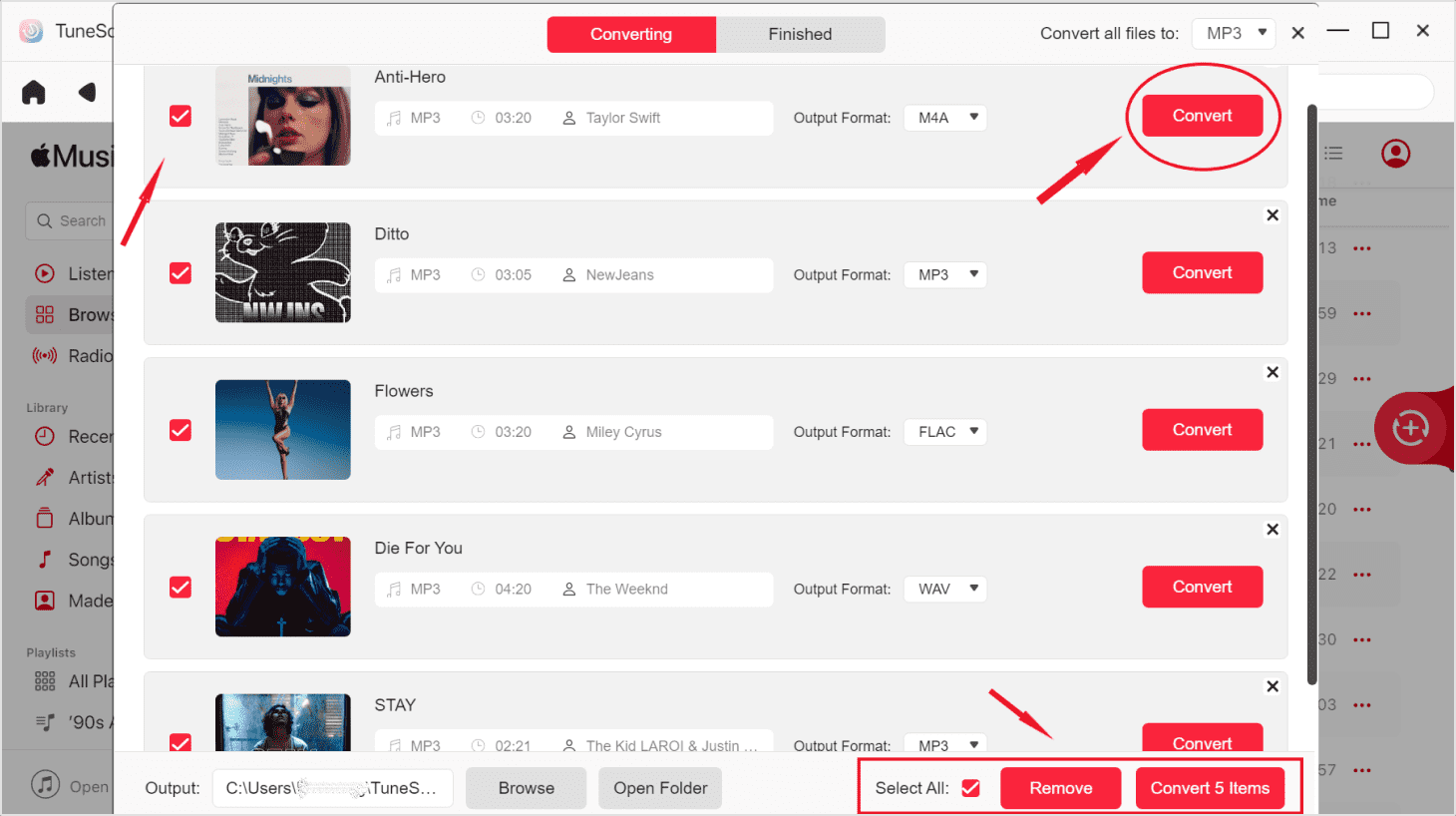 That is how simple the process is if you want to have those Apple Music favorites saved on your device forever even if you do not have an active subscription! What more do you need?
Part 4. The Summary
Worrying about a canceled or inactive Apple Music subscription is now useless! That can be resolved even if you have a tight budget. The consequence after canceling the subscription or unsubscribing might be shocking at first but that can be resolved through the help of tools like TuneSolo Apple Music Converter. So, if you want to check the tool, simply visit the official website to proceed with the installation process!