Spotify Music has the record of being the most popular and most widely used application for music streaming. With its extensive music library, you can definitely have all the tracks and albums that you have been looking for. The only problem that you may encounter in using Spotify is the encrypted DRM protection of its contents. Removing copyright protection from Spotify content has not been easy but if you found an effective and reliable tool to use in order to remove DRM from Spotify, the procedure would be fast and convenient.
Let us learn more about DRM and the best Spotify DRM removal tool you can use to easily remove DRM from Spotify music.
Article Content Part 1. How to Remove DRM from Spotify on Windows and MacPart 2. How to Remove DRM from Spotify on Android and iPhonePart 3. FAQs about Spotify DRM RemovalPart 4. Conclusion
Part 1. How to Remove DRM from Spotify on Windows and Mac
Since Spotify songs are encrypted by DRM, you can only have them enjoyed on other devices of your choice if you can remove the DRM protection from Spotify. The most effective tool that can help you with this procedure is no other than TuneSolo Spotify Music Converter.
This music converter is very professional and skilled when it comes to downloading and converting Spotify songs into MP3 and other audio formats and then saving them in your device forever for the purpose of offline playback.
Let us know more about TuneSolo Spotify Music Converter by having a discussion of its major features.
# Remove the DRM Protect from Spotify & Download Spotify Music
TuneSolo Spotify Music Converter is very capable of saving the songs on your device permanently. This is a great feature and a big advantage, especially for all the free users of the Spotify app since the download feature is exclusive to all Premium users alone.
# Convert Spotify Songsto Other Audio Formats for Offline Playback
All of your favorite songs and playlists can be converted into MP3 or other audio formats such as WAV, FLAC, and M4A. All these formats are playable on multiple devices so you can literally use any device or audio player in enjoying your favorite Spotify songs. You do not have to worry now about the internet connection and the stable signal. Enjoy the songs without limits!
# Fast Speed of Conversion
TuneSolo can finish the entire conversion and download process in just a couple of minutes to take. It can do the job about 5x faster than the usual speed of conversion.
# Keeps ID3 Tags and Metadata Info
ID3 tags and Metadata info of songs including the title, artist, and album's name were all important for the identification of Spotify content. Fortunately, TuneSolo can preserve all of these important details even after the process of conversion and download.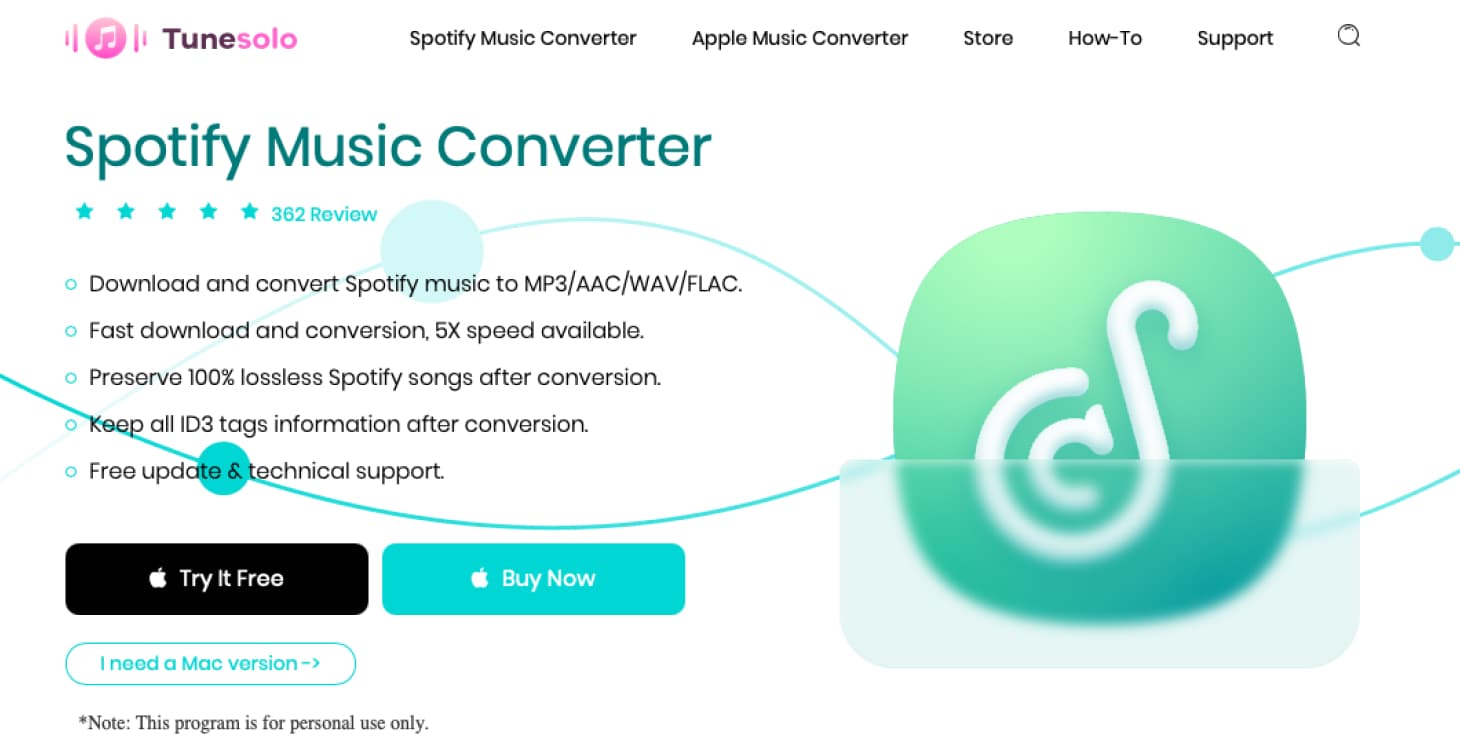 How to Remove DRM from Spotify Quickly with TuneSolo Spotify Music Converter
TuneSolo Spotify Music Converter is a powerful music converter that works on both Mac and Windows operating systems. You can choose the appropriate version and download it to your computer. Now, let us learn how to remove DRM from Spotify offline using this tool.
Step 1. Open the Built-in Spotify Web Player & Sign into Your Spotify Account
First, you should download TuneSolo Spotify Music Converter. Now you can simply click the button below and try it for free. After downloading and opening the Tunesolo app, you can see the "Open the Spotify web Player" option on the homepage. Click on it to access the built-in Spotify music online player. Now, you need to sign in to your Spotify account you can also create a free Spotify account with your email.
Step 2. Choose the Songs/Album/Playlist & Drag Them to the Converting List
Wait for a couple of minutes until TuneSolo has already read and recognized your music library. Once done, start uploading the songs by copying and pasting the link or by dragging and dropping the song files into the music converter.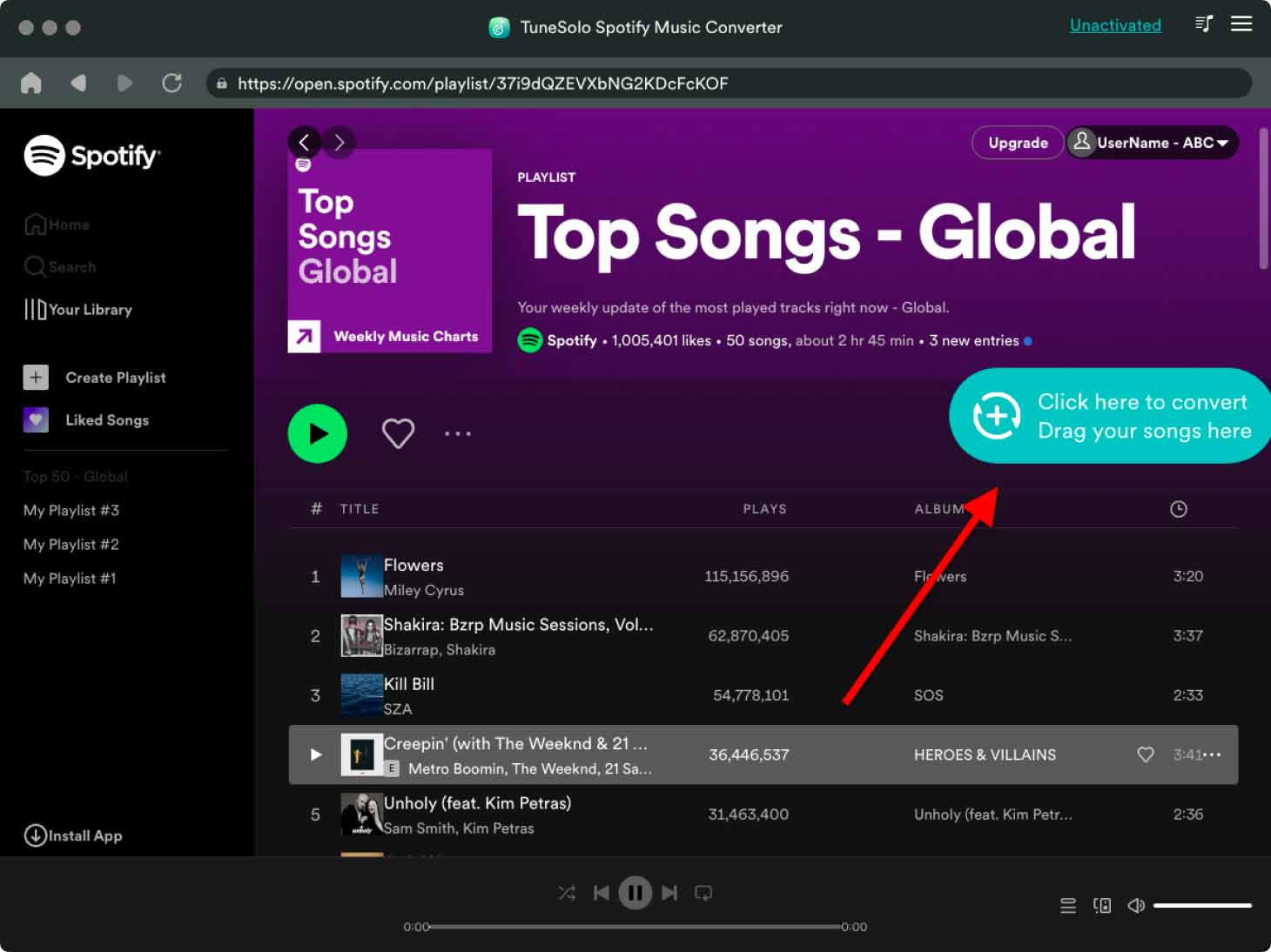 Step 3. Select The Output Format and Output Folder for Spotify Songs
After the successful download of songs, select the output format. You may choose from the mentioned formats a while ago but in our case, select the MP3 format. After doing so, choose an output folder as well.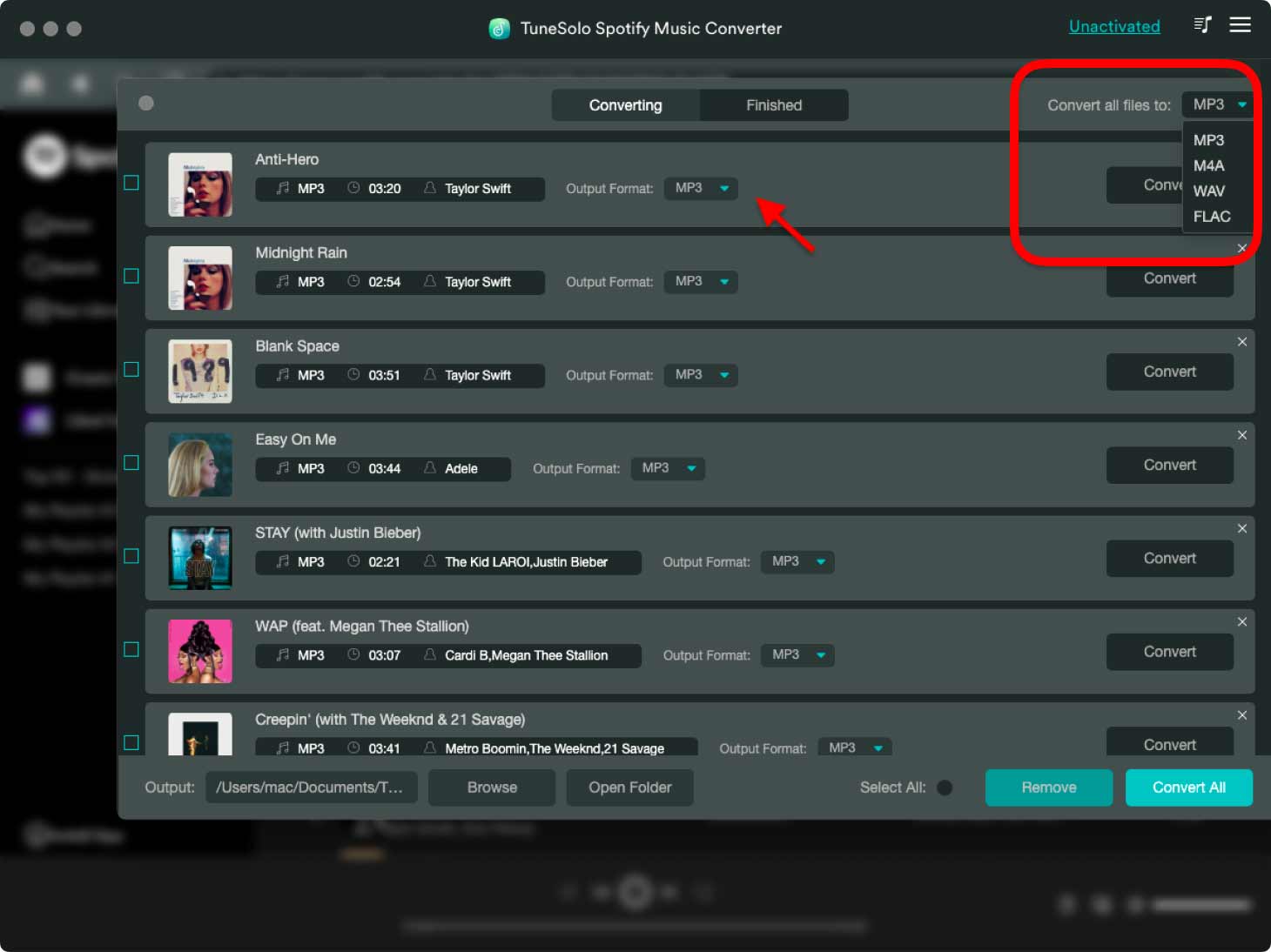 Step 4. Remove DRM from Spotify and Download Spotify Songs Quickly
Now that everything was set, click the "Convert All" button to remove DRM from Spotify songs. In order to listen to all the converted songs, just click on "View Output File" to view the files. You can keep these downloaded Spotify songs on your device forever. You can also transfer the songs to other devices if you wish to.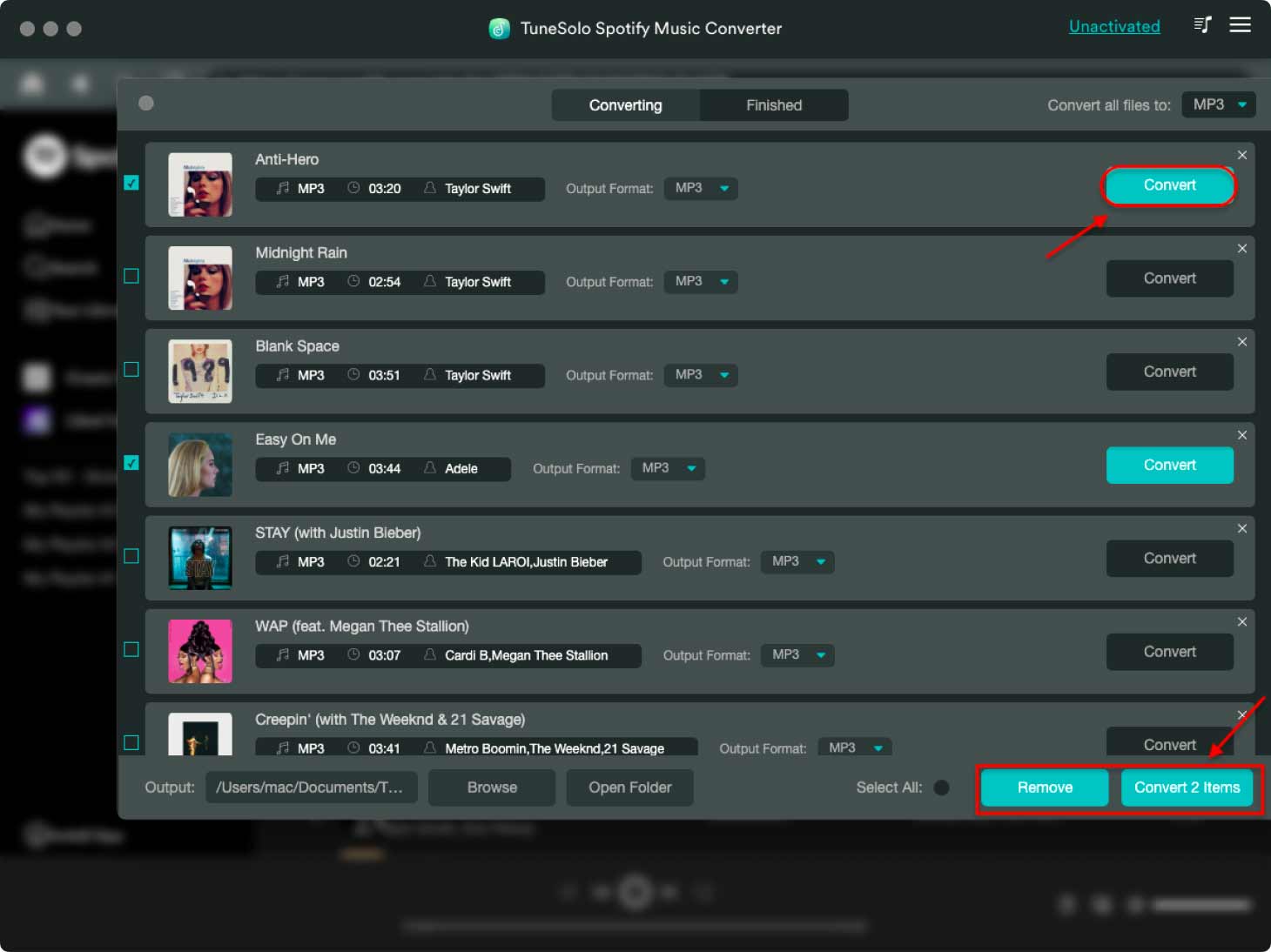 Part 2. How to Remove DRM from Spotify on Android and iPhone
TuneSolo Spotify Music Converter has a built-in Spotify web player to help you search and download music and then remove DRM from Spotify for free online.
Apart from TuneSolo, there are many DRM removal tools available for DRM removal. Especially for Android and iPhone. Many DRM removal tools are available to remove DRM and can perfectly convert and download music on Spotify without DRM protection. Here, we will introduce some free Spotify DRM removal tools for Android and iPhone.
Spotify DRM Removal on Android

SpotiFlyer
SpotiFlyer is an application specially designed for streaming platforms such as Spotify, Youtube, and others. This application can run on Android, Winows, and Mac. It enables downloading Spotify songs by removing DRM protection from Spotify songs, playlists, albums, etc. Now you will learn how to use this software to remove DRM from Spotify and thereby download Spotify songs.
Step 1. Download and Launch the SpotiFlyer app on your Android device first


Step 2. Open your Spotify and Copy the URL link of the song that you want to download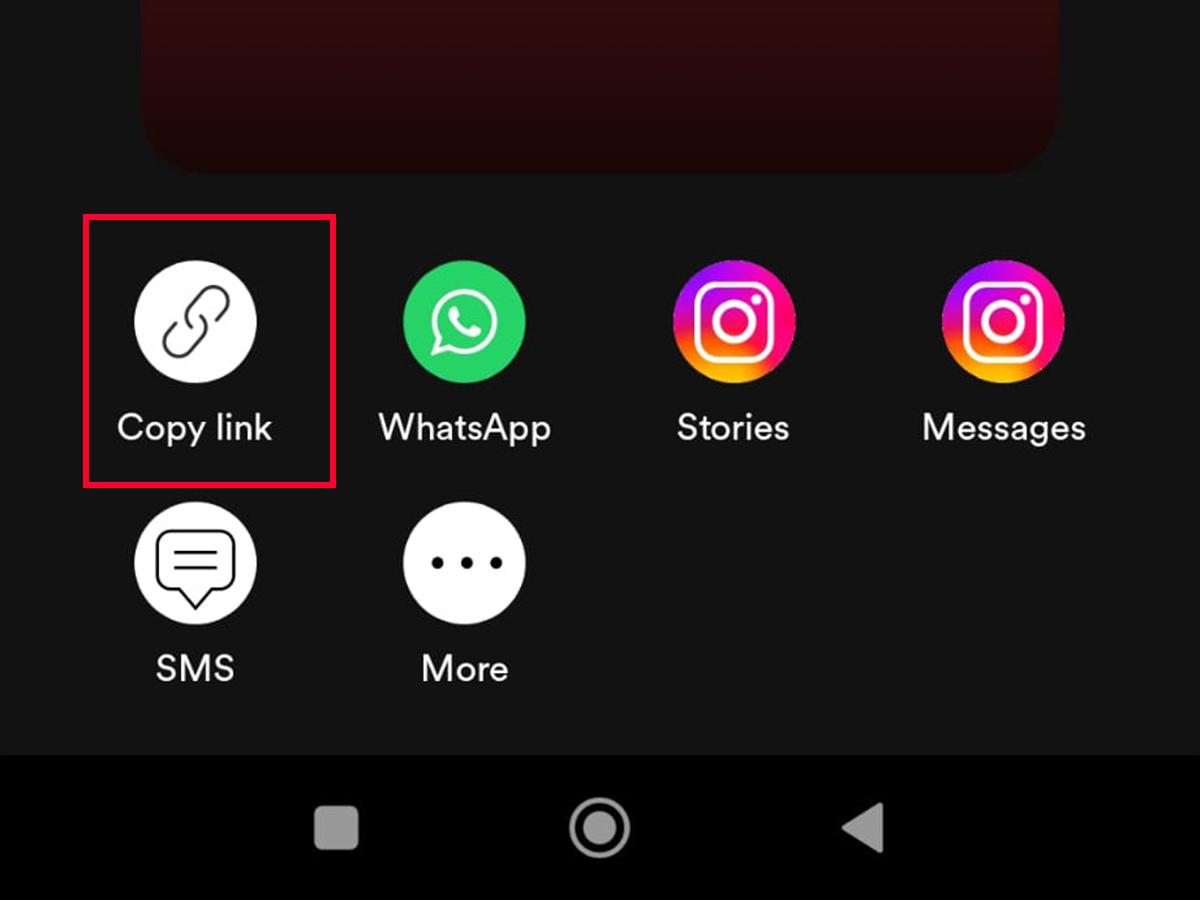 Step 3. Return to SpotiFlyer. Paste the link into the search blank, then tap the "Search" btton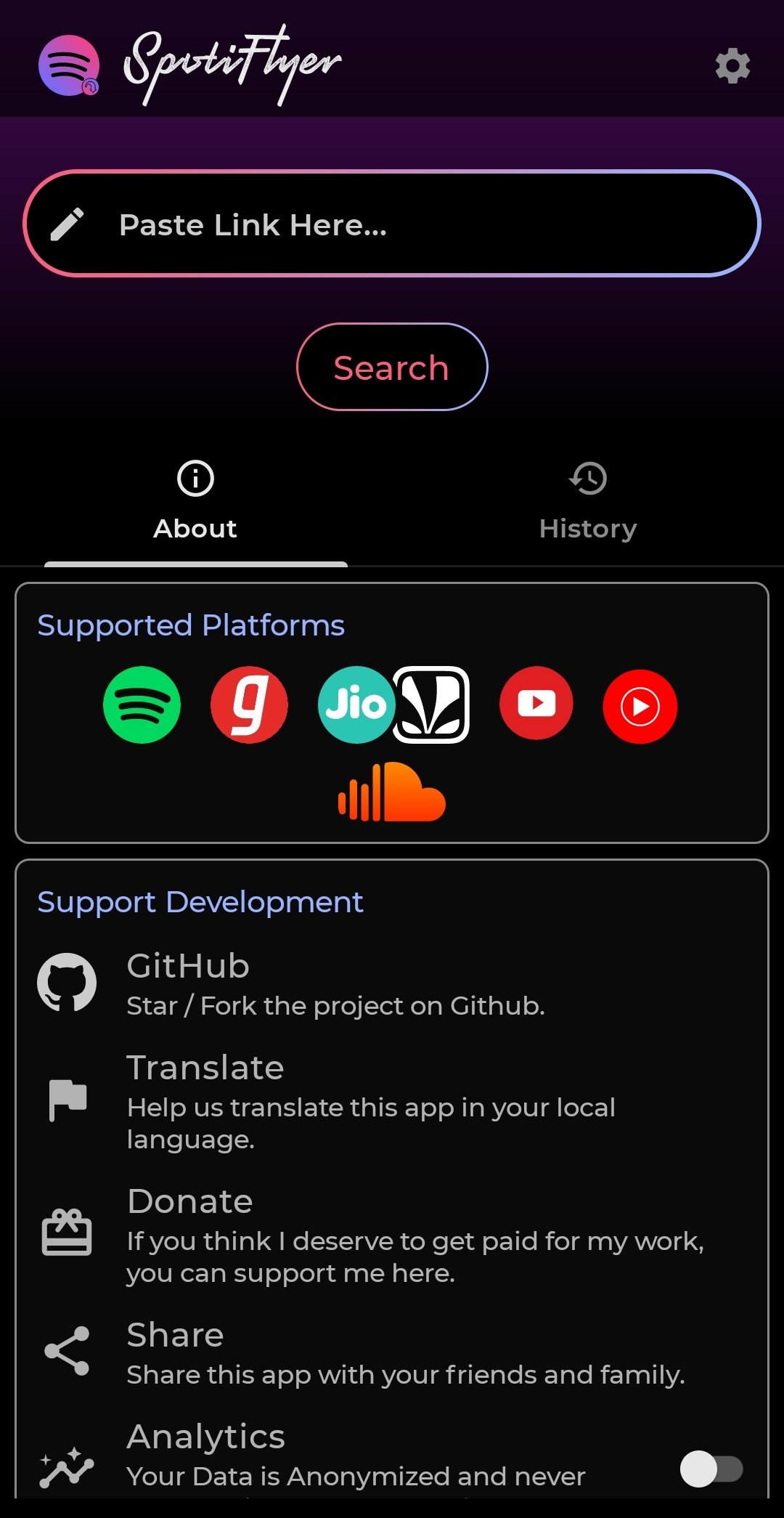 Step 4. When the song pops up, Click the "Download All" button to save the Spotify music.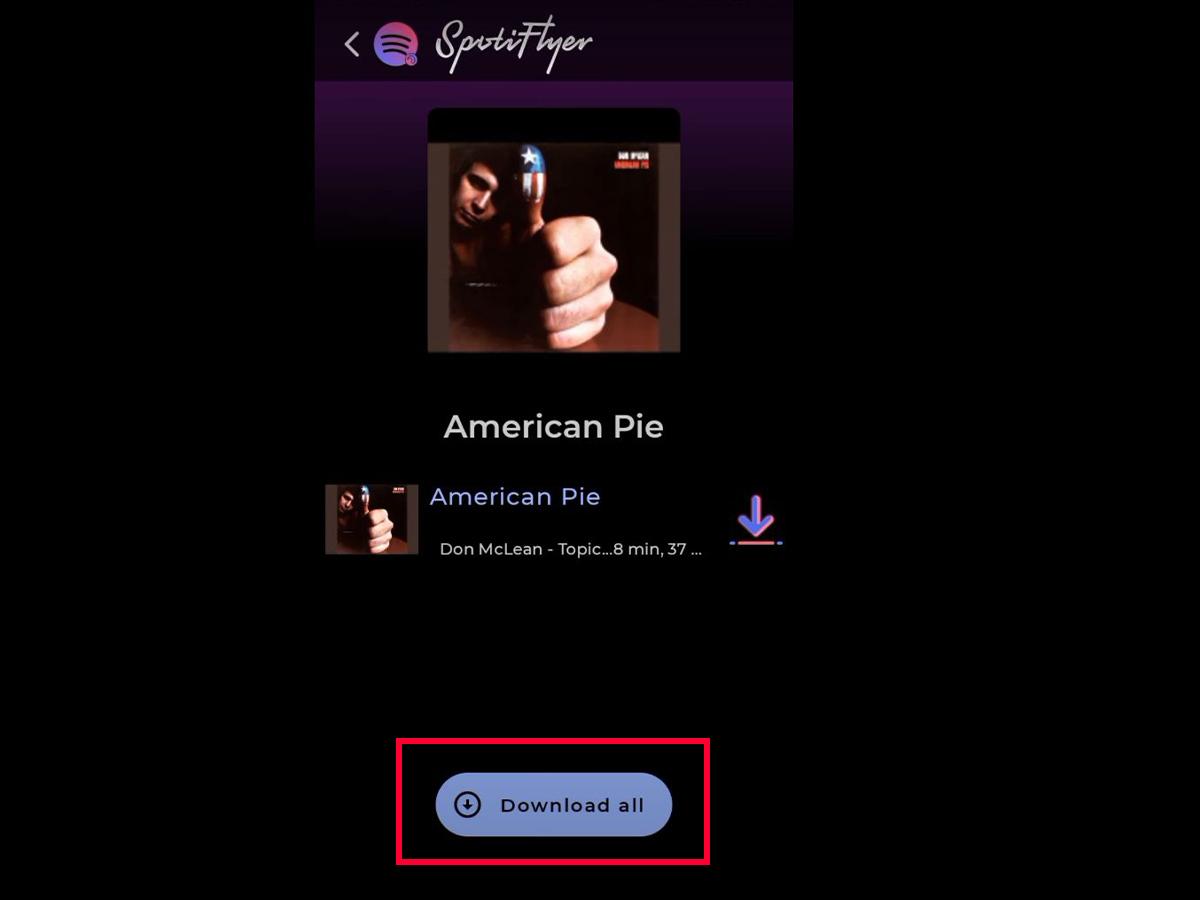 Spotify DRM Removal on iPhone

Telegram
Since there are many bots available in Telegram, they can help you find the Spotify download tool. By using this download tool, you can remove Spotify DRM and then download Spotify music to your iPhone. So let's see how it works.
Step 1. Launch the Spotify app on your iOS device. Copy the link to the song you want to download.

Step 2. Open Telegram and search for "Spotify Song Downloader"

Step 3. Select Telegram Spotify bot from the list and press "Start"

Step 4. Paste the link of the song you copied in advance into the search bar, and then click the "Send" button.

Step 5. Last, Click the 'Download' button to remove Spotify DRM, then you can download Spotify songs to your iPhone.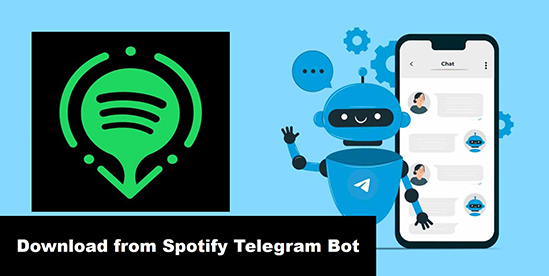 Part 3. FAQs about Spotify DRM Removal
What Is Spotify DRM?
Spotify Music is currently one of the most established and popular music streaming platforms in the market. It offers both online and offline streaming services which depend on what subscription you have. It gives its users the opportunity to access about 50 million songs in total.
However, all of Spotify's contents are protected by DRM which makes the files inaccessible outside of Spotify. You cannot also stream Spotify files on such devices that are not supported by it. But what exactly is this Spotify DRM?
DRM or Digital Rights Management is a technology specially designed for the protection of music streaming contents of digital services including Spotify and Apple Music. The main purpose of this is to lessen or prohibit the unauthorized distribution of songs and other content released. This is also encrypted in the files in order to control and monitor the use and modification of contents with copyright.
So, expect that you will not be able to share or copy your downloaded songs on just any device, especially if it is unsupported, even if you have a Spotify Premium subscription. In many forms, DRM is anti-consumer. But luckily, there were a lot of tools developed which can be used to remove DRM from Spotify.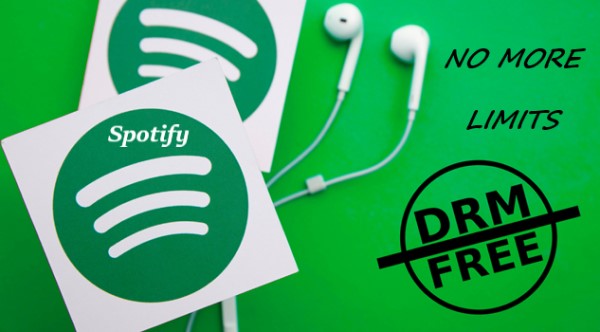 Is It Legal to Remove DRM Protection from Spotify?
Do you know that the incorporation of DRM in files is actually not acceptable? The procedure to remove DRM from Spotify can be legal and illegal at the same time. It entirely depends on which country you are currently located in. On the other hand, the process to remove DRM from Spotify offline is legal and supported in almost all regions.
Executing the procedure on how to remove DRM from Spotify could be a violation of the Terms of Use agreement between you and Spotify Music itself. It would be a lot better if you are clear about what purpose you have before you remove DRM protection. It is much better if this is just for personal use which too is enjoyed in some other audio players.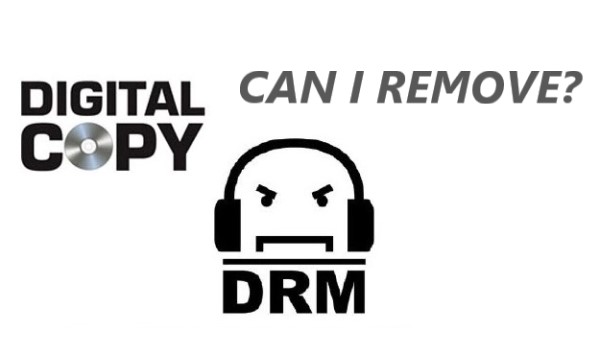 Part 4. Conclusion
You can convert and remove DRM from Spotify easily using any of the tools I have discussed above. Among the three, I deeply recommend using TuneSolo Spotify Music Converter to remove DRM from Spotify easily.
With all the TuneSolo features that were discussed a while ago, it was indeed the best tool that can be used in such a procedure. The process to download music from Spotify is legal as long as you are going to have the songs for personal use. Now you can liberate yourself from Spotify DRM and enjoy music offline simply by clicking the button below.