There are those that think Amazon Music is the best, and there are those that are leaning more on Apple Music. Either way, there's no denying that both have their own supporters, but sometimes, you just have to wonder which really is better among the two.
Considering how different the two are and how they each have their own pros and cons, it's a bit difficult to really compare the two, but we'll do it anyway.
This article will be what most people are waiting for, Amazon Music VS Apple Music consisting of comparisons between the different factors that decide which is better.
Article Content Part 1. Detailed Introduction: Apple Music and Amazon MusicPart 2. Comparison: Apple Music vs Amazon MusicPart 3. Summary and HighlightsPart 4. Tip: How to Keep Apple Music ForeverConclusion
Part 1. Detailed Introduction: Apple Music and Amazon Music
We both know that Apple Music and Amazon Music are amongst the most popular music-streaming service on the market, but do you know what these two exactly are?
Apple Music is a service launched by Apple in 2015 and has gathered approximately 60 million subscribers around the world. So how did Amazon manage to rival this giant to the point that we'll be talking about Amazon Music VS Apple Music?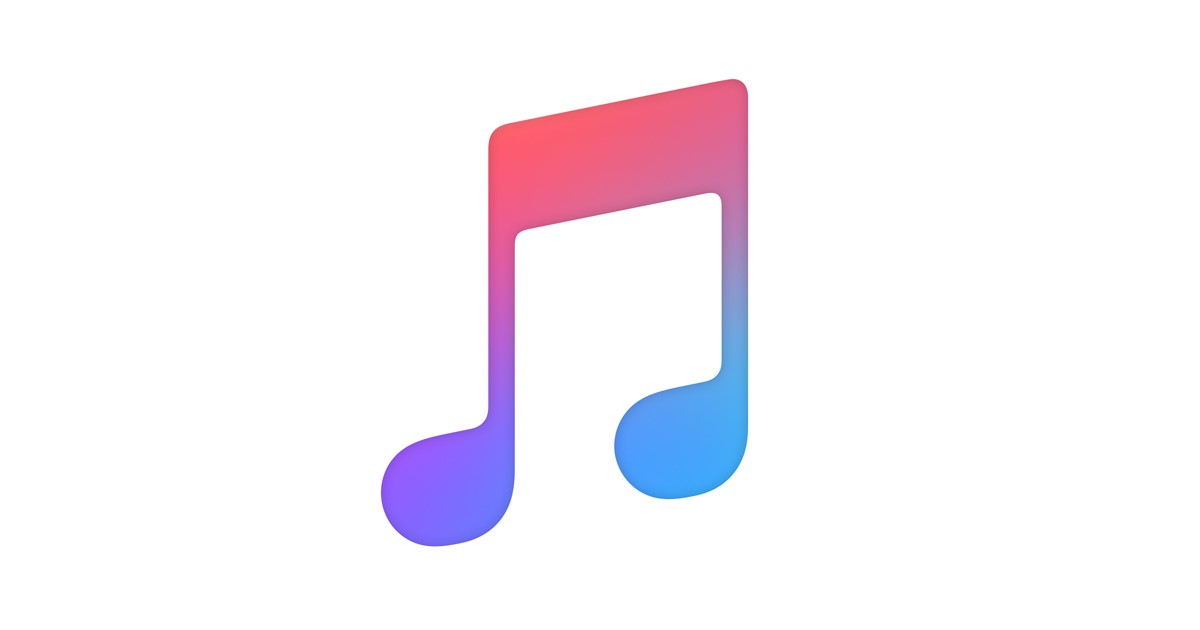 Amazon Music can be categorized into two, Prime Music and Music Unlimited. They are similar, but also a bit different, and both are music streaming services.
Perhaps you can think of it like this, Music Unlimited is the upgraded version of Prime Music with an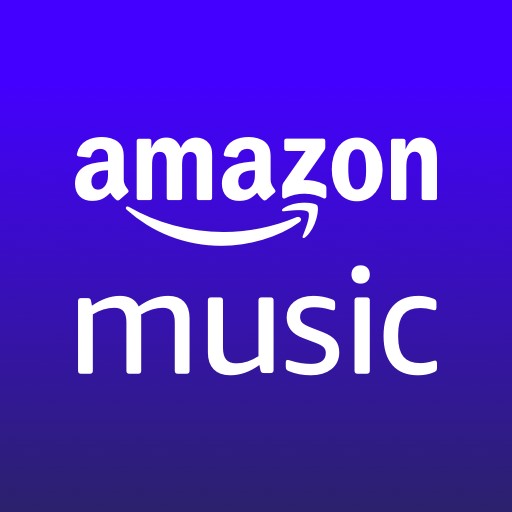 Due to this separation of services, Amazon has managed to gather 55 million subscribers with only a difference of less than ten million from Apple Music's subscribers.
If you think that's impressive, you might be surprised at how tight the competition is between these two.
Part 2. Comparison: Apple Music vs Amazon Music
Although it was launched in 2007, we all know that Apple Music overtook Amazon Music from miles away, considering how Apple Music was launched only in 2015.
That is statistically speaking and if we only consider the subscribers, but have you ever thought which will win in an Amazon Music VS Apple Music comparison?
Without further do, let's start with a comparison with four factors in mind.
No.1. Subscriptions and Free Trials
You already know the number of subscribers for both music streaming services, but do you know how much those subscribers are paying?
Since the subscriptions and trials play a crucial role in attracting subscribers, we'll start with this factor in our Amazon Music VS Apple Music comparison.
Subscription Plans. Both services have three basic plans. The first plan is for any particular individual which costs $9.99 a month. The second level is the cheapest and was meant for students with a price of $4.99 a month. The last level is for a family which costs $14.99 a month and can accommodate exactly 6 members
Special Subscriptions. However, Amazon has a wider range of offers for a subscription. If you're already an Amazon Prime member, there's a plan just for you that requires you to add $7.99 to what you're currently paying and you can access Amazon Music on top of other Prime benefits. Also, if you have an Amazon Alexa device, you can pay only $3.99 a month to stream music, though it can only be used on that particular device.
Free Trial. Apple Music offers a free trial that can last up to 3 months that can be canceled so you don't get charged. Of course, there's also a free trial for Amazon Music users which lasts up to 30 days, which is a 2-month difference from what Apple Music offers, so Apple Music is the clear winner here, that is if we're only talking about duration.
Trial Expiration. Amazon Music makes up by allowing users to still view the playlists that you had during the trial even after the trial ends, as opposed to Apple Music which leaves you empty-handed once the subscription or trial ends.
Verdict. Weighing one against the other, there's no clear winner. Apple Music's subscriptions are simple, while Amazon Music has a lot of options to offer. If the situation permits, you can even subscribe for as low as $3.99. And in terms of the free trial, Apple Music is better for the short term due to the duration, but Amazon Music is better in the long run since you still have access to playlists after the expiration.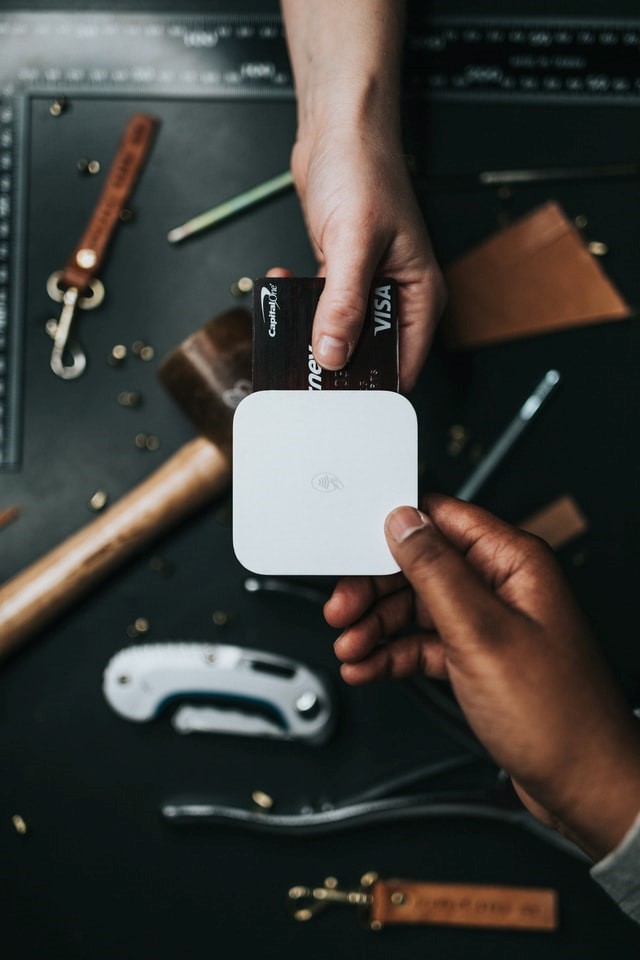 So for this factor of Amazon Music VS Apple Music, it might be a draw. But the price isn't everything. There's also the functionality, and that's what we'll talk about next.
No.2. Libraries and Offline Listening
Considering how you went out of your way to take a look at this article, you probably intend to pay for a subscription. And if I'm correct, this is so that you can download the songs to pc and listen to music offline.
That's why this is a very crucial part of the Amazon Music VS Apple Music comparison. Which has better libraries and offline listening?
Below are some notes on Apple and Amazon Music's libraries and offline listening features:
Libraries. Apple Music and Amazon Music both have a huge catalog that consisting of more than 50 million songs, and for that, they are similar in terms of "quantity". As for offline listening, both services have a library that can store up to 100,000 songs.
Accessibility. Due to the iCloud feature of Apple Music, you can access all downloaded songs on the library on other devices as long as you login to the same Apple account. Amazon Music offers this feature as well, but it has a limit of 10 devices, but it's quite rare to reach this limit for one user. You can access your Amazon Music library by going to a website through a browser, perfect for those who don't want to install any app.
Library Management. While Apple Music allows you to manage individual songs AND a group of songs through playlists, Amazon only has the ability to let you manage individual songs, which is a bit inconvenient.
Additional Features. On top of having a wide variety of songs in its library, users also have the privilege of getting the exclusive new releases of artists that you may or may not know of as well as videos of their concerts and live performances. Unfortunately, it's not very clear if Amazon Music offers the same privilege.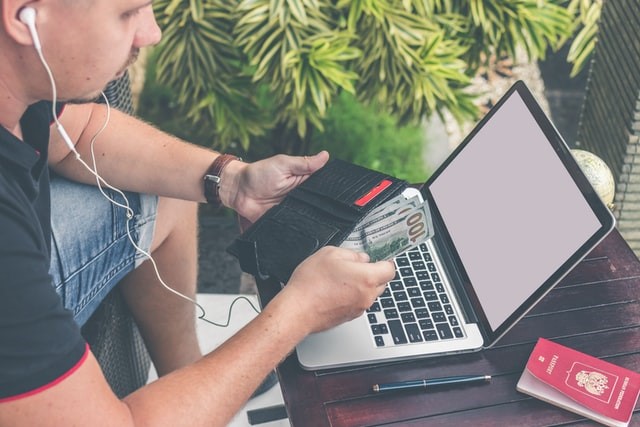 Verdict. Objectively speaking, Amazon Music is badly beaten by Apple. Apple Music has the features of Amazon Music and more, so it's clear who's the winner for this part of Amazon Music VS Apple Music comparison.
No.3. Streaming Quality
It can be said that quality beats quantity, and sometimes, that proves to be true since having a large library is not enough to get more users. So how does Apple Music and Amazon Music fare in terms of streaming quality?
User Reviews/Ratings. When it comes to the ratings and reviews of the users, Apple Music is ranked 8th while Amazon Music ranked 18th. That means Apple Music wins this one, but this is just subjective and according to the opinions of the users.
Music Quality. As far as actual quality goes, there's actually a huge difference. Apple Music has an average bitrate of 256 kbps in AAC format, while the Amazon Music HD plan offers MP3 with an average bitrate of 850 kbps. Amazon Music also has Ultra HD music with 3730 kbps bitrate.
Streaming Experience. While Amazon Music clearly has a higher bitrate, Apple Music offers an AAC audio codec. So although Amazon Music has extremely high-quality music, it may have trouble streaming the music if your device doesn't have the appropriate specs. Apple Music, on the other hand, compresses the audio to stream it easier because of its audio codec.
Quality Range. Amazon Music, as previously said, has HD and Ultra HD, but it also has normal audio with 256 kbps. That means you can pick from 256, 850, or 3730 kbps. Apple Music, on the other hand, offers a range of 48 kbps up to 320 kbps.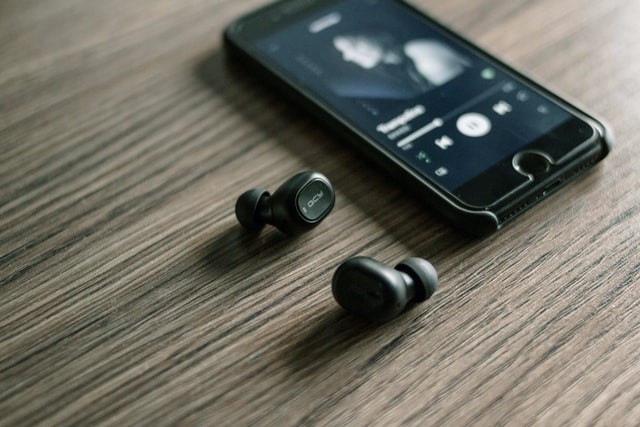 Verdict. At the end of the day, it depends on your preferences. If you want high-quality audio regardless of the streaming speed, Amazon Music's the winner. If you don't really pay attention to the quality, I suggest Apple Music.
No.4. Compatibility
Apple Music. Considering how it's a platform made by Apple, it's natural to assume that all iOS devices will be supported. Additionally, it can be used on Mac and Windows PC. However, it cannot be run on Android and other mobile gadgets with a brand that's not Apple.
Amazon Music. Compared to Apple Music, Amazon made it easier for the user to access the platform. Not only is it available to Android, it even supports iOS devices. Of course, it can also be run on Mac and Windows PC. You can even open a browser anywhere and access the platform right from the get-go.
Other Devices. While Apple Music has full support on iOS devices, Amazon Music has full support on Amazon devices such as Alexa, Echo, and more.
Countries. Since Apple Music is more renowned to people around the world, it became available to more than 100 countries and counting. Amazon Music, however, can only be accessed from 28 countries.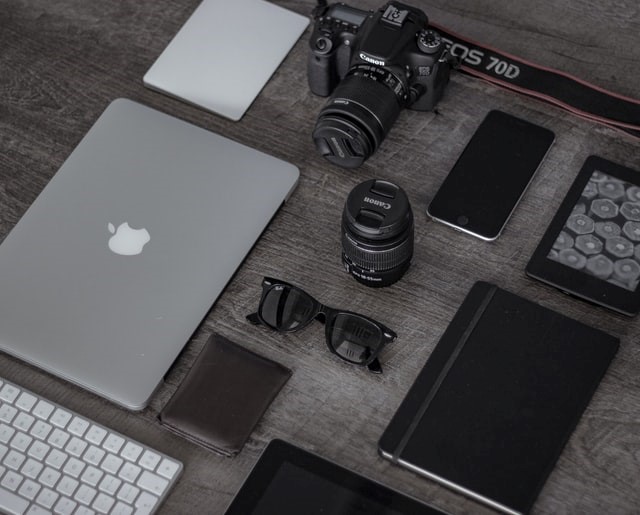 Verdict. Since Amazon Music supports iOS devices, the compatibility of Apple Music becomes obsolete in this Amazon Music VS Apple Music comparison. Plus, the country supported doesn't really matter since VPN is easily accessible nowadays. So the clear winner for this part is Amazon Music.
Part 3. Summary and Highlights
You should now have an idea of which is better because of this Amazon Music VS Apple Music comparison, but it ultimately comes down to your preferences.
Before we end this comparison, let's take a look at some highlights of the features of Apple Music and Amazon Music that are unique to each other and hopefully get some info that we still haven't discussed:
Free Trial and Subscription. Free trial lasts for three months, but once it expires, all content you have collected will be gone. The same happens after a subscription.
Libraries. Playlists are updated regularly and can be personalized by the user.
Streaming. The quality is average, but it can be streamed quickly due to the audio codec. Additionally, lyrics are available to the users during the streaming of a song.
Browser Streaming. Apple Music still hasn't made it possible to stream through a browser with a website.
Integration. Siri will be integrated into whichever device you use for streaming Apple Music.
Free Trial and Subscription. Free trial only lasts up to 30 days, but you will keep your playlists even after the subscription or trial expires. They also offer more subscription plans.
Streaming. The music quality is quite high and is available in three main ranges, but the speed will depend on the quality.
Integration. Amazon devices such as Alexa, Echo, etc. are fully integrated into the Amazon Music platform
Browser Streaming. Users can stream music by going to a specific website.
You can clearly see that both have their own pros and cons, and that just means that neither of them is a league higher than the other. The Amazon Music VS Apple Music comparison is tight, and it all falls down to which you prefer.
Part 4. Tip: How to Keep Apple Music Forever
Since I mentioned that you won't keep the content of your Apple Music library after subscription, you must be frustrated, especially if your subscription or trial is about to end. As such, I've prepared a way for you to avoid that problem.
Step 1. Select Apple Music Songs
Open the TuneSolo Apple Music Converter on your computer. Make sure iTunes is installed in the computer as it will be the source of the music. On the main page, there will be a list of music. Simply select the Apple Music songs that you want to convert by clicking on their box.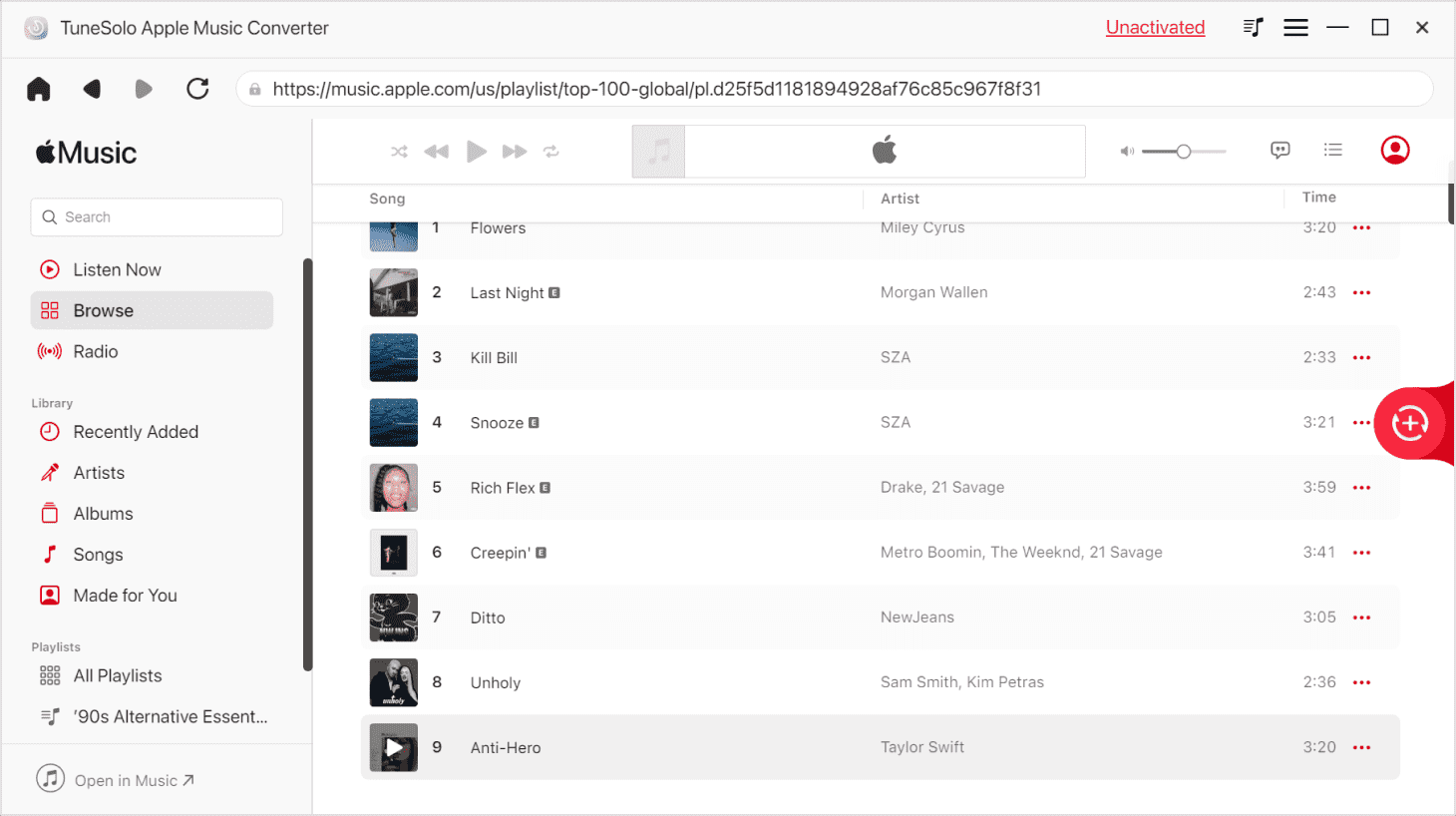 Step 2. Set the Output Settings
Below the list of songs are the output settings. Under here, choose the appropriate format, quality, and other settings for the selected Apple Music.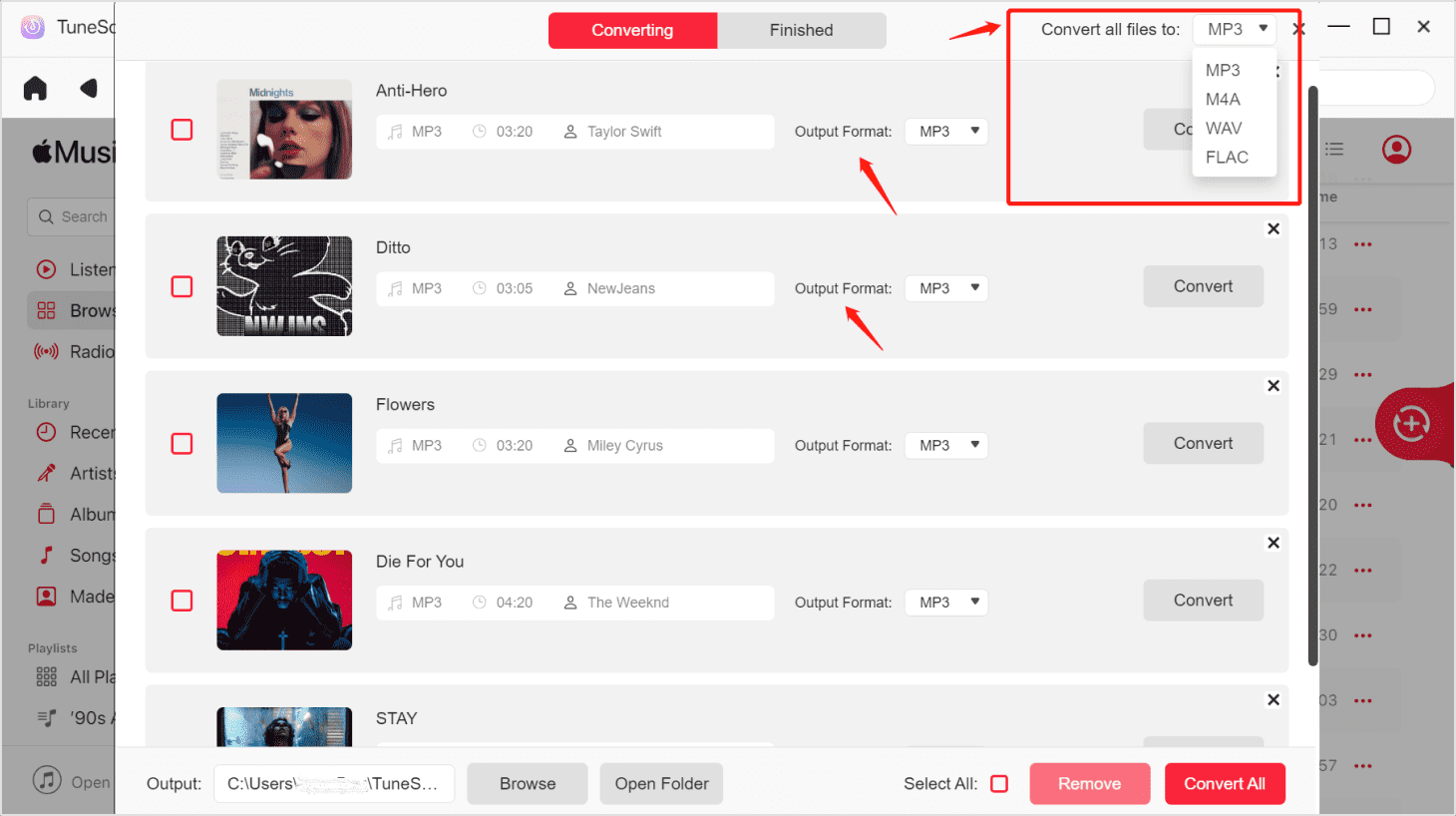 Step 3. Convert Apple Music
Once you're done setting up the settings, click on the Convert button below. This might take a while, but ultimately, you will see the results under the Finished tab. Here you can check if you converted the right music and if it's successful.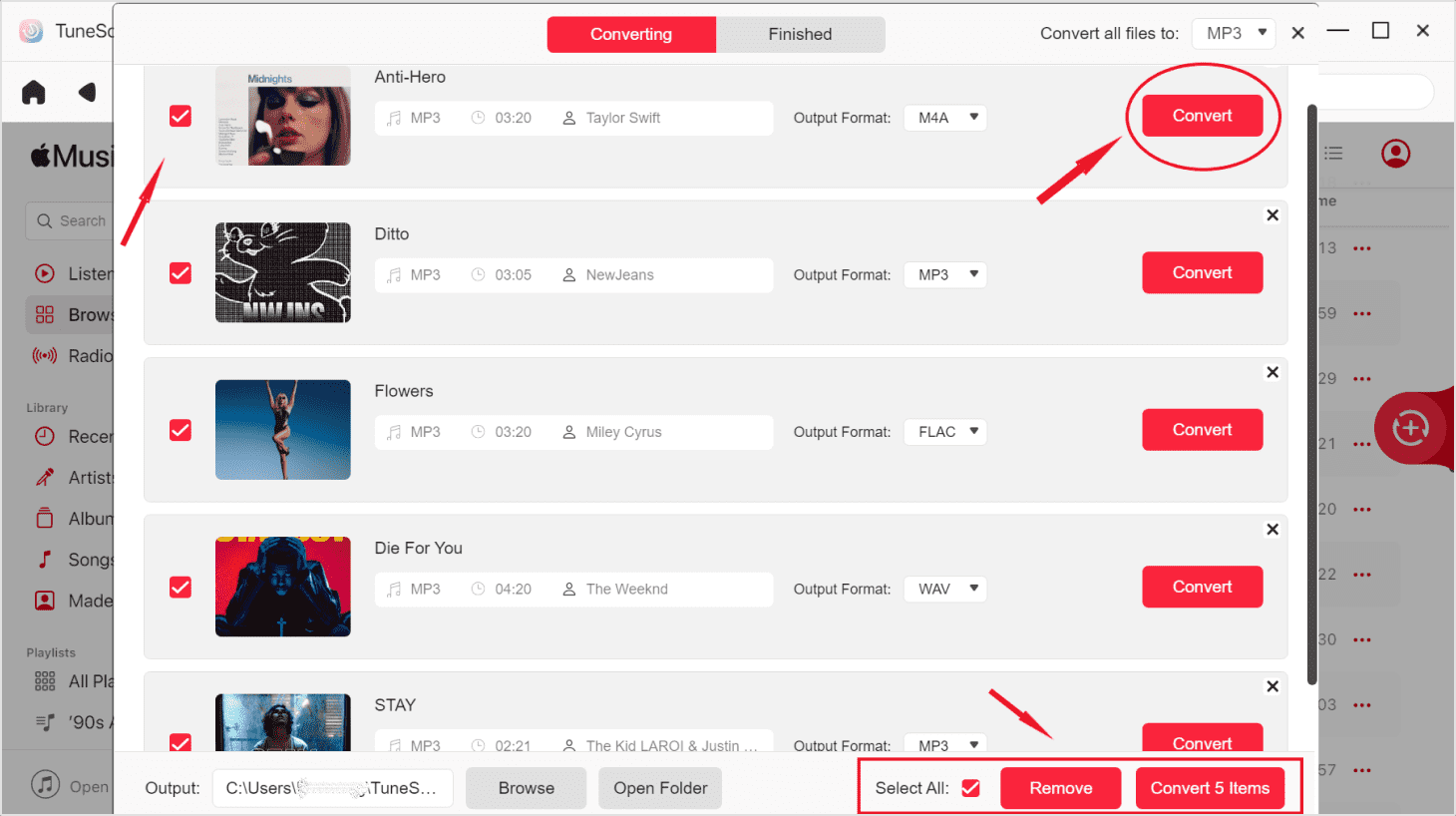 Conclusion
Now that you've seen this Amazon Music VS Apple Music comparison, you should be able to determine which is according to your preferences, much less for your situation.
While they have differences, they are quite similar, so it's a bit hard to know which is better. At the end of the day, all that matters is that you can listen to some quality music.