Choosing the best music streaming platform is a must for those music enthusiasts who always want to have good music with them every time they go out (away from home, traveling, etc.) or even at home during rest or chill days.
And, using the Apple Music app or iTunes is actually a good way to start. If you are still in the midst of looking for one, then this platform is a good recommendation.
Now, if you have been a user for quite a long time and there are questions that you would like to clarify such as the Apple Music download limit, then finding related articles like this would surely be a great help to you.
As we continue, we will be discussing this concern – the Apple Music download limit, and touch a lot more things that are as well related to this topic - Apple Music subscription, Apple Music download free, questions about Apple Music download all songs in the library, and even a tool that can help remove your worries when it comes to Apple Music library limit.
For people who would like to store a lot of songs from Apple Music on their devices but are worrying if there is a certain number or limitation to this ability, then reading this post until the end will give you all the information that you would surely need.
Of course, we always want to have all our favorites accessible on our gadgets anytime we want even if those are thousands in number.
To finally begin, let us move on to the first part of this article.
Article Content Part 1. What is Apple Music Download Limit?Part 2. How to Enjoy Apple Music without Any Limit?Part 3. The Summary
Part 1. What is Apple Music Download Limit?
The Apple Music app is really one of the best music streaming services wherein one can stream numerous tracks under several different genres and styles. Apart from this, the app also has a lot of advantages that can be enjoyed by its loyal subscribers. These are probably the reasons why people are continuously paying the Apple Music subscription fee.
How Much Will it Cost me to Get the Apple Music Subscription?
We all know that all great things on different apps can be enjoyed as long as you are paying the required fee. And, that is working as well on the Apple Music application.
Once you paid the subscription fee needed (on a monthly basis), then you can get to enjoy all the perks that are being offered by the application including the ability to keep the songs (download tracks, albums, playlists) and have those played even if you are offline or with no data connection.
If you are still not aware of the cost of the subscription that you can purchase to fully enjoy the Apple Music app's advantages, we got your back!
Actually, if you are still not sure about getting a subscription, the Apple Music application is offering a free trial period that lets the users try the app (without the major benefits that one can get upon getting a subscription).
If you enjoyed the free trial version, then you can immediately get the paid version afterward. But how much will that cost you?
Actually, there are three tiers (or Apple Music subscription plans) that are being offered. If you are a student, you can easily avail the student plan that is worth 4.99 USD. There is also this individual plan that is worth 9.99 USD.
If you got a family with members who love streaming good music with you, you can have a family plan that is worth 14.99 USD per month. Once you avail of any of these plans, then you can enjoy all the perks (including the ability to download all those tracks that you want) that are being offered by the Apple Music application.
Upon learning the cost of subscribing to Apple Music's plan, then we will now be dealing with this topic – the Apple Music library limit when it comes to downloading and saving songs. Is there really a limit? Let us discuss this in the succeeding paragraphs.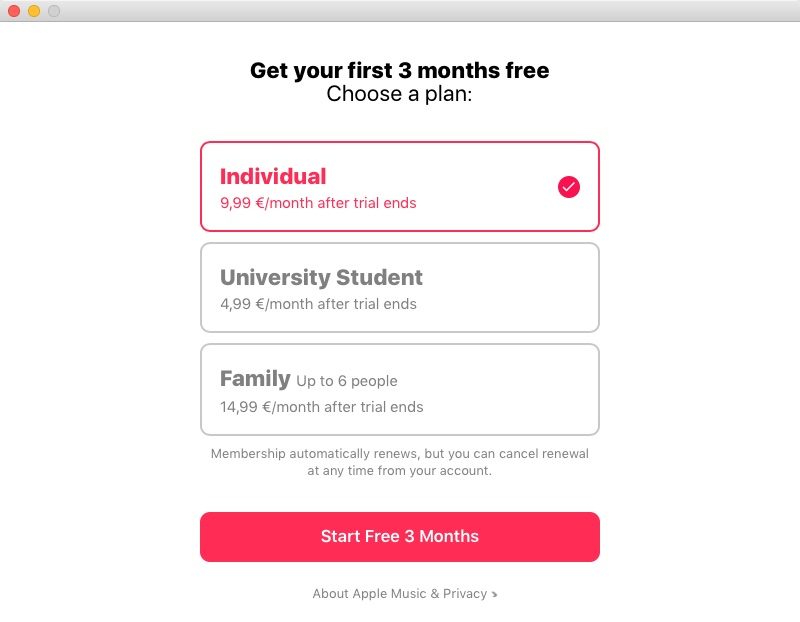 Knowing More About Apple Music Download Limit
There is nothing to talk about if you would like to listen to your favorite songs via the Apple Music application as you have the access to 50 million songs just by making sure that your account has been logged in successfully. Then what if you want to go offline?
Listening to tracks offline can save your data usage and at the same time your gadget's battery percentage especially if you will be on a long drive. Now, once you go to the offline mode, the next concern would be the limitation in case you want to download some songs that you want to stream even if you are in offline mode.
This is an information that is very significant to know. Surely, if you already tried browsing the web, you will see a lot of complaints coming from Spotify users regarding the same issue. Talking about Apple Music, actually, it would hard to find articles telling you the specific number of songs that you can download for offline streaming.
Thus, many are saying that there is actually no Apple Music download limit or there is, but nobody has ever reported to reach it.
The only thing that we found out is that there is a limit when it comes to your Apple Music Library (Apple Music library limit). And, that limit is at 100,000 songs. This is the same limit in iTunes Match. This limitation only means that you can save up to 100,000 tracks of your choice on your device.
But take noted that those tracks purchased via the iTunes store or saved to your library using your Apple Music subscription are not counted. If you perform the syncing of the downloaded songs, then those should be available on all devices that you have (since you can use the same subscription on about 10 devices).
Compared with other music streaming services like Google Play Music (50,000 maximum) and Spotify Premium (10,000 maximum), many are saying that Apple Music is indeed more generous.
Although we are not sure regarding Apple Music Download Limit, it is always best not to have anything that would hinder us to enjoy amazing songs even if we do not have a data connection with us.
This is why finding an alternative that you can use to save Apple Music songs on your devices forever is so great. And, that is what we are going to share in the next part of this article. If you are curious or interested to find out more about this, then jump immediately to the next portion.
Part 2. How to Enjoy Apple Music without Any Limit?
Is there really a way to enjoy Apple Music without any limit? Though we are not sure about that Apple Music download limit, it is still good to have an alternative way to have things flow smoothly (or the way you want to be – when it comes to music downloading via the Apple Music app). So, here is a professional tool that you can make use of any time you want.
#1. Required Tool to Convert Apple Music:
What you need is a reliable Apple Music Converter that is different from the usual ones. We have here the TuneSolo Apple Music Converter. As you look on the web, you will be seeing a bunch of software applications that you might find similar to this TuneSolo Apple Music Converter.
However, you must not be deceived. Immediately ticking the first item in the list displayed on the screen is not always the right thing to do. You must have some background in mind that you can use before clicking one software app and installing it on your PC.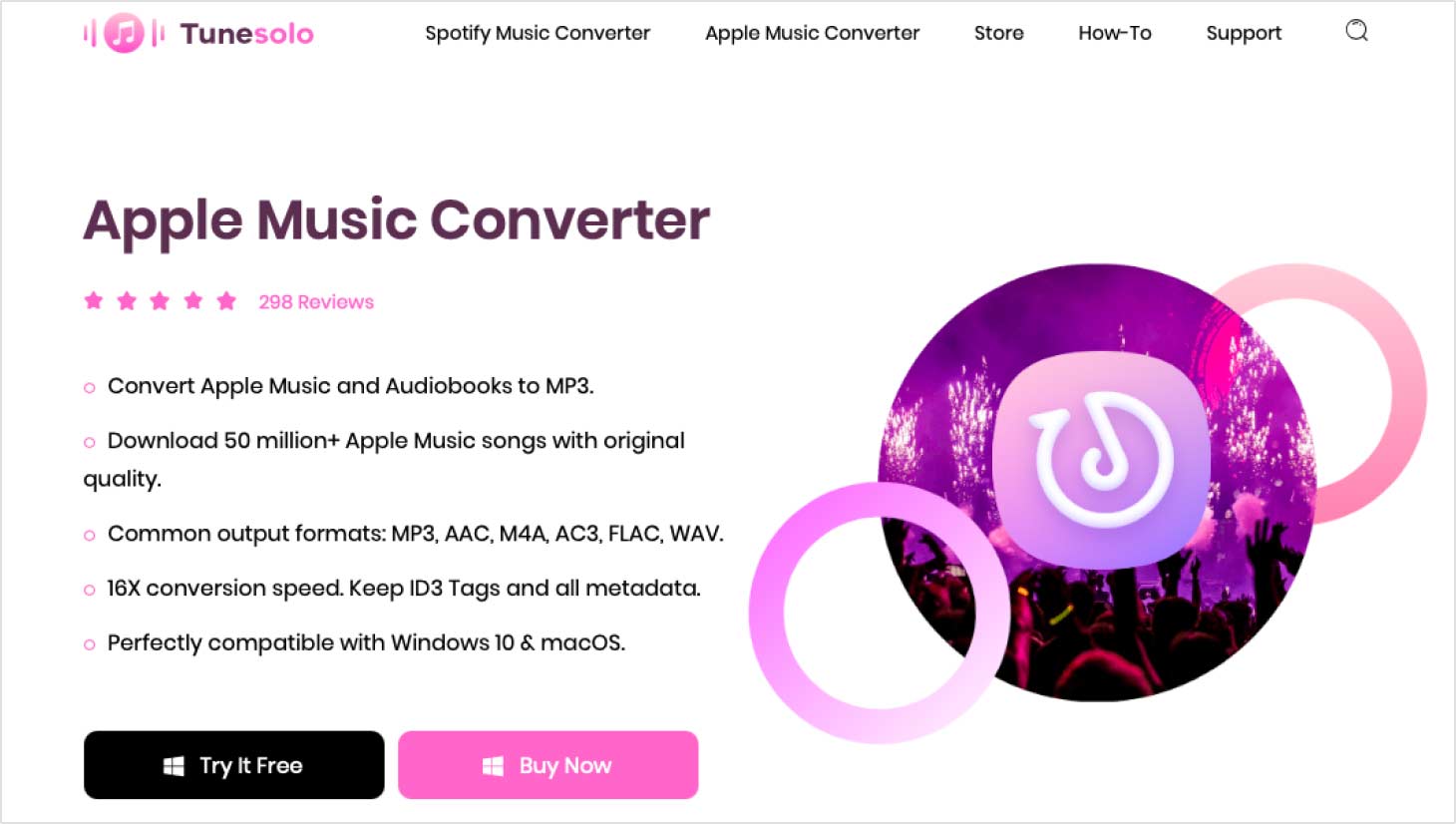 So, what makes the TuneSolo Apple Music Converter different from the usual or other converters out there?
Via the TuneSolo Apple Music Converter, people can remove the DRM protection of Apple Music files and even audiobooks. Thus, downloading and playing on any device will be possible.
You can also guarantee that the fast conversion and downloading of all files you would like to process will be done.
Plus, you can enjoy the transformation of multiple tracks or audiobooks via one-time processing.
What is more appealing is that there are numerous inputs and output formats that are supported by the app giving the users the ability to freely choose just by navigating the downward arrow.
The user can also get the ability to modify some settings affecting the output files (if preferred or needed).
This application is supported by a wide array of devices and can easily be installed just after completing the requirements needed prior to the installation activity.
When talking about the procedure or steps that must be performed during the conversion of files, nobody will find those complicated since those are only simple to follow.
Would you like to try this TuneSolo Apple Music Converter? If it is a yes, then head to the next part to finally know the procedure that you need to follow.
#2. Easy Steps to Get Apple Music for Offline Listening
Before dealing with the steps to convert the Apple Music songs you want via this TuneSolo Apple Music Converter, you need to make sure that your iTunes and Apple Music applications are closed and are not functioning.
By having this performed and checked, you will be assured that the smooth transformation of the files will be a success. Once you did this already, then you may now proceed to the steps presented below.
On your TuneSolo Apple Music Converter's main page, add the songs to be transformed.
Choose MP3 from the output formats supported and change some settings (if preferred).
Wait for a few minutes and begin streaming the converted songs.
You might notice that the three steps above are too easy to perform. But of course, we still have the detailed information here that you can use as a reference during the conversion process.
Step #1. On your TuneSolo Apple Music Converter's Main Page, Add the Songs to be Transformed
Once you are done with the installation process, launch your TuneSolo Apple Music Converter and on the main page, upload all those Apple Music tracks that you would want to convert to MP3 format (suggested format as this is one of the most playable formats).
Take note that if you are having a hard time thinking about the requirements when it comes to the installation process, you can refer to the official website of TuneSolo Apple Music Converter to know the important details.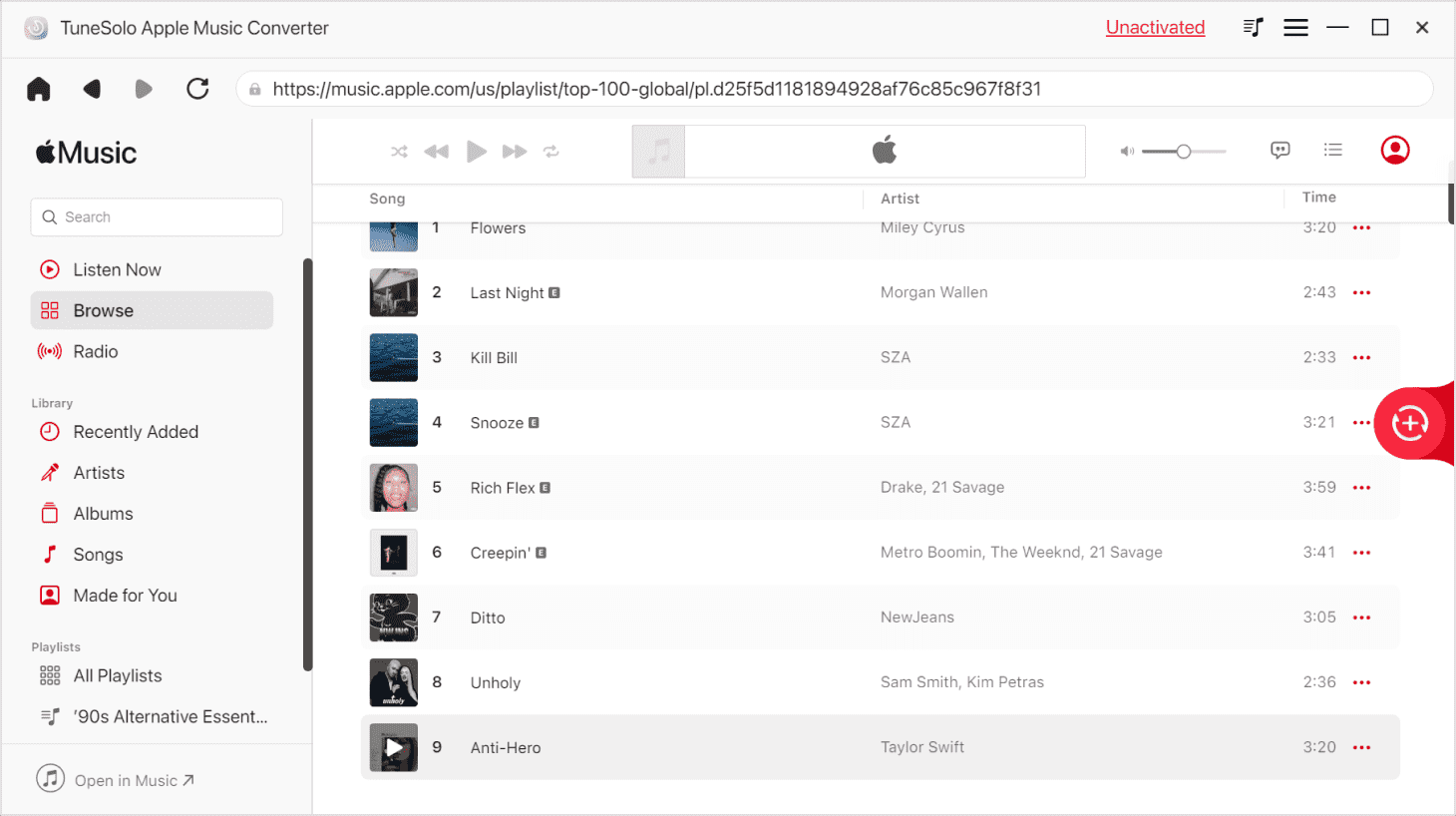 Step #2. Choose MP3 from the Output Formats Supported and Change Some Settings (if Preferred)
After having all the tracks uploaded successfully, then you can now choose the output format (which is MP3) from the list supported. By navigating to the "Output Format" portion, you will be seeing a downward arrow that you can use in order to choose MP3.
Make sure that you will also modify the output settings during this step (if you want to). Another good suggestion is to define a path wherein you will access the converted files after the whole conversion process.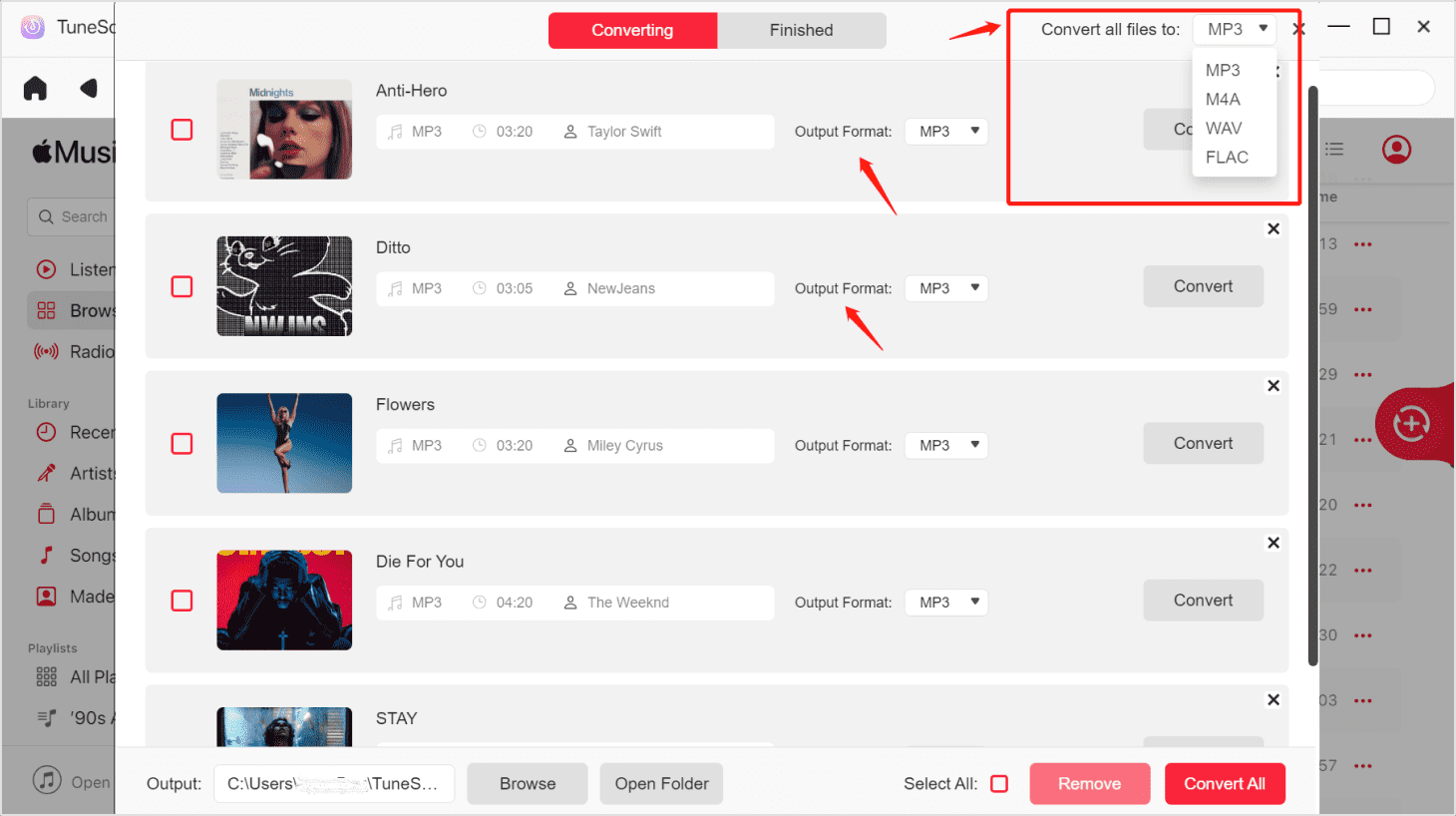 Step #3. Wait for a Few Minutes and Begin Streaming The Converted Songs
By waiting for a few minutes, your songs will be converted (after hitting the "Convert" button at the bottom area of the page). While this is ongoing, you can also be assured that the DRM removal process is being done.
Thus, after having the converted files, you can freely download and save the songs on all the devices you have without worrying about the DRM encryption. All you need to do is to enjoy streaming good songs!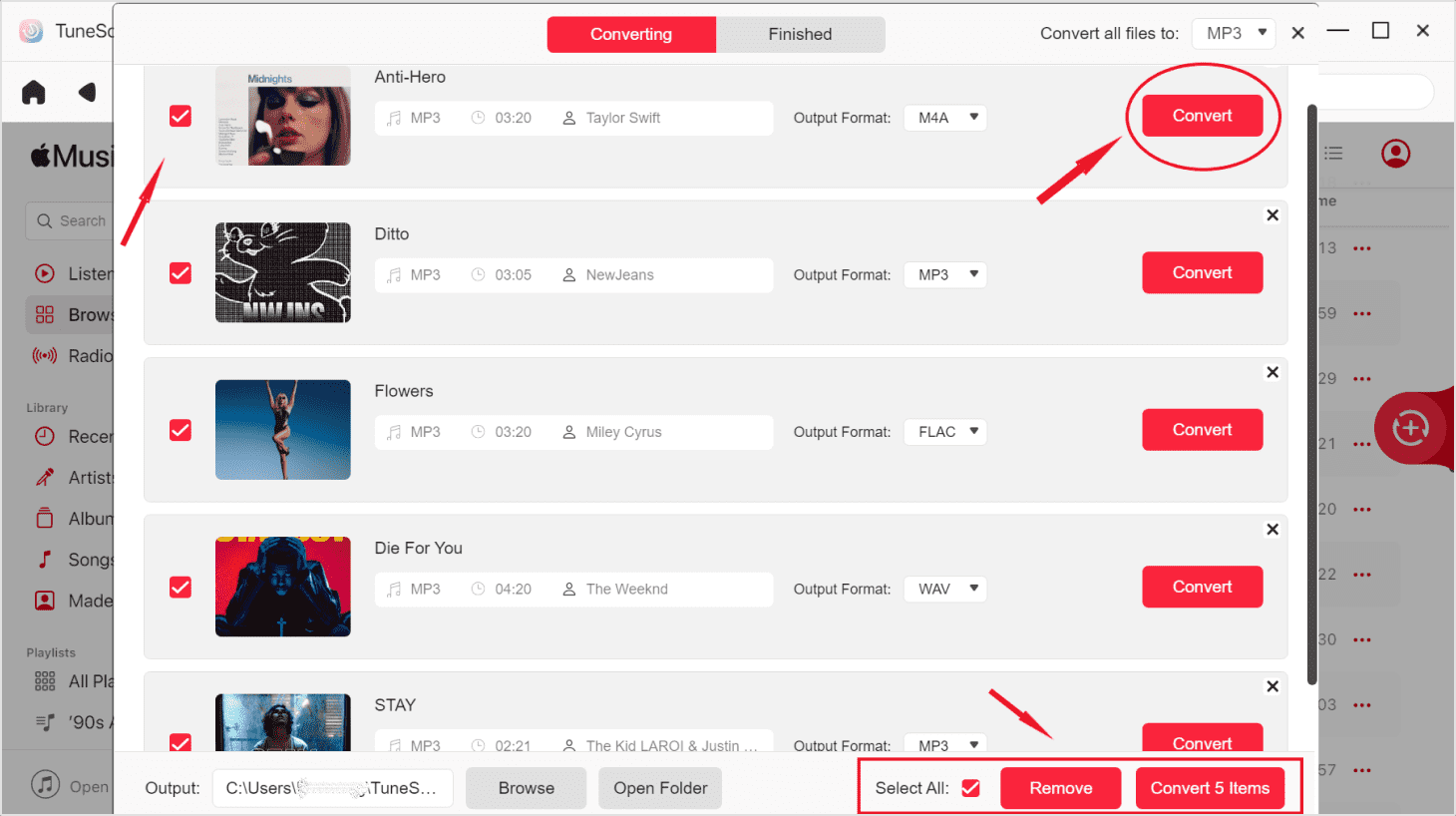 Part 3. The Summary
To summarize, Apple Music does not actually have a limit when it comes to music downloading – there are no related articles that had given specific numbers before nor someone who reported to experience it.
But, just to make sure that nothing will hinder you from enjoying good songs via the Apple Music app, it best to have the TuneSolo Apple Music Converter with you!