There are many cases of Apple Music not working on Android, PC, and even Mac. And even if you have the latest version, iOS 13, there's still a possibility of Apple Music not playing on Mac. The point is, whoever you are, you will eventually stumble upon this issue.
Unfortunately, there's really no guaranteed way to prevent this from happening, but you can always prepare for it. This is the most ideal course of action when you have no idea when you'll encounter Apple Music not working.
This article will talk about why Apple Music isn't working and ways to prepare for when it happens to you. Let's start with the whys.
Article Content Part 1. Why Is My Apple Music Not Working?Part 2. How to Fix Apple Music Not Working Issue?Part 3. Bonus: The Best Way to Make Apple Music Available Offline 2020Part 4. Conclusion
Part 1. Why Is My Apple Music Not Working?
There are a couple of answers to this question. Simply seeing Apple Music not working on Android, PC, or Mac is too vague since there are a lot of reasons as to why this could happen. Below are just some of those reasons:
Your device can't sync to the Apple Music server
The Apple Music server is currently under maintenance
Your internet is not strong enough to connect to the server
A crucial feature is malfunctioning
The song itself is corrupted or has an issue that prevents it from being played
You aren't logged in to your account
Your device is simply lagging
A bug occurred after a recent update, especially with iOS 13 and later
You have exceeded the number of devices where you can play on Apple Music
You are trying to open a shared library that is no longer available
You're trying to play a song that isn't from Apple Music
These are just some of the answers to your question, "Why is my Apple Music not working on Mac or any other device? Regardless of which your situation belongs to, you should fix it as soon as possible to avoid further damage.
With that being said, we have a list of solutions to possibly each of these situations, from the most efficient solutions to the most complicated ones.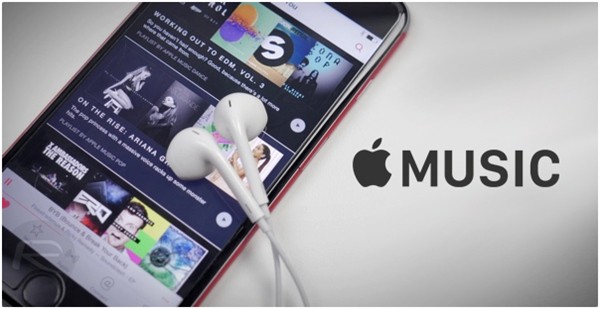 Part 2. How to Fix Apple Music Not Working Issue?
It's not enough to just know the answer to "Why is my Apple Music not working on my Mac, PC, and smartphones?" Fortunately, there are some quick fixes, as well as complex fixes, for this issue. Let's start with those fixes.
Check your internet connection. Since your internet may not be strong enough to connect to the server, we suggest checking your connection, and fix it if possible. This is often the case if you see Apple Music not working on Android or iOS, since smartphones tend to find it hard establishing a connection to the internet
Restart the Apple Music App. If you think there's no real reason for the platform to not work, try restarting the app. This would reset its memory and hopefully fix the problem. This is applicable for when you find Apple Music not playing on Mac, PC, Android and iOS
Re-download the song. As we said before, the song may be the problem itself. So try downloading it again and this time, make sure it comes directly from Apple Music
Sign out and sign in to Apple. Sometimes, when an update occurs, problems tend to appear on the platform. One way to get out of this is by logging out and logging in again to the platform.
Check Down Detector if the server is down. In some rare cases, Apple Music undergoes maintenance and shuts down their server. For this, there's no solution besides waiting. But you can check if it really is down.
Check Your Apple Subscription. Some people misunderstand Apple Subscription terms. They tend to think that they get Apple Music permanently once they subscribe, but this isn't the case. You will be treated like any other free users once the subscription expires, so this might be the reason for Apple Music not working.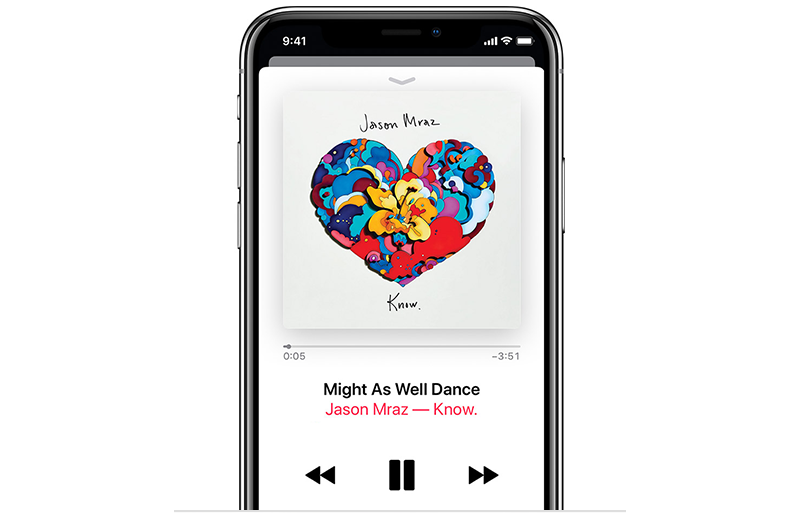 Part 3. Bonus: The Best Way to Make Apple Music Available Offline 2020
Although there are many solutions for when you see Apple Music not working, you'll eventually find yourself in this predicament if you don't prepare any countermeasure. That's why we suggest preventing this problem by using a specialized tool.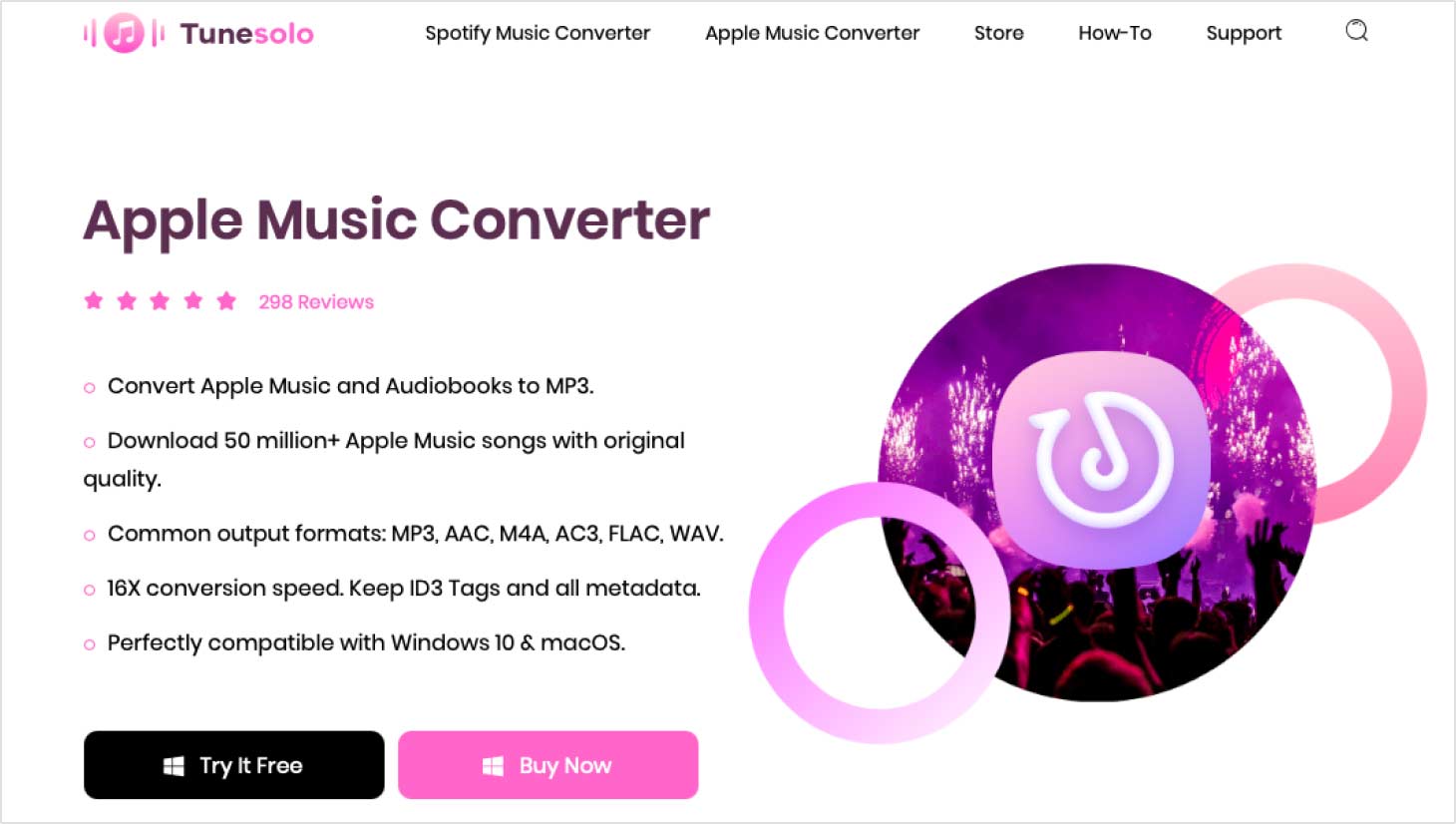 TuneSolo Apple Music Converter is a tool designed to convert files from one format to another. This is made possible by collecting data from iTunes, then turning those data into downloadable files. Below are some of the key features of this software:
TuneSolo can download files and make them available offline
You can transfer files downloaded from TuneSolo to other devices
You can convert multiple files at the same time
It supports multiple formats and file types
What we found most appealing about this software is its ability to remove DRM. By removing DRM, you can do almost anything to the file that you've downloaded. This means you can share it with others, modify it, use it on a remix, and many more. With that being said, here's how you can use this software:
Step 1. Select Apple Music Files
Launch the converter on your computer. Ensure that iTunes is already installed on the operating system. Next, select Apple Music files from the list that will appear on the main page.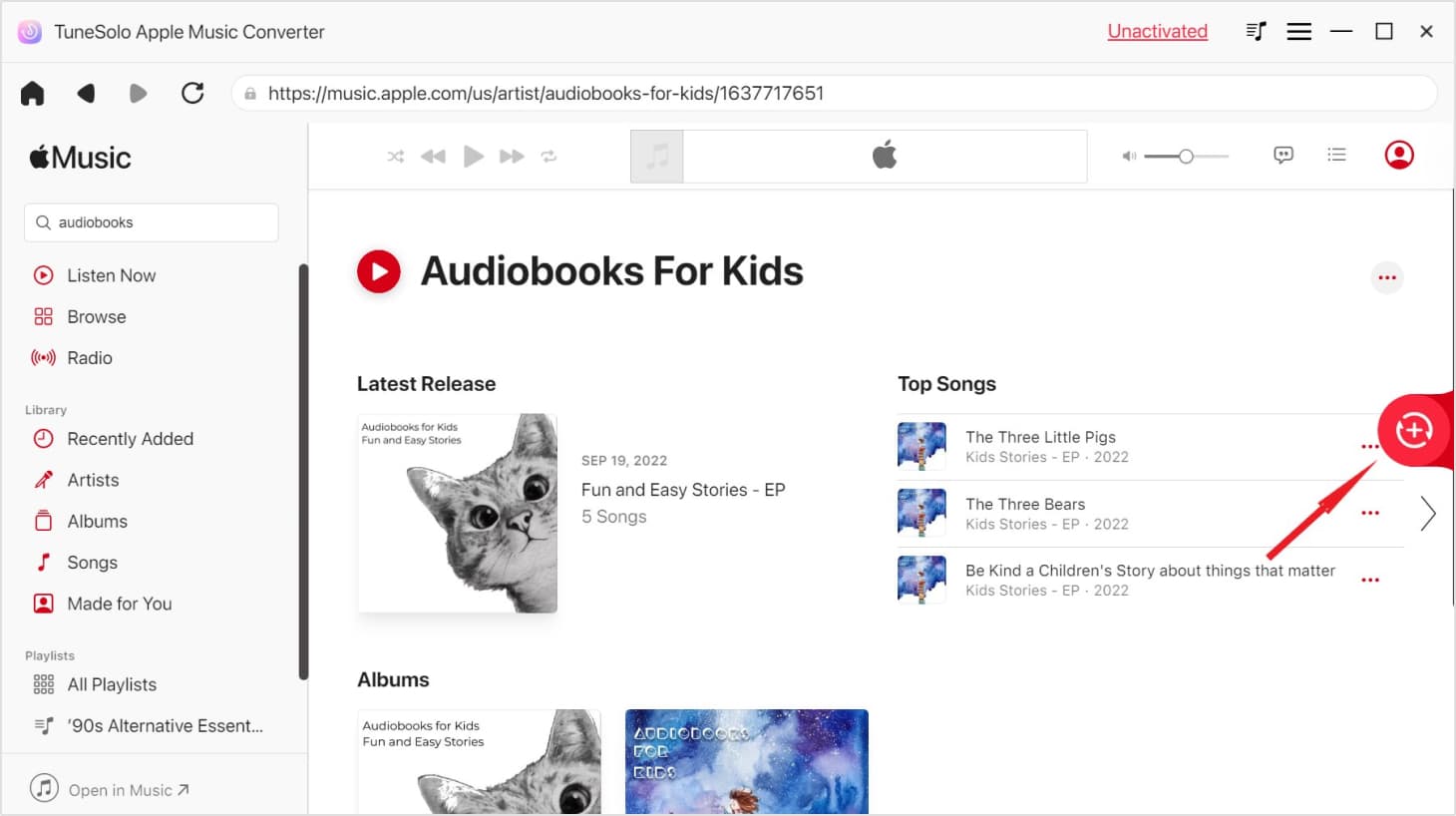 Step 2. Set the Output
Under the list is the Output Settings. Change whatever you want to change in this section. This will depend on your preferences.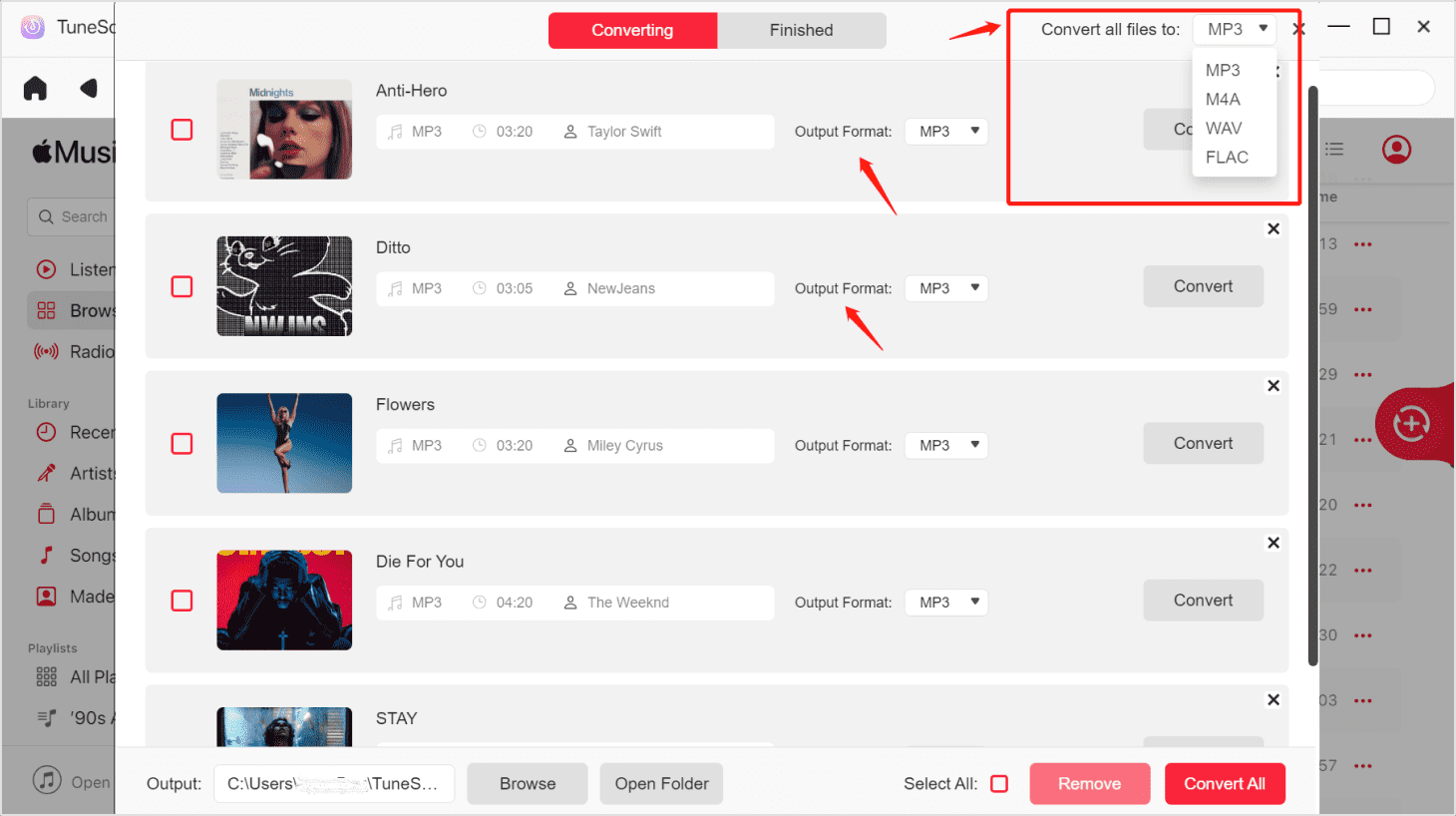 Step 3. Convert Apple Music
Once you have set the output, click Convert. This will start the conversion process. Now the only thing you need to do now is waiting until the process is finished.
Tip: Please make sure that Apple Music/iTunes is closed before opening Apple Music Converter. And during the song conversion, please do not do any operation on Apple Music/iTunes.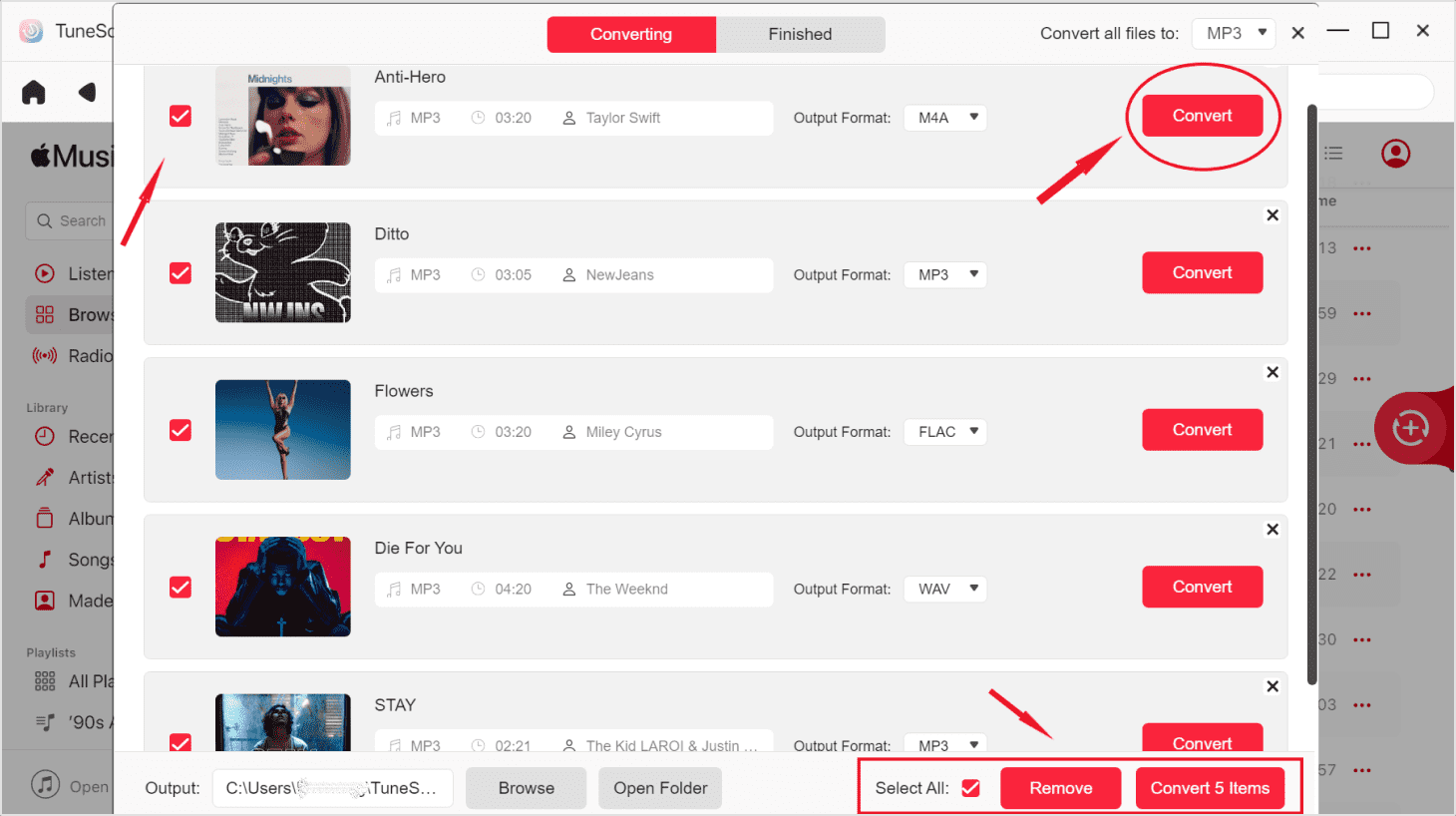 Part 4. Conclusion
Without a doubt, Apple Music is a great platform to listen to music from. Unfortunately, it's not exempt from bugs and various issues. If you happen to see Apple Music not working on your device, then you're in for some trouble.
Lucky for you, with this guide, it shouldn't take too long before you can resolve the issue. If you do want to prevent this issue once and for all, you can always try our suggestion which involves using a third-party tool.