iTunes has been known as one of the most used and most popular media players and even file manager and organizer for both Windows and Mac computers. This has been considered as an application that is helping a lot of users in many ways. Because of its ability to handle different media including photos, videos, songs, movies, and more, you will be seeing only a few people who are not using this software on their devices.
With the use of this, it has been a lot more convenient for people to listen to their favorite tracks offline and online and even watch their most loved movies even without going to cinemas. You will just put your headphones on, sign in using your account on either your Mac or Windows PC, and finally begin streaming! You can find all those that you love from the iTunes store, but a certain fee is needed to proceed.
It is true that the iTunes app is supported by Windows computer (other than Mac) but for those with Android devices and other media players, they are surely wondering how they can actually download those media files they want from the iTunes store, play those, and stream even if no subscription is present. Is this even possible? To our disappointment, this process cannot be done directly. Behind these files are the so-called DRM protection hindering the users to proceed. But, do not worry! We have an answer to this! You just need a powerful DRM media converter. If you will be asking if there is a so-called DRM Media Converter Free that you can use as well, then find out more as you go along this article.
Article Content Part 1. What is DRM Protection?Part 2. A Powerful DRM Media Converter for iTunes UsersPart 3. How to Remove DRM with TuneSolo Apple Music ConverterPart 4. The Conclusion
Part 1. What is DRM Protection?
If you are reading the introduction of this article thoroughly, you have surely encountered the terms "DRM protection". Does this sound familiar to you? Or, is this the first time you read about this?
For most people who are known to be technology enthusiasts, DRM protection is a common thing. But for those beginners who are starting to encounter dilemmas because of this, getting a brief knowledge about this would surely help them a lot in order to assess the situation and check which from the available options will work to solve the problem. So, what is really this "DRM Protection"?
DRM is a short term for "Digital Rights Management" protection. This is a protection that is composed of technologies that are being used by content creators, device manufacturers, producers, publishers, developers, and more in order to avoid the illegal and unauthorize use of their digital content and products after being released online. People are also using "Copy protection" as a synonymous term for "DRM protection" since DRM is also preventing the copying of the content. The use of this DRM protection is being practiced currently by almost all content makers and providers as they are considering this move as a safety precaution to protect their works.
There have been some controversies about this and related articles including the one published by a non-based advocacy group from the US, Electronic Frontier Foundation, wherein they performed a comparison of this DRM protection with a strategy that is saying the customers are being treated like criminals.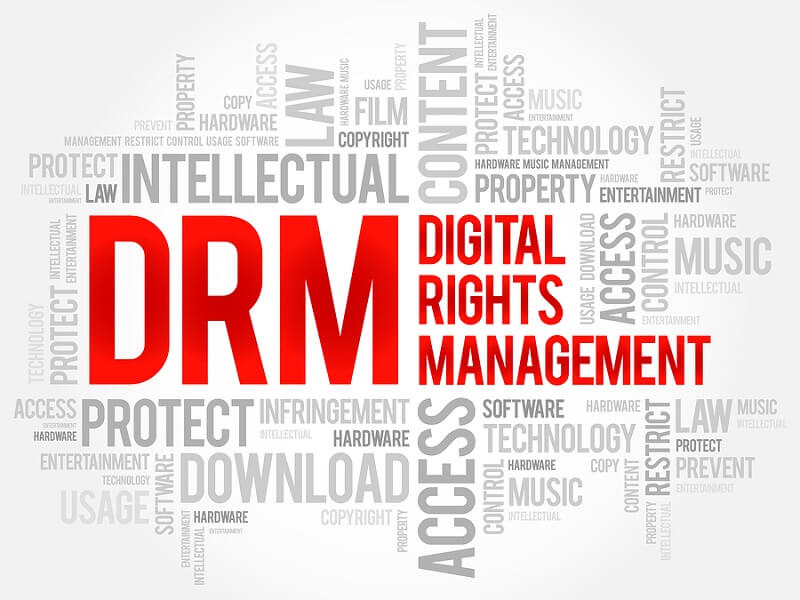 The Common Feedback and Effect of DRM Protection
Users are often complaining about the negative effects and impacts that they are experiencing because of this DRM protection that is being used for digital products. Though they do not intend not to pay for the product, the protection is limiting them from playing the content in any type of device they have and even keep the files for a long time.
The iTunes app's files are usually having this kind of file protection. Can there be a way to solve this? The answer to this is definitely a "Yes"! A bunch of DRM removal software applications and even DRM Media Converter Free tools are always available on the web. You just need to look for the best and the most powerful that you can use. You need to assess some important points including the perks of using the converter and more. If you wish to know more information about the best one, you should keep on reading as we are to give you the most powerful DRM media converter in the next part of this article.
Part 2. A Powerful DRM Media Converter for iTunes Users
A lot of people would agree that a bunch of DRM media converters that are supported by both Windows and Mac computers is readily available online and just by browsing on the web, you will be able to identify which one is the best suited to your needs. In this portion, you can get to know more about the most powerful when it comes not only to conversion and downloading but on the DRM removal process as well. Here, what we have is the so-called "TuneSolo Apple Music Converter". Have you heard or read about this software application before? Have you tried using this one? If not, are you interested to know more about this for future use and reference?
In the second part of this post, we will be focusing on the advantages and benefits that the users can get after completely installing this software application either on their Mac or Windows personal computers. One great thing about this tool is that you can have this with you just by visiting its official and main website online.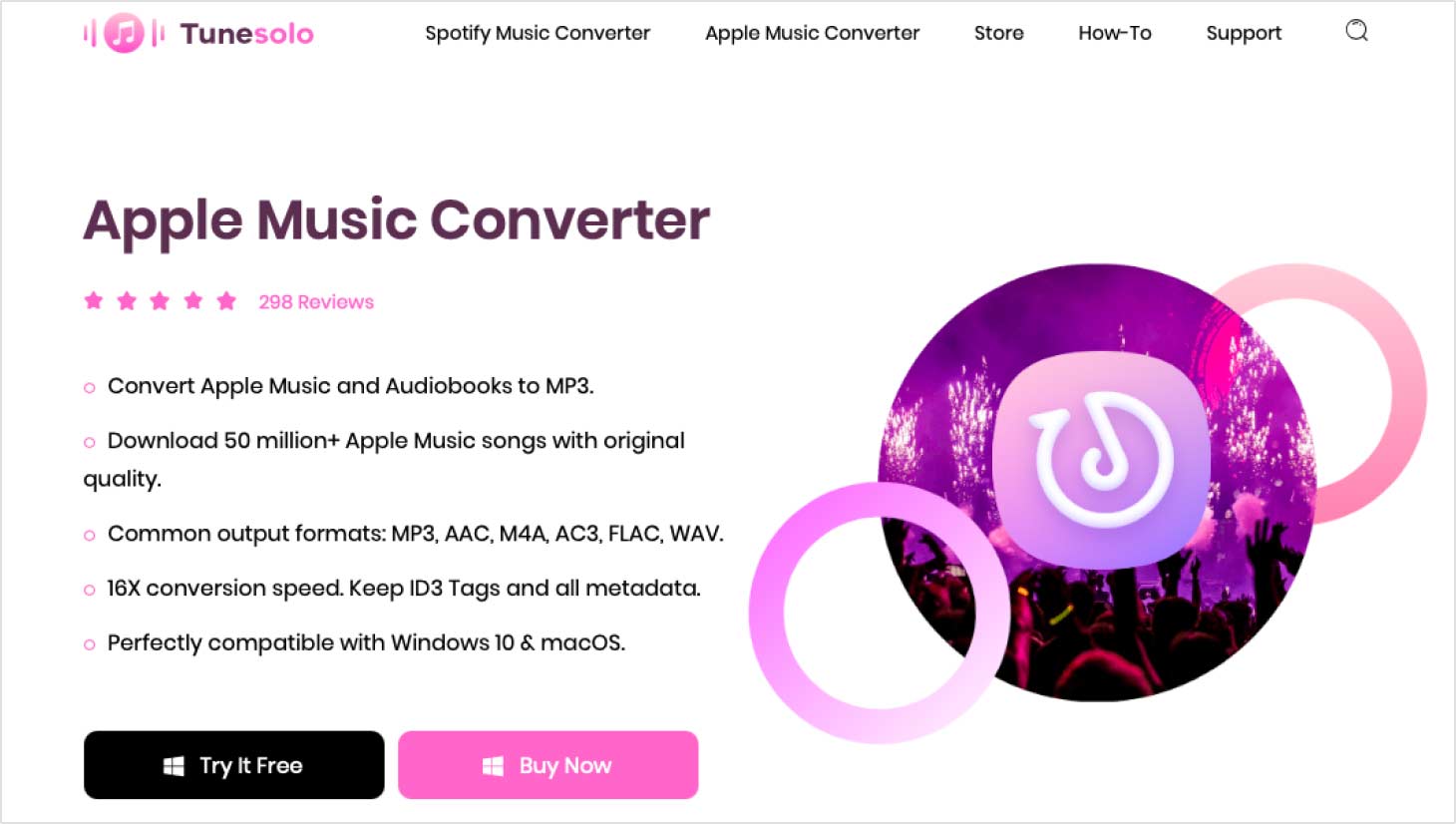 Now, since our main agenda is to share the perks that you can enjoy from fully utilizing this TuneSolo Apple Music Converter, here is a detailed list for your reference.
The TuneSolo Apple Music Converter has an easy way to remove the DRM protection of files – not only the protection the Apple Music or iTunes tracks has but also the protection your favorite audiobooks have (in case you are into audiobook streaming).
This DRM media converter is capable of converting and downloading the files at a fast speed ensuring that you will get almost the same quality even after processing has been performed (lossless quality conversion).
There are a lot of input and output formats that are supported and can be fully utilized by users in case they want to convert the files they have.
Is this a DRM Media Converter Free? Well, it is a yes and a no. You can actually enjoy this TuneSolo Apple Music Converter for free during the free trial period it offers. After that, you would need to decide if you will continue using the tool to unlock more features (by paying a certain fee).
When talking about the application's interface, there is nothing to worry about as well. This can be navigated and controlled by anyone easily because this was designed to be intuitive and user-friendly.
This can also support the processing of a bunch of files (conversion). So, in case you are in need of converting multiple files, there should not be an issue if you are to use this TuneSolo Apple Music Converter.
Is it difficult to install this application on your Mac or Windows computer? The answer is "No"! In fact, there are only a few things that you need to accomplish in order to push through with the installation process. Ensure that you have completed those to finally proceed!
How can one use this TuneSolo Apple Music Converter? The steps are actually simple and are known to be self-explanatory. Since this application already has an interface that is very easy to understand, many are not encountering any difficulties when it comes to using the tool for conversion, DRM removal, and finally file downloading.
If you wish to learn more about the procedure on how conversion and DRM removal process is being done through the help of this TuneSolo Apple Music Converter, you are lucky as we have the steps explained in the third part of this page.
Part 3. How to Remove DRM with TuneSolo Apple Music Converter
We heard what you need that is why we also prepared this part of the article! Apart from having enough knowledge about the benefits and advantages that you can enjoy from using this TuneSolo Apple Music Converter, you are surely curious as well on how this actually works.
For people who are always using several software applications (both online and professional) including DRM media converters, the steps to be presented here would be easy and too simple. But for the sake of those who have just started to understand the need for DRM media converters, we are sure that the below procedure would mean a lot. That is why we also tried to highlight what needs to be done on a step by step format to ensure that the whole conversion process would be easy and fast especially for beginners.
Before we begin, you need to keep in mind that the below tip must be followed and done.
Tip: You need to check if your Apple Music and iTunes applications are closed and are not running on the background. Making sure that these apps are closed will let you do the file conversion on TuneSolo Apple Music Converter smoothly and successfully.
After making sure that the above has been done, then this is the time that you can proceed with the steps or procedure to finally remove the DRM protection, convert the files you have, and download those to your personal computer for offline streaming anytime you want and even file sharing and transfer to devices (that do not support iTunes files). Here is an overview of the steps that must be accomplished.
Ensure that the installation process for TuneSolo Apple Music Converter will be completed to begin.
Import all those iTunes files (with DRM protection) that you need to convert.
Tick the "Convert" button located at the lower portion of the screen.
The above three are indeed easy to follow and understand at first glance but just in case you want a reference and a much more detailed guide, you can always check out the description for each on the succeeding texts.
Step #1. Ensure that the Installation Process for TuneSolo Apple Music Converter will be Completed to Begin
Of course, you need to have the TuneSolo Apple Music Converter installed and running on your PC. Since this is supported by both Windows and Mac computers, you should not have any issues when it comes to downloading and installation. Apart from this, you only need to complete a few things to proceed. In case you want a detailed list, you can always visit this tool's main website to know more. Once TuneSolo Apple Music Converter has been successfully installed on your PC, then you can now launch this to begin.
Step #2. Import All Those iTunes Files (with DRM Protection) that You Need to Convert
Do you need to convert a lot of files and would want to maximize your time as much as possible? Luckily, since the tool can do batch processing, you have nothing to worry about! You can simply drag and drop the files from your computer's library to bring those onto the platform. This will only take some time. You can add as many as you want. After doing so, choose the output format that you want from the list support. Also, edit those settings that you want to change and make sure to define the output path.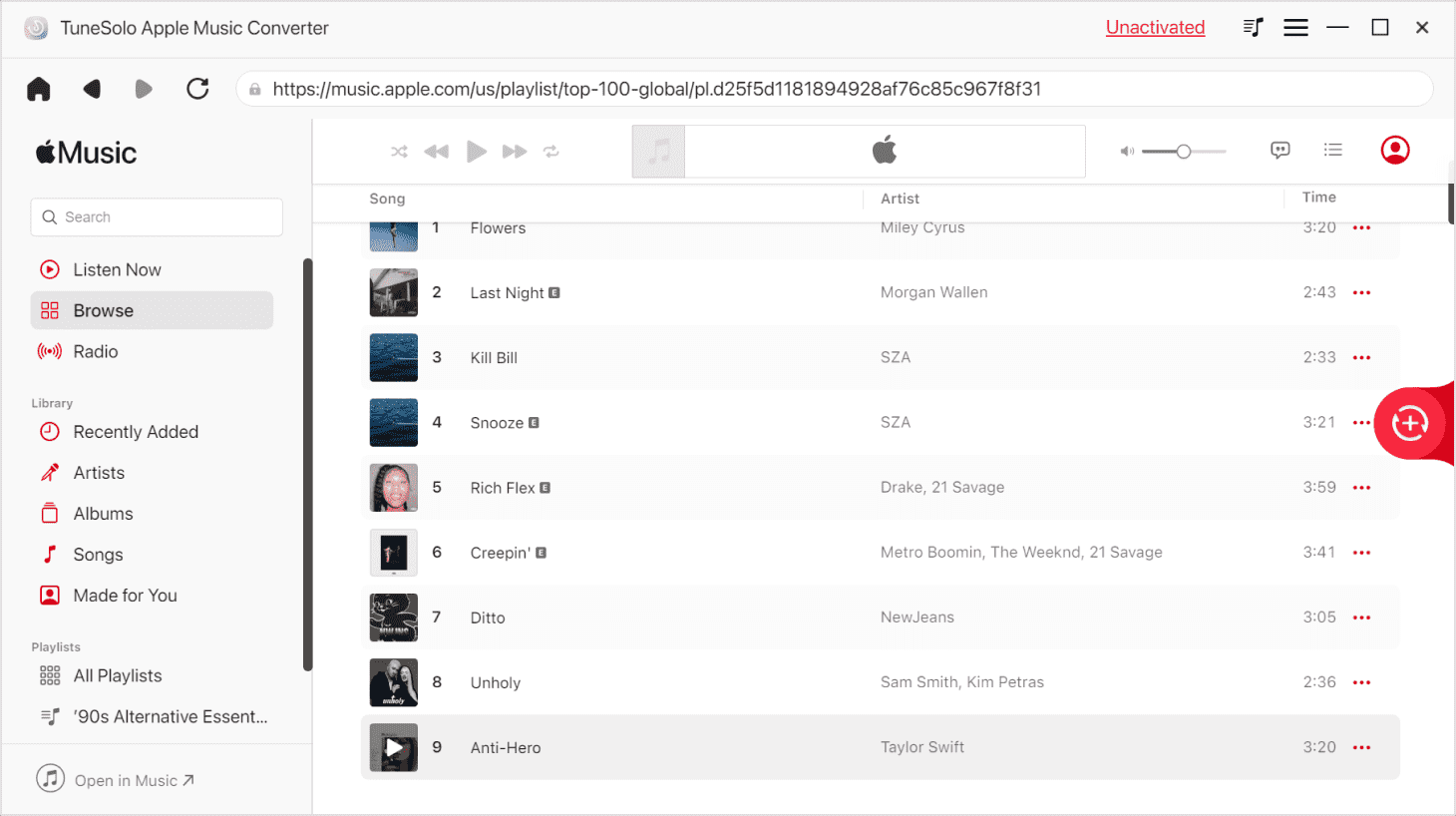 Step #3. Tick the "Convert" Button Located at the Lower Portion of the Screen
After completing the first two, click the "Convert" button that you will see at the lower part of the main screen. This will let you remove the DRM protection of the files and the same time convert those to the output format that you want. There are bars that would show the status of the conversion process for each file. You can use those as a way to check the progress of the process.
By doing the procedure above, you can now have the converted files ready and saved on your PC for streaming even if offline!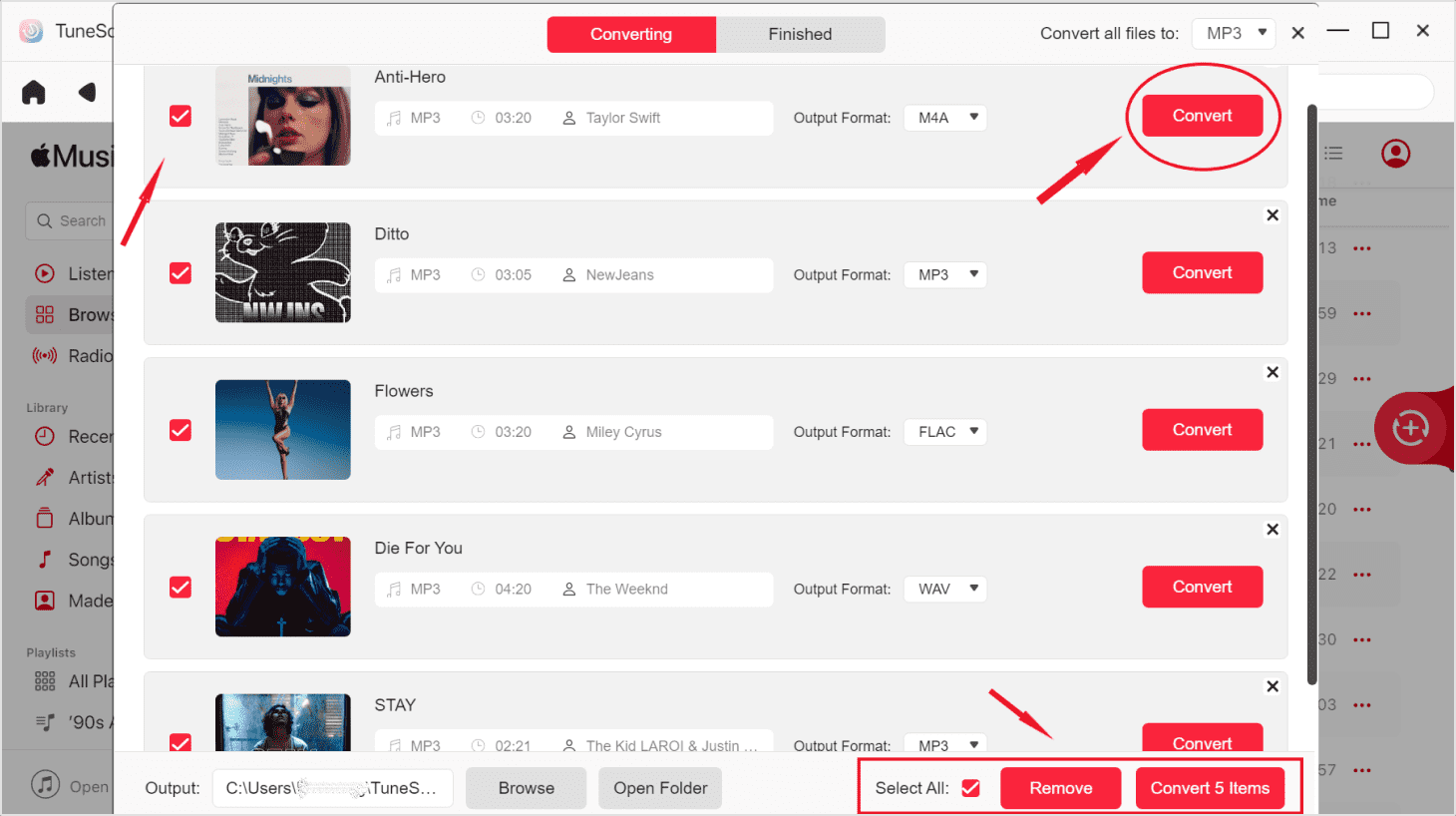 Part 4. The Conclusion
You are now aware that you have this TuneSolo Apple Music Converter is one powerful DRM media converter. Make sure to follow the procedure that was presented in this article in case you are to use this tool in the future!