Apple Music, in essence, is a music-streaming platform, but that's not all there is to this platform. There are other elements worth noting that testifies to the utility of Apple Music. Unfortunately, not many users know much about the platform.
What is Apple Music? Hoes does Apple Music work? Which subscription plan is best? Is Apple Music the best music-streaming service for the money?
In order to make full use of this platform, you have to know the answers to these questions, and that's what this article is all about – to teach you what Apple Music is and how it works in a simplified manner. Let's start with defining what the Apple Music app is.
Article Content Part 1. What is Apple Music?Part 2. How Does Apple Music Work?Part 3. Keep songs from Apple Music and Enjoy Apple Music OfflinePart 4. Summary
Part 1. What is Apple Music?
A lot of things are not known by users regarding Apple Music, from its history to its limitations. That's why we will start this guide by talking more about Apple Music, starting with the basics.
Basics
Apple Music is a music-streaming service. We all know that much, but note that it has only been around for over 5 years, so it's quite shocking how it became extremely popular despite being around for that short of a time.
It's also a known fact that Apple Music was the result of Apple buying the Beats platform and turning it into what we use now, Apple Music.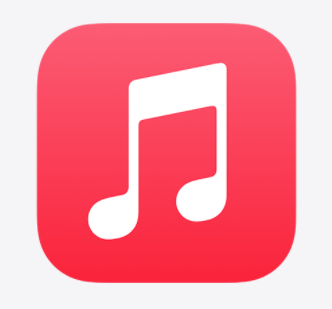 Subscription Plans
Numerous plans are available for Apple Music users. But before that, I should mention that you can enjoy their services free for the first three months. Beyond that, you will have to pay according to the subscription plan you choose. Here's a closer look at these plans:
You can enjoy the services of Apple Music by yourself by paying $9.99 a month. It gives you considerable benefits that are similar to most plans.
If you intend to share your account with your family and friends, you might as well pay $14.99 a month for the Apple Music Family Plan. This will allow you to add other users to your plan so they can reap the benefits of the subscription
University students can provide their credentials to prove that they are indeed a student. By doing so, they will receive a discount and only pay $4.99 a month for the Apple Music Student Plan
Note: You can have a discount if you pay annually instead. This applies to all plans.
While there is a 3-month free trial, you will only be able to use certain features and not all of them. But during the whole three months, you should be able to find out if the platform is worth the money or not.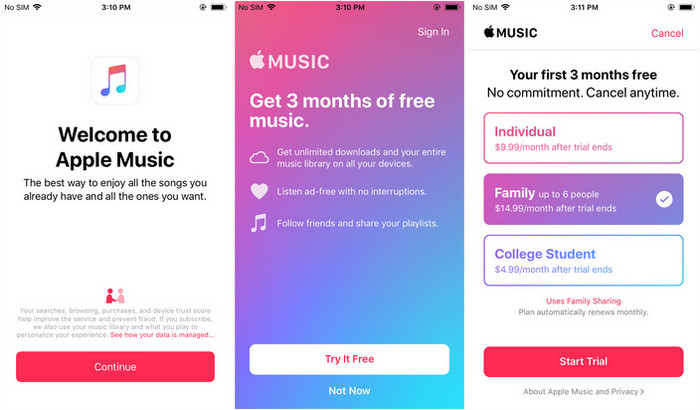 Features
Since there are no subscription plans like Pro and the likes, you will enjoy the same features regardless of which plan you choose, the only difference is the price. Of course, with the Family Plan, you will enjoy the Family Sharing feature, but that's it.
Some of the notable features of Apple Music include Offline Listening, Radio Stations, Personalized Playlists, Podcasts, and more.
FairPlay DRM
While the platform is enjoyable, you will find various issues within Apple Music. One particular issue is the limited access to songs. Due to FairPlay DRM, you can't extract songs from the platform. Hence, when you cancel your subscription, you won't be able to listen to songs even if you've already downloaded them beforehand.
Part 2. How Does Apple Music Work?
How does Apple Music work? To answer that question, you must understand that the platform is divided into different parts. You can clearly see this division through the five tabs on the platform's menu bar. These five tabs include:
For You. This is the most commonly used tab on Apple Music. As the name suggests, it provides music that suits your preferences. What they do is record your past entries from different tabs on the platform and use those entries to come up with music in similar genres, ensuring that you only receive songs that fit your taste. They also use the genre and artists that you enter when you first use Apple Music
If you want to spice things up a bit, the Browse tab is where it's at. This is a section that allows you to look for songs according to the flow of the whole platform and not just on your preferences. Some sections that you can use to "browse" for songs is the hot playlists, top songs, new releases, and the likes
An easier way to look for songs is the Search tab. This allows you to search for a song by simply entering the words from the title or even the lyrics. You will then receive the results arranged according to its popularity. It's the perfect place to search for music if you already know the details regarding that particular song
On this tab, you will find several radio stations to listen to. As such, it's possible to listen to songs and news without managing the app. You can also find the Apple Music 1 radio station in this tab anytime as it operates 24/7. Other popular radio stations include Apple Music Country, Apple Music Hits, and more
The last place you will go to is the Library. This is where all the music that you saved will be located. If you download a song when you were connected to the internet, you will find that song in this tab, even if you currently don't have internet. You can sort the songs according to the Artists, Albums, Name, and other filters
Of course, aside from the different divisions of the platform, you will also find Apple Music to be rich in features. One such feature that I found to be very useful is its Offline Playback. You can simply download the songs while you have internet and once you're away from your home, you can listen to those songs in the Library section.
The only thing to worry about is FairPlay. Although FairPlay helps in operating the Apple Music platform, it restricts the movements of the user within the app. One such restriction is that you can't transfer songs from within Apple Music into external storage drives. But there is a way to keep those songs without compromising your account.
Part 3. Keep songs from Apple Music and Enjoy Apple Music Offline
How does Apple Music work? When asked this question, the first thing that pops up in my mind is FairPlay – a DRM algorithm imprinted on songs in Apple Music. By removing them, you're basically giving yourself full privilege on songs of your choosing. One particular tool that has the ability to remove the FairPlay DRM on Apple Music songs is the TuneSolo Apple Music Converter. Aside from that, this software also offers the following features.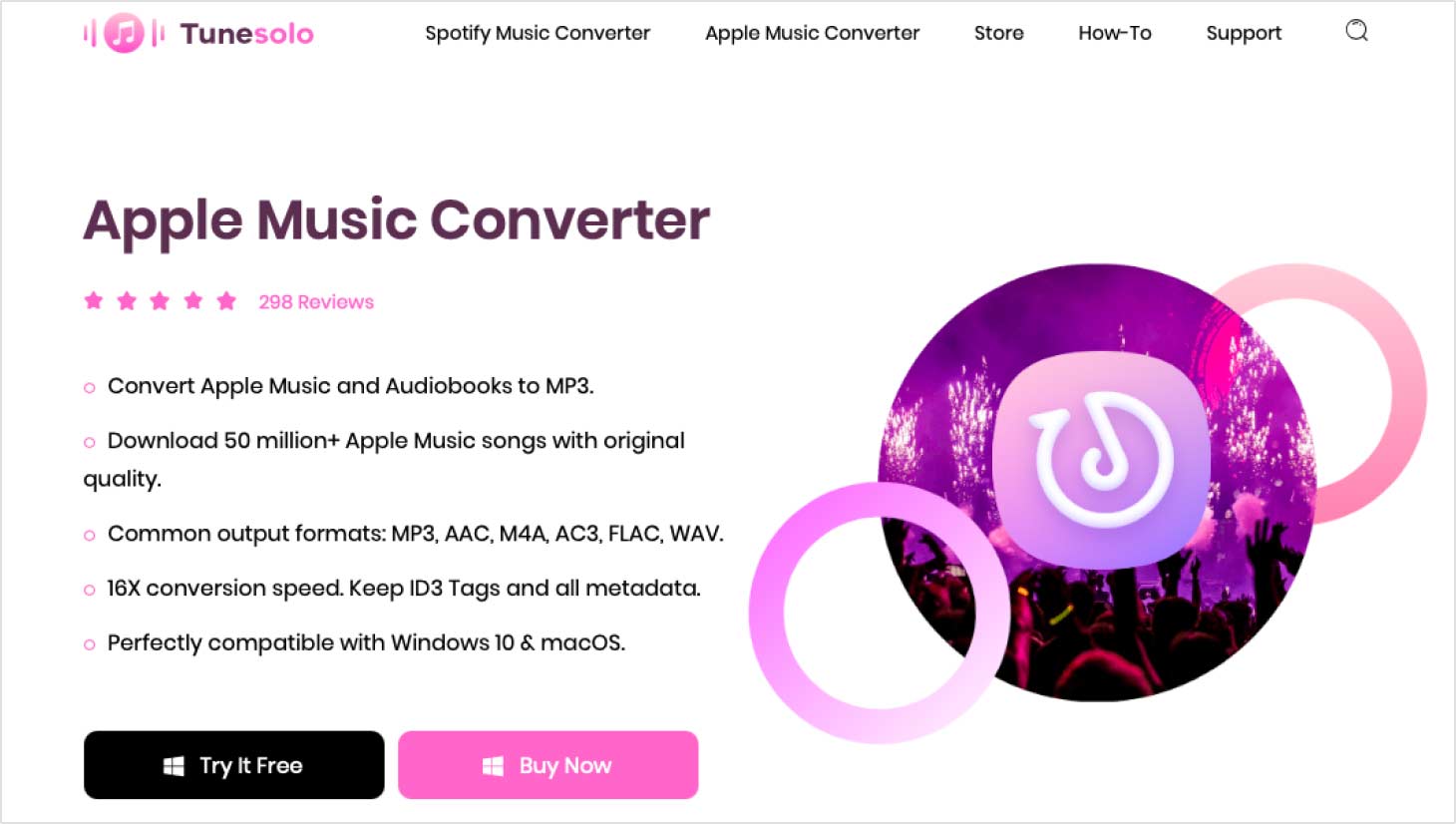 Features:
Offline Playback. Users can listen to downloaded songs on any media player, as long as the format is supported. You can do this on devices such as Android, iOS, Xbox, Zune, PSP, and others
16x Conversion. TuneSolo can convert files at a speed 16 times faster than most converters. It's also possible to convert multiple files at once using TuneSolo, resulting in a faster conversion speed
Supported Formats. TuneSolo supports numerous formats from popular ones like MP4, MP3, FLAC, WAV, to unpopular and protected formats such as M4V, M4B, AAC, and AA. The converted files also inherit the quality of the original file
Unlock Premium Content. It's possible to gain access to features that are only accessible by premium users if you use TuneSolo. One such feature is offline listening, as I have discussed moments ago
Follow the steps below to download Apple Music songs:
Step 1. Choose Songs
Your first task is to ensure that iTunes is installed on your operating system. After doing so, proceed by opening the TuneSolo software. You will then see a list of titles on the main page. Simply select the songs that you want to convert from this list.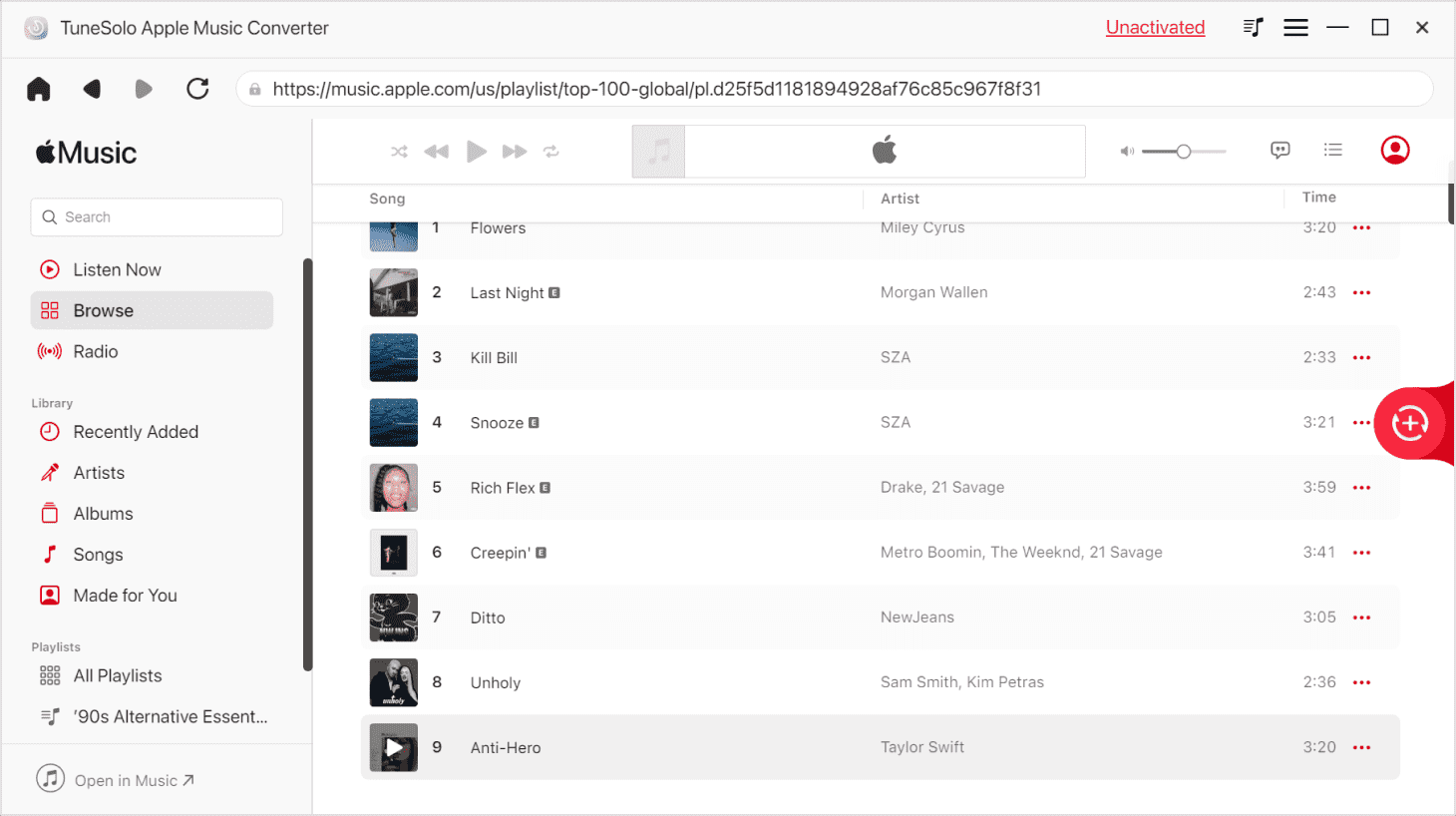 Step 2. Change Settings
Under the list is the Output Settings. In this section, you can change the properties of the final output such as its codec, quality, format, and likes. I recommend choosing MP3 since it is supported by most media players.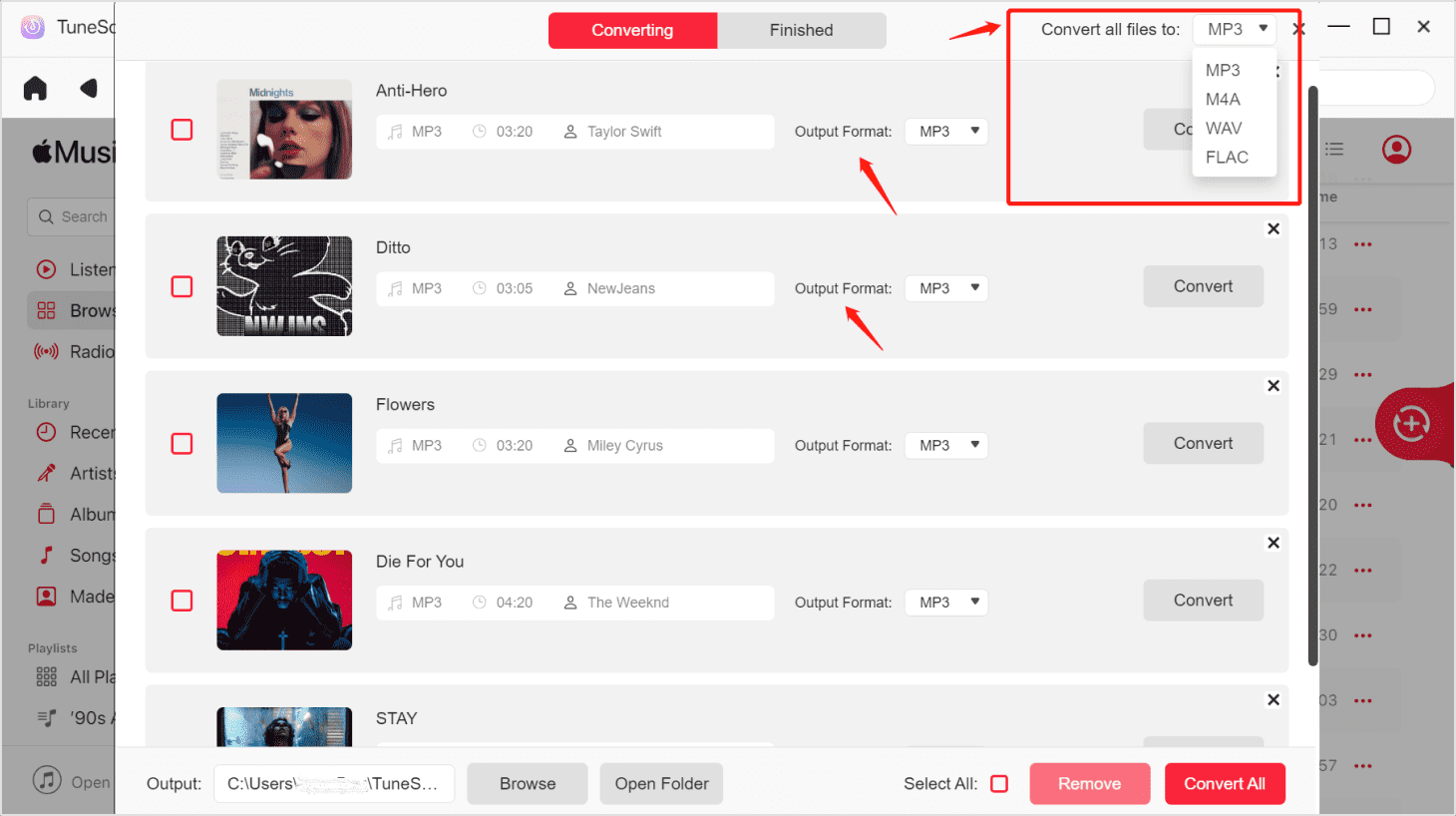 Step 3. Download Songs
Your last step is to click on the Convert button. This will start the conversion process, so all that's left is for you to wait until it's over. You should be able to see the downloaded/converted files on the output folder indicated under the Output Settings section.
Tip: Please make sure that Apple Music/iTunes is closed before opening Apple Music Converter. And during the song conversion, please do not do any operation on Apple Music/iTunes.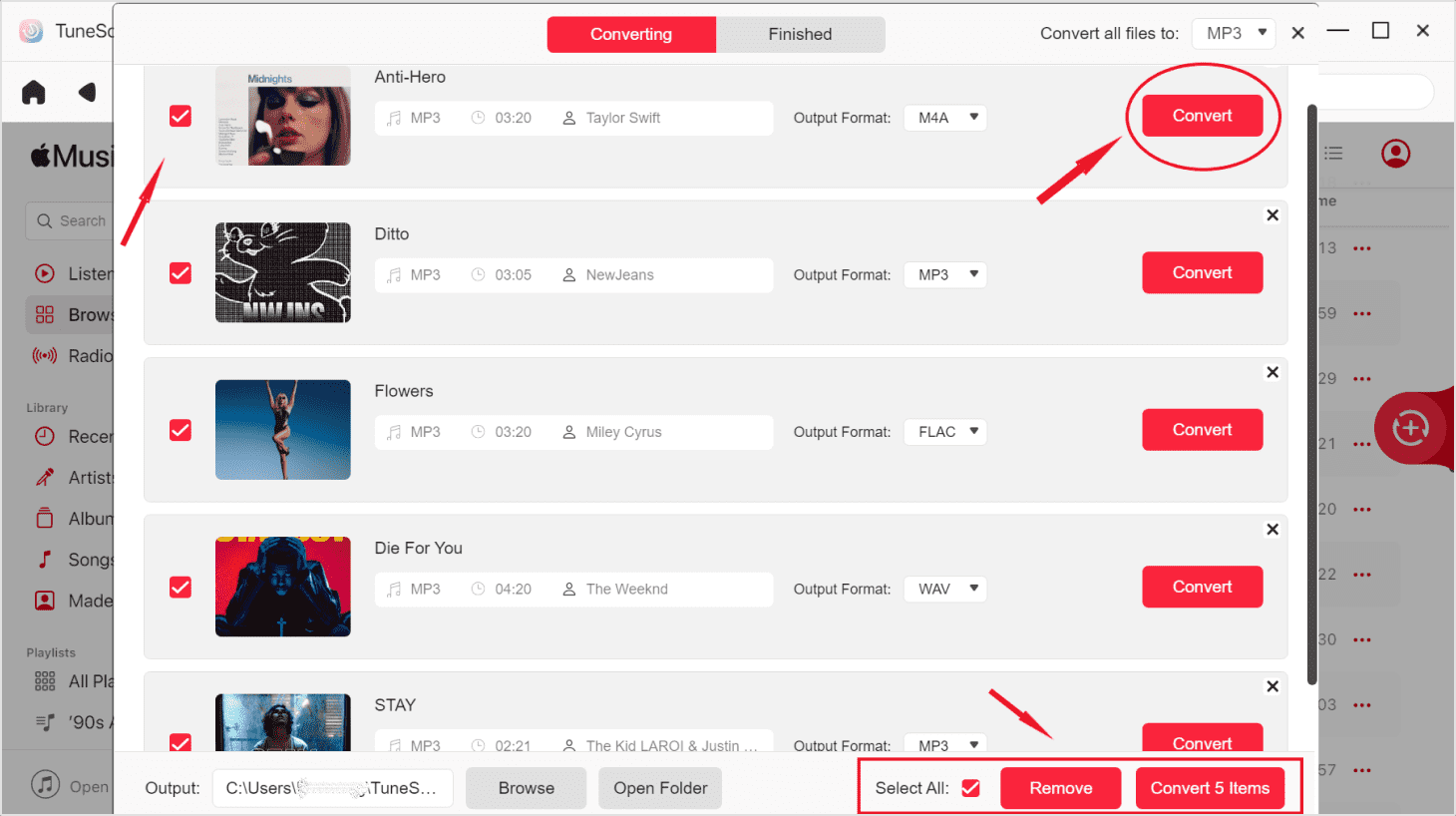 Part 4. Summary
There are numerous ways to use Apple Music. So in essence, the question "How does Apple Music work?" can only be answered by you yourself. You can make full use of it using tools like TuneSolo, but you can also play safe by sticking to its built-in features.
Either way, you will eventually encounter issues that may hinder your music-listening experience. So it's still a good idea to have a basic understanding of the Apple Music platform.