As a music enthusiast, it's natural to compare music-streaming services against each other. And it just so happens that one of the most controversial comparisons is between iTunes and Spotify. After all, both of them are popular in their own rights.
However, most comparisons don't lead to a decisive conclusion. And we're going to change that right here because we're going to do an iTunes vs. Spotify comparison.
So now, let's proceed with the several factors that will decide which is the best music streaming service on the market, iTunes or Spotify.
Article Content Part 1. iTunes VS. Spotify: Which is the Best Music Streaming Service?Part 2. Bonus: Can I play iTunes on Spotify?Part 3. Summary
Part 1. iTunes VS. Spotify: Which is the Best Music Streaming Service?
There are several similarities as well as differences between iTunes and Spotify. So to do an iTunes vs. Spotify comparison., we're going to take a look at five factors that are all crucial when it comes to subscription-based music streaming services. Let's start with what I think is one of the most crucial factors when deciding which is the better service.
No.1: Subscriptions and Price Plans
There's not much to say about the subscription plans and pricing of Spotify and iTunes. They both offer a three-month trial period which normally has a price tag of $9.99 a month. However, this can go as low as $4.99 if you're a student. This applies to both Spotify and iTunes. They also offer a family plan which costs $11.99 a month.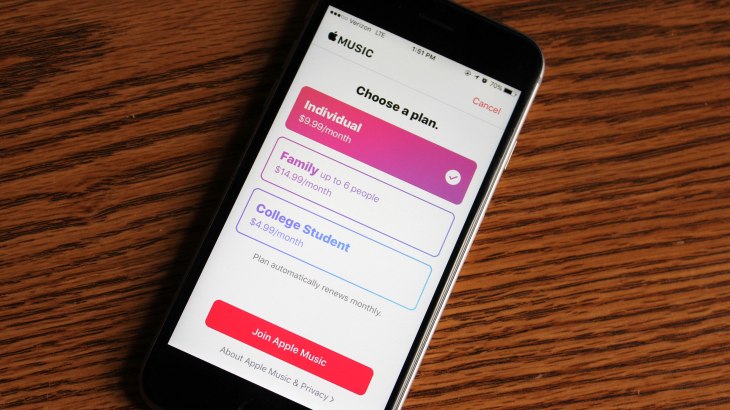 However, Spotify made sure students have more privileges by giving them access to Hulu and Showtime. Spotify also offers a unique subscription plan which is called Premium Duo. This costs $12.99 a month and it will cover the subscription of two accounts, as long as they are registered to the same address. This is perfect for couples who live together.
It's also known that Spotify has a free subscription, but you have to deal with ads constantly. That means even if you don't have money, you can still access Spotify for free. Unfortunately, there are several limitations to the free version, but it's still better than nothing.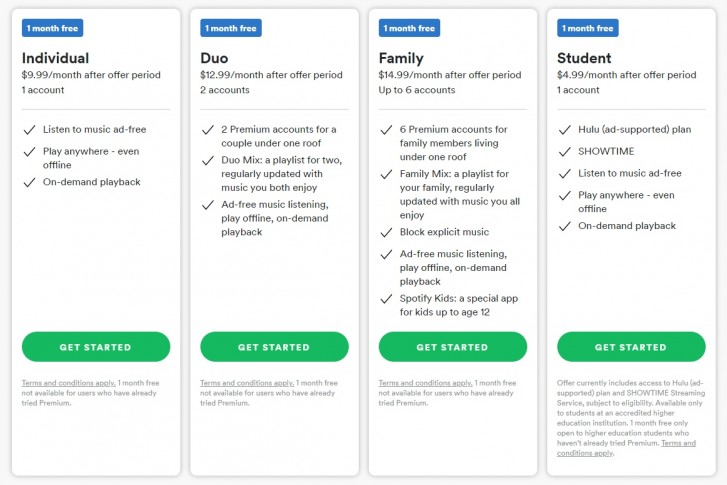 On the other hand, iTunes only allows its users to stream on the Beats radio station. Other than that, you can't do anything else. So for this aspect, Spotify is the clear winner.
No.2: Streaming Quality and Music Library
When it comes to streaming quality, both have a very remarkable quality. While Spotify uses the Ogg Vorbis format, iTunes uses the AAC format.
Moreover, in Spotify, you can choose the bit rate of the audio with a maximum of 320 kbps. This is helpful for saving mobile data if you're on a tight budget. The desktop app allows you to choose from 160 to 320 kbps. You can also access Spotify's web player where you can stream in AAC format at a rate of 128 kbps for free. Premium users get to access 256 kbps of quality.
As for iTunes, you get to stream AAC files with up to 256 kbps of quality. They also provide an equalizer which you can adjust for the same reason as before, to save mobile data. However, personally, I don't think the slight difference in the streaming quality is enough to change your decision as to which to choose between the two.
When it comes to music library, I prefer the library of iTunes. You are provided with recommendations that are tailored to your interests. However, the iTunes library will disappear once the subscription ends, so it's a double-edged sword. So for this aspect, it's a draw.
No.3: Discovery Feature Differences
Although both platforms offer tens of millions of songs to their subscribers, it's not as intimidating as it seems because they also offer discovery features. With it, you can discover music that is tailored to your interests very easily.
Spotify, for example, has a section called Discover Weekly where you can check out new music every week. There's also a section called Daily Mixes. That means you can discover music weekly or daily, depending on how often you want to discover music.
If you want more variety, Spotify also promotes a series called Secret Genius where you're fans are given recommendations constantly. This is available for free users, but there are limitations.
Now when it comes to iTunes, you are prompted to select your favorite artists. That way, they can get a sense of your tastes and that's what they'll use to recommend songs for you. You can discover music by going to the For You section. You can also change your favorite artists in this section if you want to.
Fortunately, iTunes is known to be very good at choosing songs that suit your tastes. Many users can testify to this, and I think you'll enjoy the discovery features of iTunes as well. For this, I don't think there's a clear winner.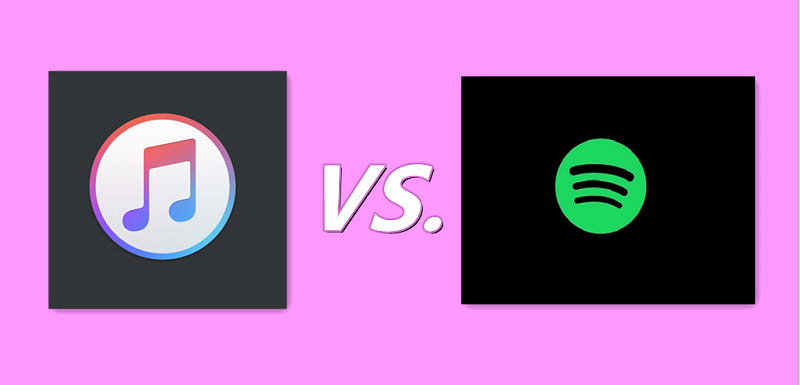 No.4: Availability
Thankfully, both Spotify and iTunes are available on Android and iOS devices. They also have their respective desktop apps for Mac and Windows PC users, so you're not just limited to streaming on your mobile device.
The best thing about Spotify is that they also have this feature called Spotify Connect where you can synchronize your screen to AirPlay speakers and other compatible devices.
Another way to access Spotify is to access it through your browser using the link open.spotify.com. As for iTunes, you can access it using the link music.apple.com.
Both Spotify and iTunes can also be streamed using Bluetooth wireless speakers. iTunes has the Siri voice control while Spotify can make use of Amazon's Alexa as its voice control.
In addition to Siri and Alexa speakers, Spotify and iTunes can also be made available by connecting them to your Xbox or PlayStation. However, objectively speaking, Spotify is available on more devices, so the clear winner for this aspect is Spotify.
No.5: Social Media
The last aspect that we're going to discuss is the social media factor of Spotify and iTunes. Fortunately, both are great at keeping their users up-to-date using social media.
On Spotify, it's possible to see what songs your friends are currently listening to in real-time. This feature is accessible through the desktop app. You can also share codes from Spotify so you can share albums, tracks, and even playlists among your friends. There are several other features that make sharing music easy on Spotify.
This is something that iTunes isn't capable of. After all, you can't share music from iTunes among your friends. However, artists usually use iTunes as a means to share their music with the public.
That's why many users prefer using iTunes so they can interact with their favorite artists in real-time. This is something that you can't do on Spotify. Plus, you can add friends to your contacts list using iTunes, so that's a huge plus. So for this aspect, iTunes takes the cake.
So Which is better Spotify or Apple music?
After comparing these two streaming services, Apple Music is a better option than Spotify Premium simply because of its concrete plans to release high-resolution streaming. However, Spotify still has some major advantages like collaborative playlists, better social features, and more.

Part 2. Bonus: Can I play iTunes on Spotify?
Now that we're on the topic of Spotify, a question should have popped up in your mind, can you play iTunes on Spotify? Because if so, then you wouldn't do an iTunes vs. Spotify comparison, will you? Fortunately, it is possible with the help of a powerful tool.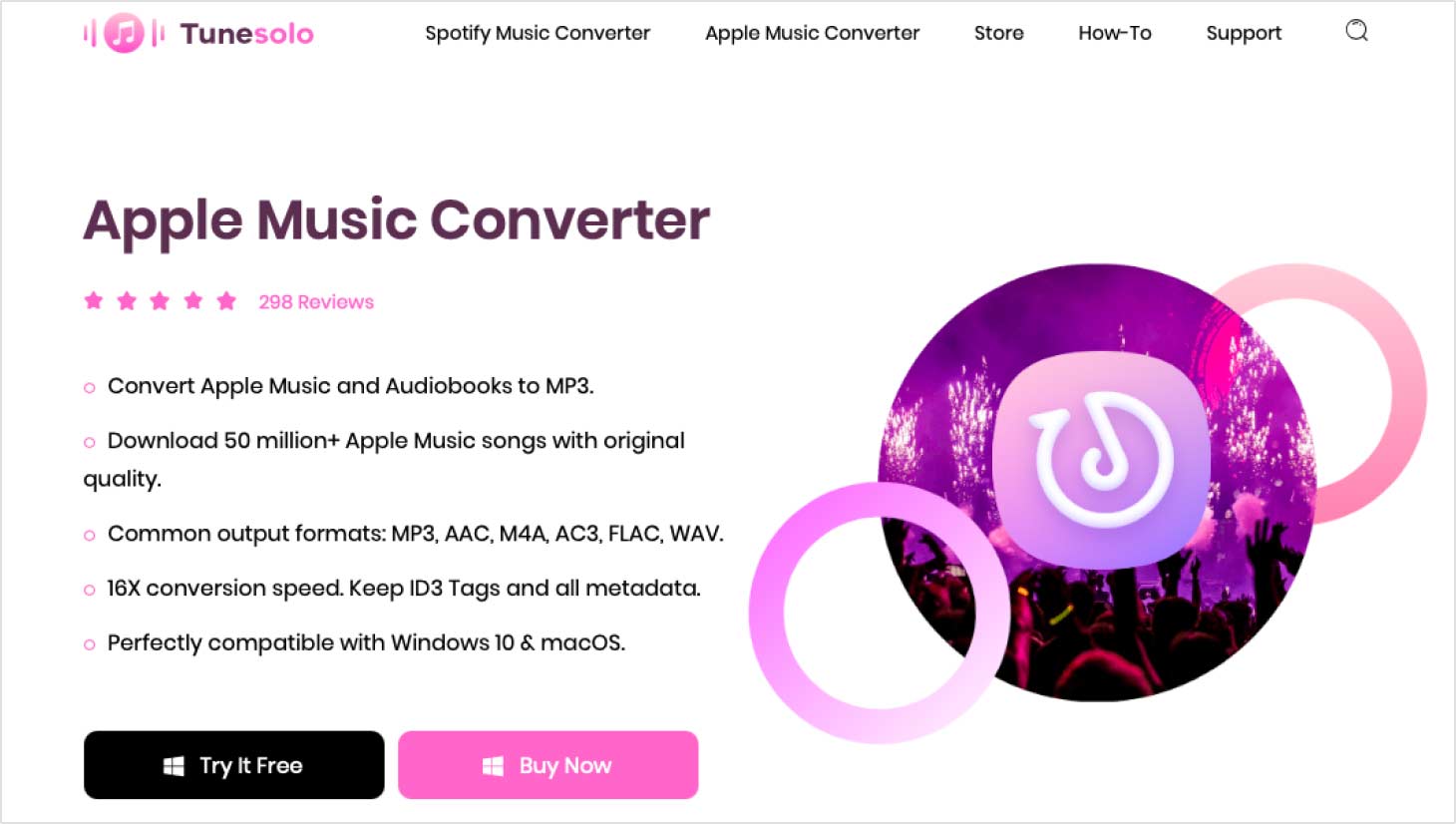 TuneSolo Apple Music Converter is an application with the ability to convert and download files from iTunes. And since you can upload songs into Spotify, it would be possible to download from iTunes and upload them into Spotify.
Main Feature:
DRM Removal. The main issue why you won't be able to play iTunes on Spotify easily is because of the DRM protection. Fortunately, it's possible to remove the DRM protection using this software. Once the DRM protection is removed, you can do whatever you please with the songs.
Other Features:
Offline Listening. You can also play the downloaded songs without the internet
Faster Conversion. It's also worth noting that TuneSolo has a speed 16 times faster than common converters. You can also convert multiple files at the same time
Supported Formats. TuneSolo supports numerous formats including M4V, M4B, WAV, MP3, MP4, AAX, and many more
Without further ado, let's proceed with the steps to use this software:
Step 1. Select iTunes Files
Before anything else, head to your applications list and check if iTunes is there. If it is, continue by opening the converter. You should see a list where you will select the iTunes files that you want to download.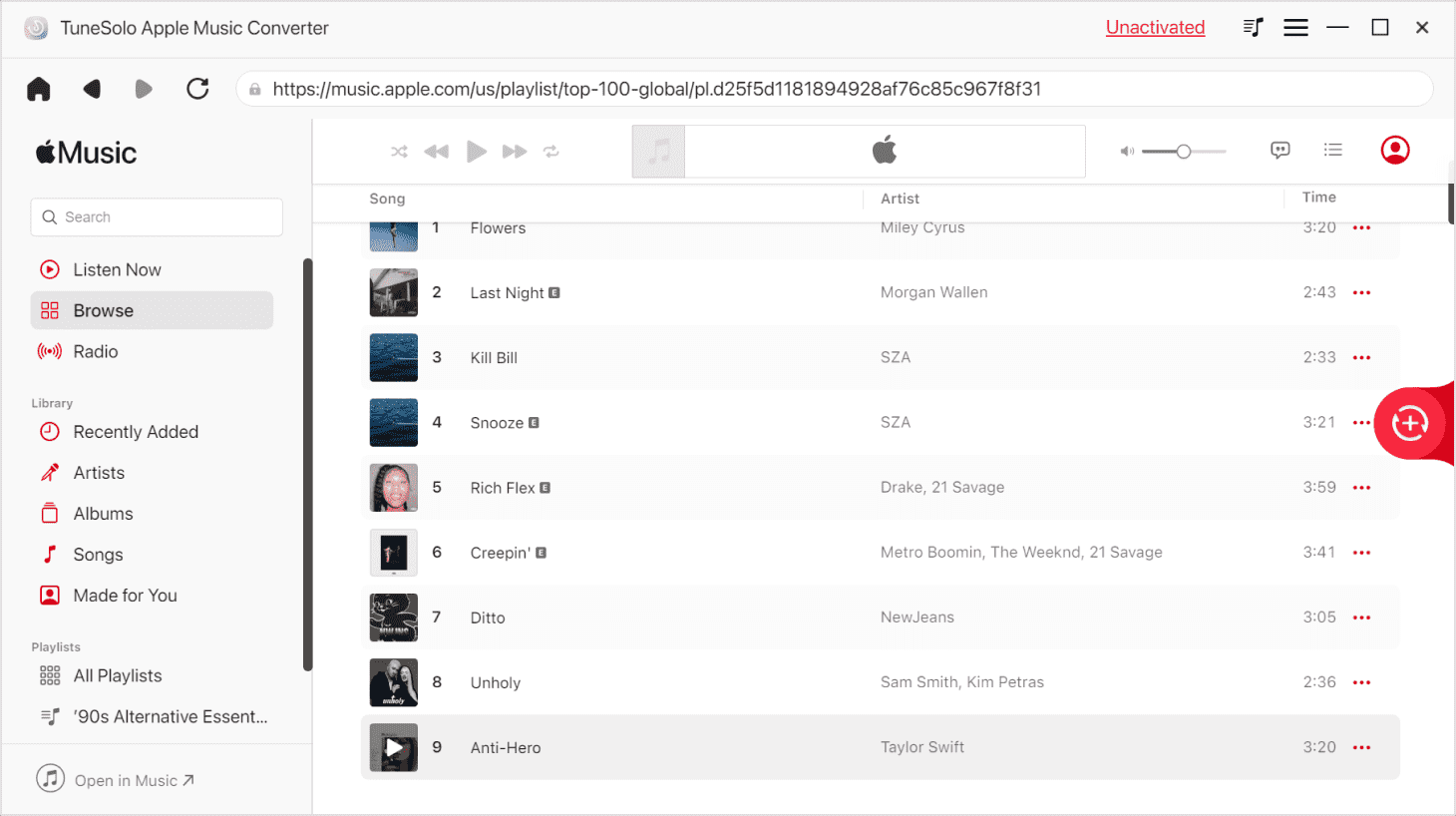 Step 2. Change Settings
Below the list, the Output Settings section can be found. You can change the Format, Quality, Codec, and other audio properties in this section.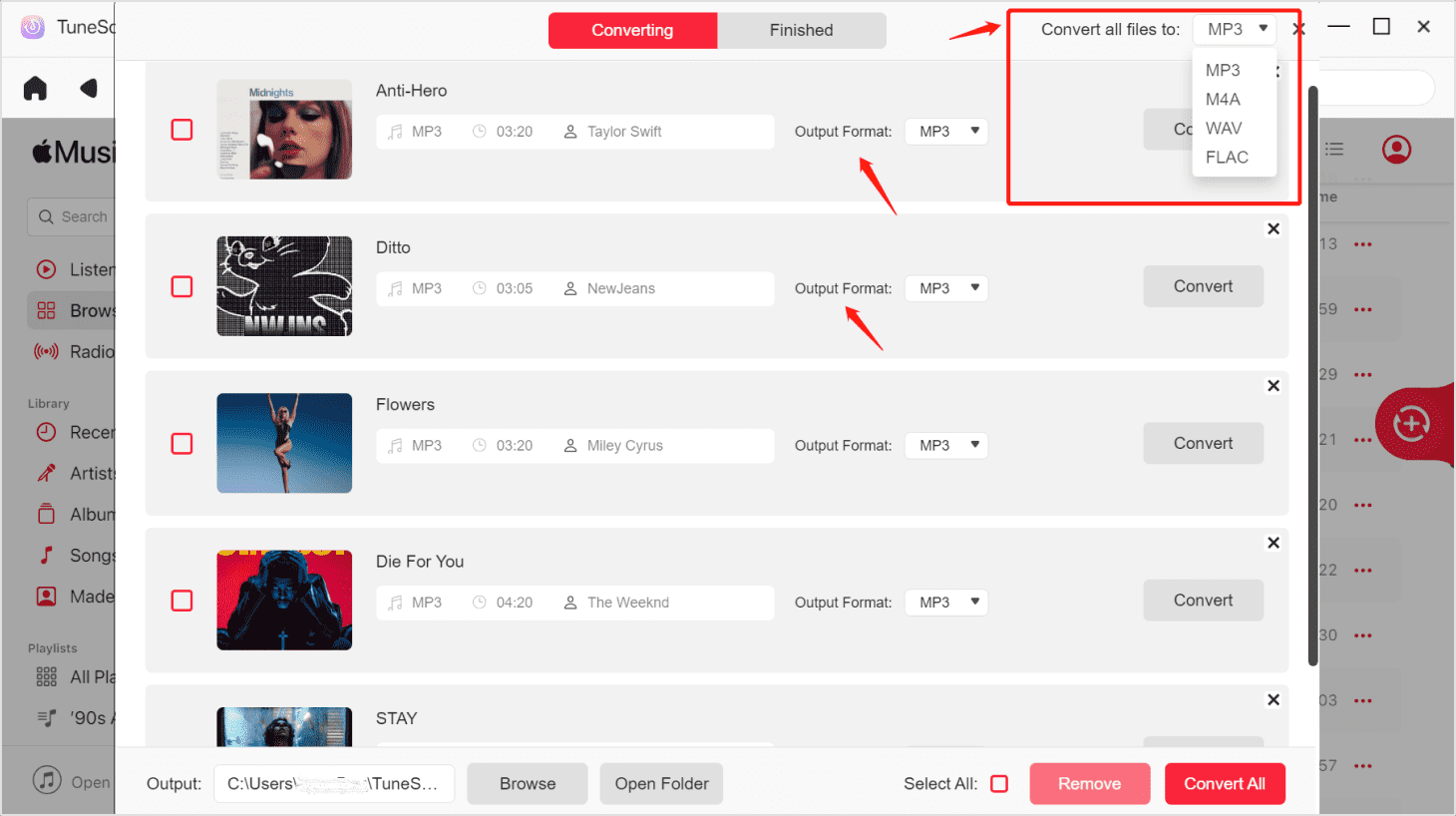 Step 3. Convert iTunes Files
Once you've changed the settings, click the Convert button. This will start the download and conversion process and all you have to do is to wait.
Tip: Please make sure that Apple Music/iTunes is closed before opening Apple Music Converter. And during the song conversion, please do not do any operation on Apple Music/iTunes.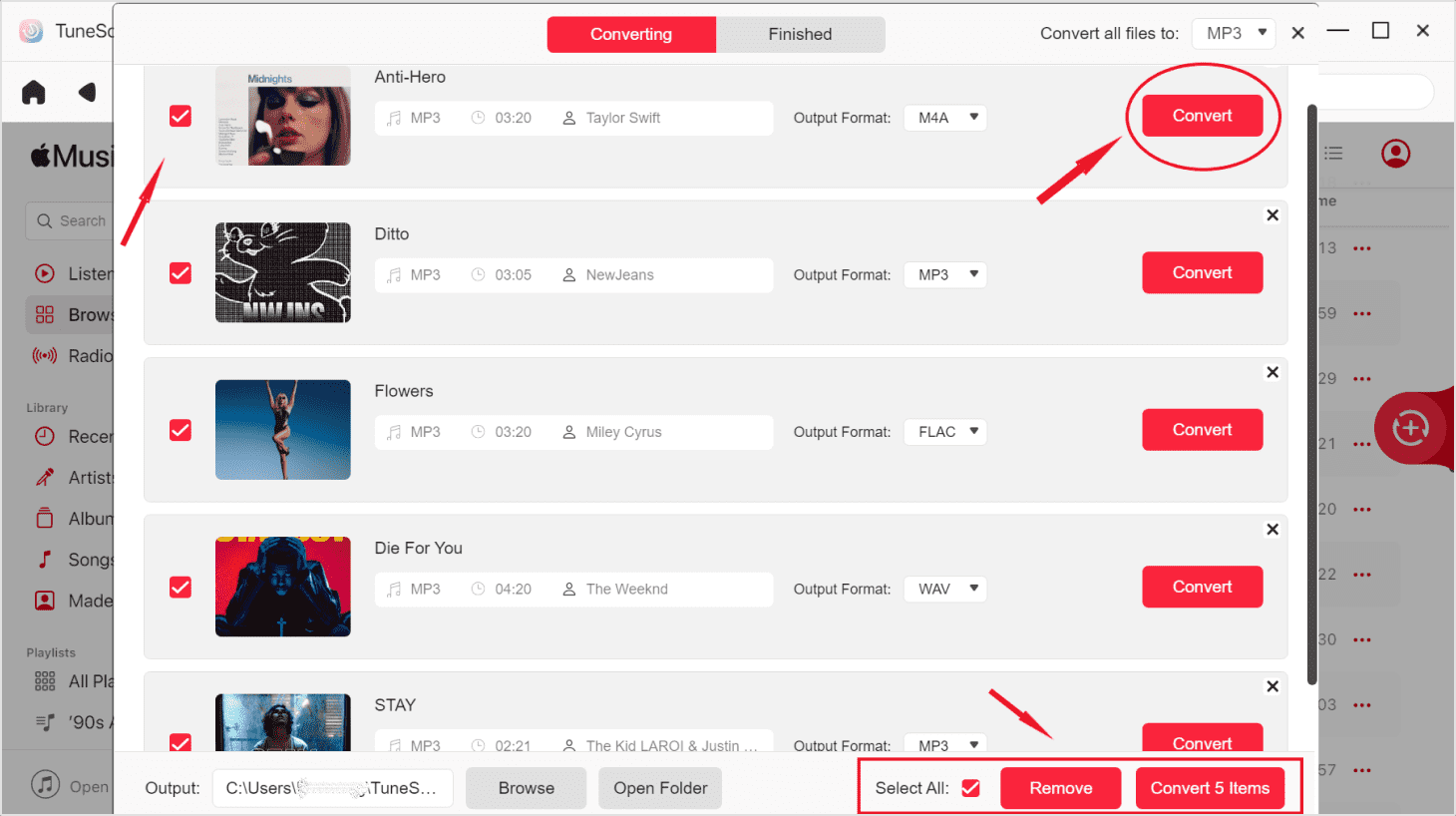 Part 3. Summary
iTunes and Spotify are often compared against each other. It's no wonder, considering how popular these two music-streaming services are. But it's still unclear which of these two are better, and that's why we have this iTunes vs. Spotify 2020 comparison.
With this guide, you should be able to have a better understanding of iTunes and Spotify. And hopefully, after reading this, you can choose between the two of these platforms.