Recently, Apple Music has finally decided to develop an app for Android users. Although it seems a bit unrealistic owing to how Apple interacts with Android, it is certainly a fact. However, it doesn't seem to be fully compatible as many users are complaining about it.
As an Android Tablet, you'll naturally want to know more about this subject. Unfortunately, only a few tablet users tend to use their devices to listen to music, but you don't have to worry.
This article will answer your questions about this subject and point you to several ways on how you can play Apple Music on Android Tablet. Let's start by finding out more about this topic.
Article Content Part 1. Is Apple Music Good on Android Device?Part 2. How to Play Apple Music on Android Tablet?Part 3. Detailed Guide to Transfer Apple Music to Android TabletPart 4. Summary
Part 1. Is Apple Music Good on Android Device?
So you now know that the Apple Music app is available on Android. But does this change anything? Should you try out Apple Music and hold on to your default media player in the meantime? And most importantly, is Apple Music good on Android devices?
You're probably asking these questions right now, and lucky for you, this section will answer most of them. Let's start by introducing Apple Music
Apple Music: Introduction
Apple Music was launched in 2005 to 100 different countries. They started by giving out new users a three-month trial subscription. This led to a massive increase in its user base.
Now, they're currently the music-streaming service that has the highest number of subscribers. Now that's impressive, but that doesn't tell us anyway about the Apple Music app, does it?
Before you join
Before anything else, there are requirements you need to fulfill before you can use get the Apple Music download. Check them out below:
You need an Android device with Android 5.0 or later
You need to have the Apple Music app, obviously
You need to have an Apple ID
Once you fulfill these three requirements, it should be quite easy to use Apple Music now. But should you really do it? Below we discuss the things that are quite enjoyable about Apple Music.

Apple Music Android issues
Library
The Apple Music catalog consists of 50 million songs. That means you can easily find any song that you want to find as long as you browse Apple Music.
For You
The For You section makes sure you are provided with recommendations that suit your music tastes. You are also provided with recommendations according to what your friend's songs are.
Browse/Search
If you want to look for music, you can easily do so by going to Browse. You may also head to Search to directly search for a term and find the song you're looking for.
This app is quite great, so I highly suggest you play Apple Music on Android Tablet. But as expected, you'll eventually encounter Apple Music Android issues along the way.
Part 2. How to Play Apple Music on Android Tablet?
There are many Apple Music Android issues, especially since Apple and Android are simply incompatible. However, there are also many ways to play Apple Music on Android Tablet, one of which is to download the Apple Music files for offline listening, and this can be done with a program.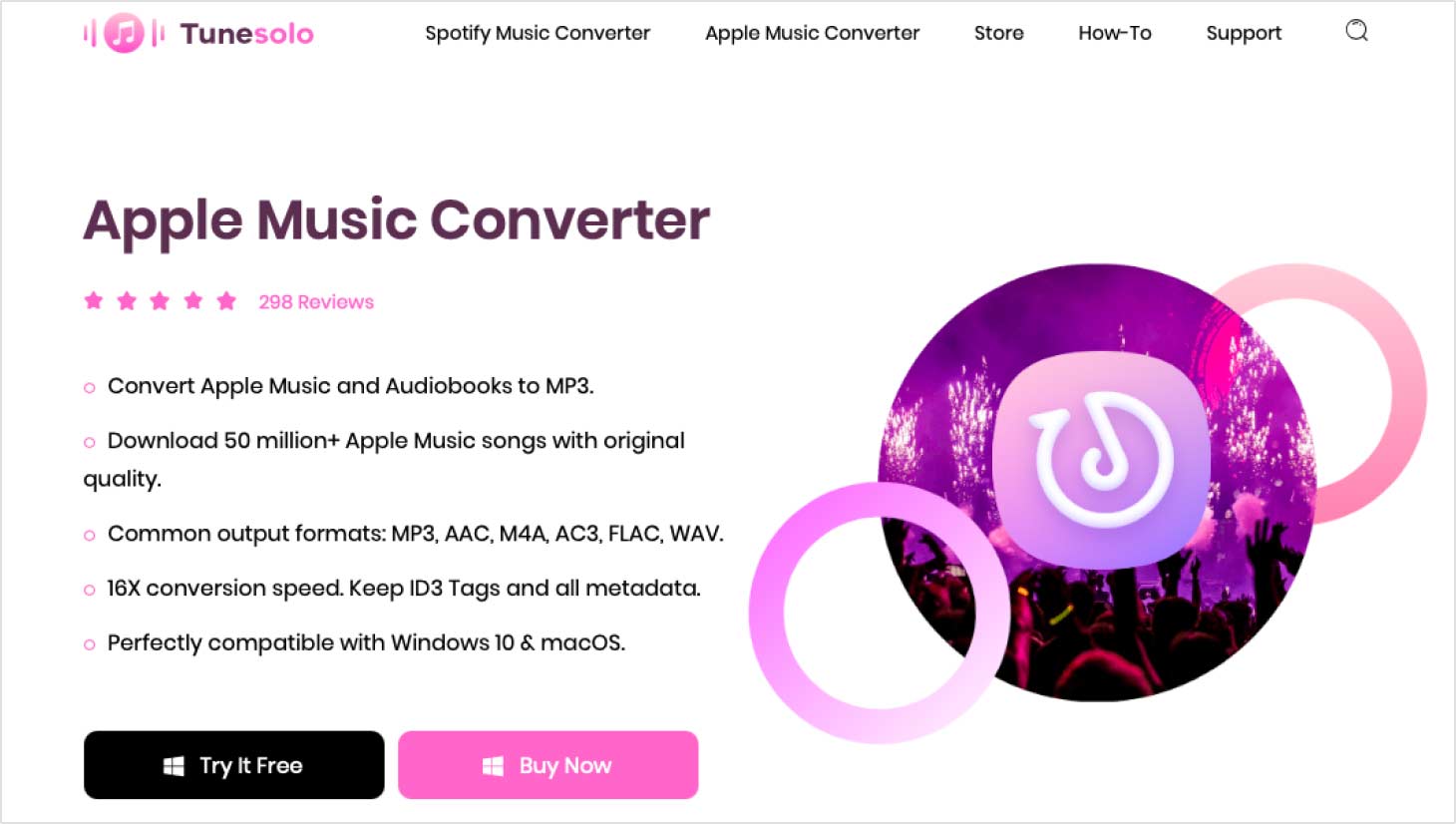 TuneSolo Apple Music Converter is a specialized program that can convert files from iTunes. This includes podcasts, audiobooks, and of course, Apple Music. However, there's more to this tool than that. Below is a list of its key features:
DRM Removal. Users are not given permission to modify the songs found on Apple Music mainly because of DRM. You can, however, remove DRM by downloading and converting the songs through TuneSolo.
Offline Listening. Every file that comes out of TuneSolo will be available to you permanently. You can also listen to them offline without having to connect to the internet.
Fast Conversion. Another great thing about TuneSolo is that it's 16 times faster than most of the converters on the market. It can also convert multiple files at the same time.
Supported Formats. TuneSolo supports many formats, from popular ones like MP3, AAC, FLAC, WAV, etc. to protected formats such as M4V, M4B, AA, etc.
Full Compatibility. In case you're wondering, this software can run on Mac and Windows PC without facing any Apple Music Android issues.
Unlock Premium Content. TuneSolo can be used to unlock content that is otherwise exclusive to paid subscriptions. This includes Amazon audiobooks, Apple Music, and more.
Part 3. Detailed Guide to Transfer Apple Music to Android Tablet
After having a look at the numerous features of this software, it should be quite apparent that it's very suitable for the Apple Music app.
Now let's discuss the steps to play Apple Music on Android Tablet:

Select Apple Music Songs
Configure Output
Download/Convert Apple Music Songs
Play Apple Music on Android Tablet
Of course, we have the details of the succeeding paragraphs.
Step 1. Select Apple Music Songs
The first step is of course to install TuneSolo. Make sure iTunes is installed as well. Now open the converter on your computer. On the main page, the first thing you'll see is a list of titles. These are songs that are eligible for Apple Music download. What you need to do is click their boxes in order to select them.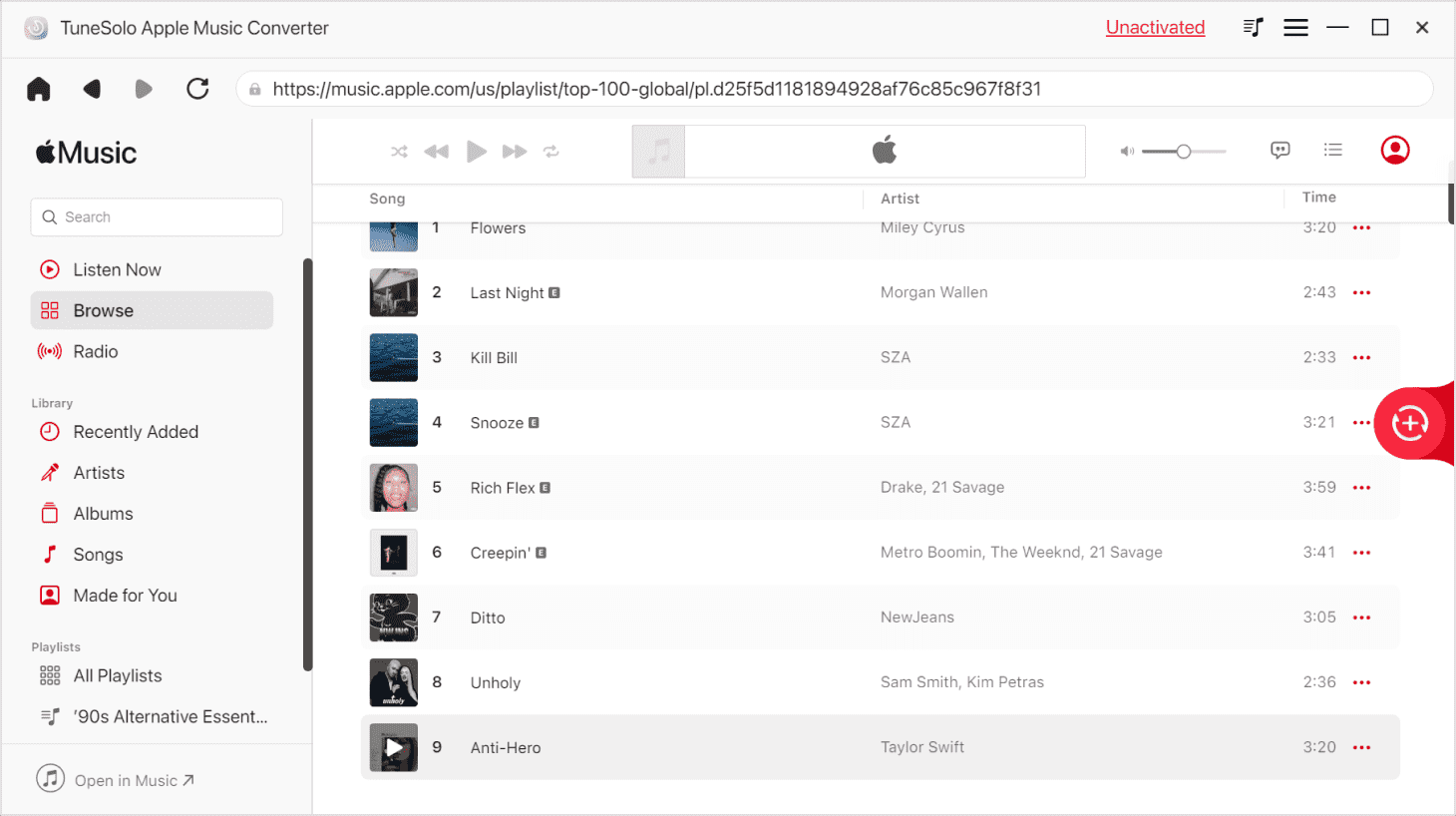 Step 2. Configure Output
After you have selected all the necessary songs, your next step is to go to the bottom of the software. Here you will see multiple menus. Using these menus, you can change the Format, Codec, Quality, and other properties that the Output file will have in the end. You can change it in any way you like.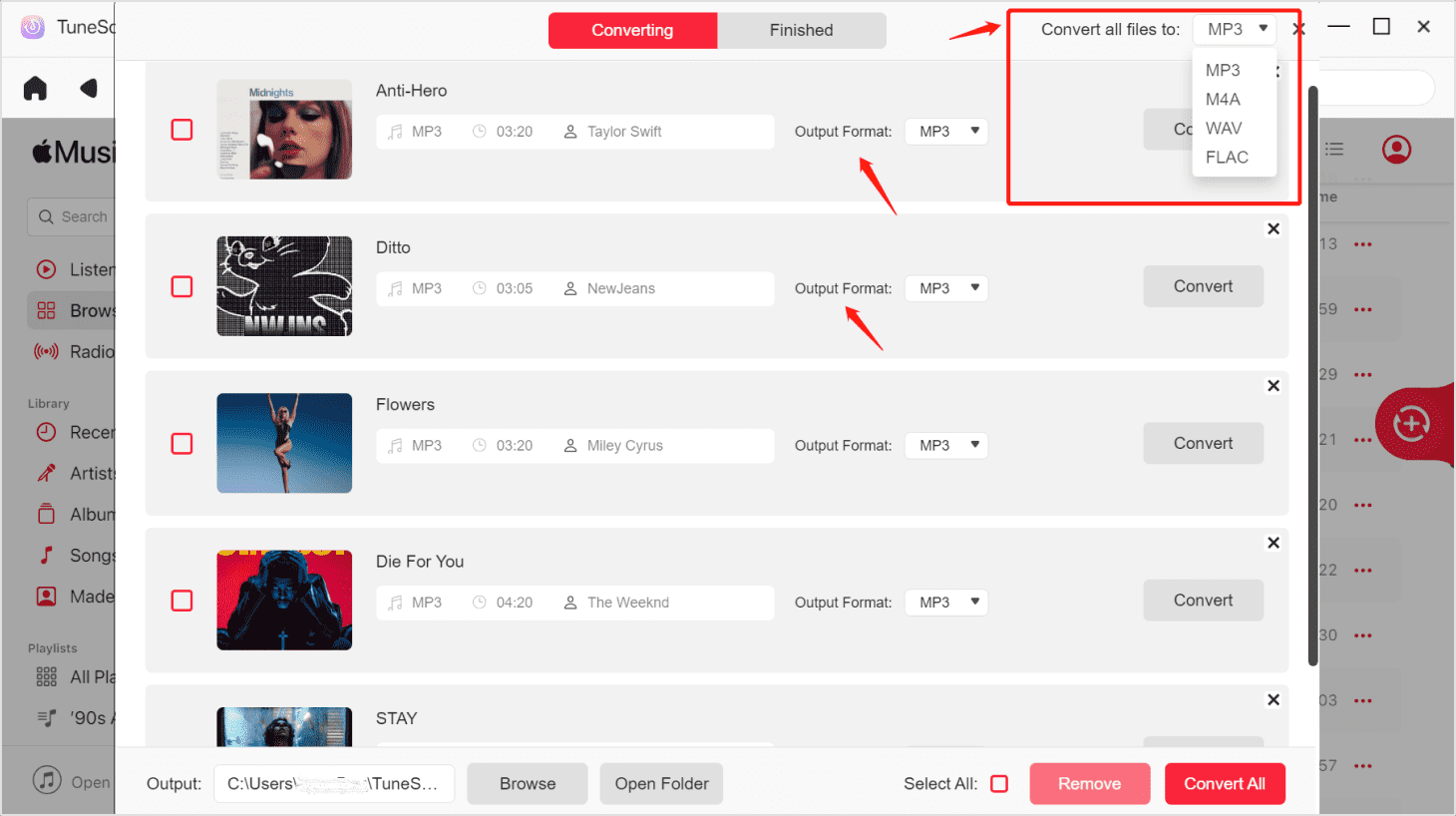 Step 3. Download/Convert Apple Music Songs
After selecting the files and changing the settings, click on Convert. It will take a while but eventually, you'll see the file inside the Output Folder indicated in the Output Settings.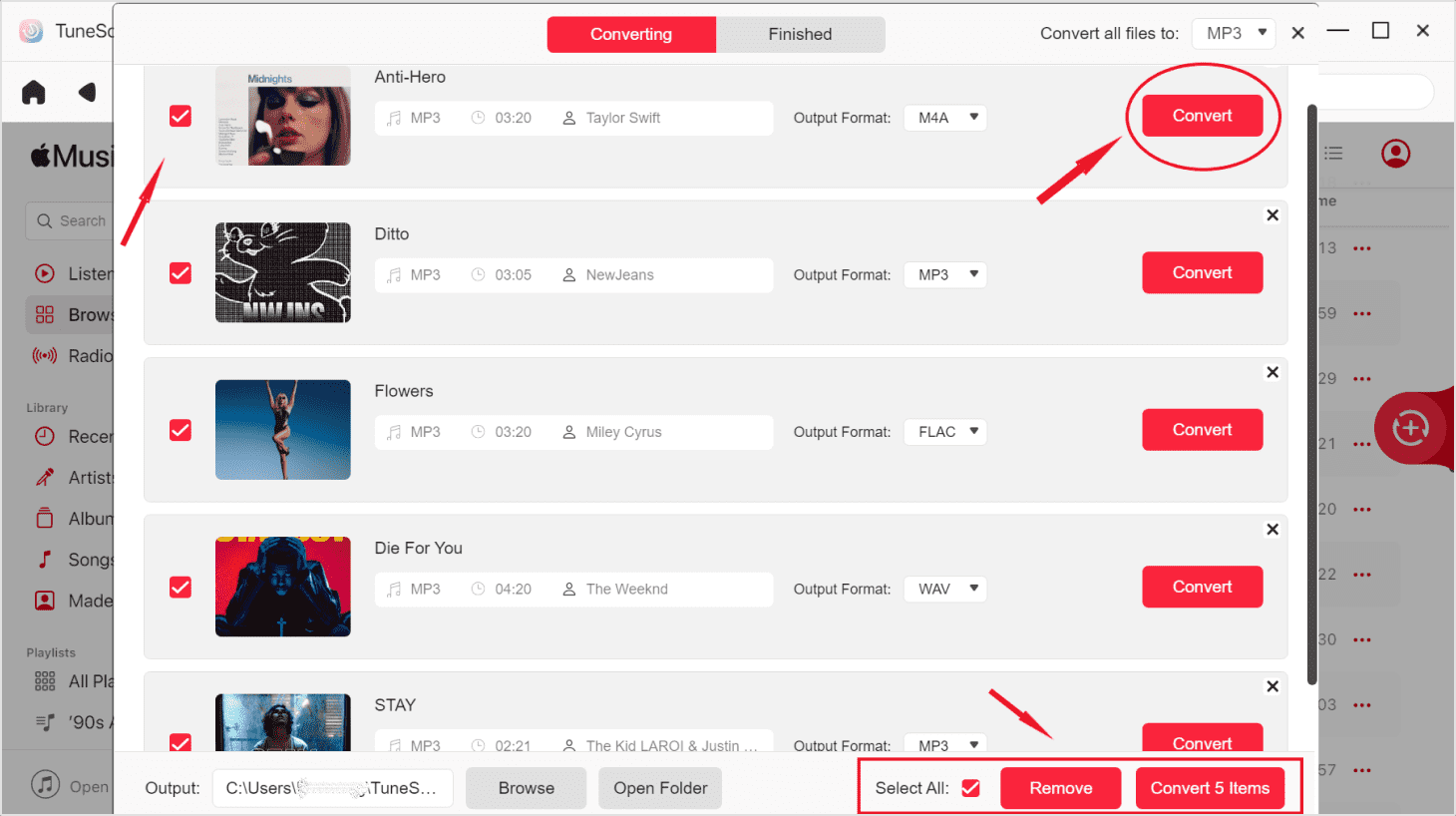 Step 4. Play Apple Music on Android Tablet
After the conversion, connect your Android Tablet to the computer using a USB cable. Next, head to the Output Folder and locate your files. Now drag the files outside of this folder and drop them into your Android Tablet's internal storage.
Tip: Please make sure that Apple Music/iTunes is closed before opening Apple Music Converter. And during the song conversion, please do not do any operation on Apple Music/iTunes.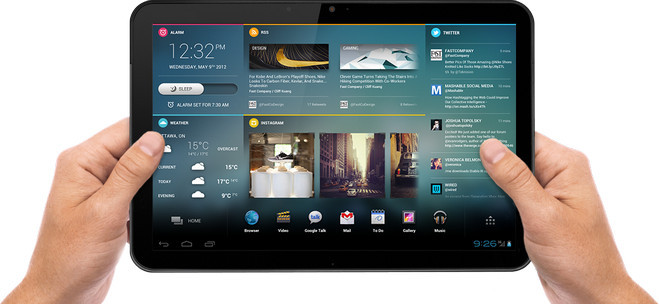 Part 4. Summary
Although Apple Music was meant to be a place to get music, they have too many restrictions. Sure, you can get music for free, but you can't transfer them to other devices. There are many other things that you can't do with Apple Music.
Anyway, you should now have unlimited access to Apple Music using this method. However, you should still take it into moderation so you won't come across any problems.