Well, it is definitely undeniable that people would always want free products and services as long as available and accessible. If you are thinking if music streaming platforms like Apple Music is offering such, the answer is "of course!". We will be learning more about the Unidays Apple Music in this blog post as we tackle some points under the three main parts of this article.
Taking up your college degree is surely tiring. And, as students, we bet you are also using music as one way to relieve all the stress you are experiencing while attending school. Music is a good company during all-night study sessions, school parties and events, and more, right? If the budget is one of your issues to stream all Apple Music favorites, the application has an Apple Music discount that is being offered! Actually, that is not really a discount since you can access all playlists you love for free for 6 months!
Student discount in Apple Music is definitely achievable! If you are wondering what more you can get out of your Apple Music subscription or what Apple Music plans you can enjoy including the Apple Music student 6 months free trial version mentioned, you will be able to get all the information you need here. Well, this also means that using Apple Music as your music platform is a good idea!
If the above seemed to be interesting to you, and you want to find out more about this Unidays Apple Music and how you can enjoy this feature, dive in as we are about to begin the discussion!
Article Content Part 1. Does Apple Music Have Student Discount?Part 2. How Do I Get Student Discount on Apple Music?Part 3. Bonus: Download Apple Music without Unidays Apple Music Student DiscountPart 4. The Summary
Part 1. Does Apple Music Have Student Discount?
Before, people are used to buying CDs, music recording albums, and even MP3s, in order to archive the songs that they love. Luckily, there are several improvements that were introduced to the public in every aspect including music streaming.
With those improvements, convenience and efficiency have been promoted giving people access to songs via online platforms and applications like Good Play Music, Spotify Music, and of course Apple Music. By paying just a small amount of money, you can enjoy listening to those tracks you love anytime you want to!
Since our main topic here is about the Unidays Apple Music, the music streaming service that would be in this discussion would be Apple Music.

Apple Music is one of the best, and everyone will surely agree with that. With those Apple Music plans that its subscribers can enjoy; several perks were made available. By just paying the required Apple Music subscription fee on a consistent basis, users can get to experience the benefits that are being offered by the application – music downloading, offline streaming, unlimited song shuffling, and more.
What is even better is that there is this student discount in Apple Music that a student can avail of once requirements are verified to be met. There are actually two ways to enjoy the student discount in Apple Music (the one that you can get via iTunes or via the Unidays Apple Music partnership).
You might be confused with the free individual plan (one of the Apple Music plans) that can last up to three months (and upon expiration, a need to pay 9.99 USD monthly would be required) and this student discount in Apple Music that you can enjoy for six months. Well, the difference between the two is pretty simple.
The student discount in Apple Music only works for verified students. Upon completing the free trial period of six months, the fee would be down to 4.99 USD for four years! And, you are not required to use this feature for consecutive years, which means that you can skip some months or years if you want to!
You would be knowing more about this free plan for students (who are qualified and what procedure you must do) as you continue reading this article beginning the second part of this article.
Part 2. How Do I Get Student Discount on Apple Music?
In this second part of the article, you would know if you are qualified to enjoy the student discount in Apple Music and the steps you need to accomplish to have this accessed.
Who Are Qualified to Get the Unidays Apple Music?
If you would like to enjoy the Unidays Apple Music and do the Unidays verification procedure, you would need to have these criteria met:
You should be an active student by the time you avail or while using this plan.
You are in the midst of getting a graduate or your bachelor's degree. This only means that you should be at least 16 years of age.
You should have an active student email (.edu) or a valid identification card that you can show as evidence that you are currently studying.
There is also a need to have a verified payment method or platform that is linked to your Apple Music account. This is what you will use to pay for the plan after enjoying the free trial period. A credit card, a debit card, or a PayPal account would work.
Added to the above notes, you should also remember that Unidays Apple Music is not allowing the parents to do the signup process for their children. The students should do the process on their own (of course, upon meeting the requirements and criteria set).
Ways to Enjoy Free Apple Music Plans
As initially stated, you can either enjoy the free Apple Music plan by using either the iTunes application or utilizing the Unidays Apple Music partnership. We will first discuss how you can do it via iTunes.
Enjoy The Apple Music Discount Via iTunes
There would be no issues if you are using the iTunes app on desktop or laptop (Mac or Windows PC) since iTunes is supported by them. Since you will be doing the signup process, doing it on a laptop or PC is recommended. You can also have this done on an iOS or Android device if you wish to (but doing it on a PC would be a lot easier).
Here are the steps that you need to do.
Step #1. Open the iTunes app on your PC. In the top-left area, using the dropdown option, choose "Music".
Step #2. Hover to the "For You" tab and hit the "Choose Your Plan" option.
Step #3. You would need to verify your eligibility. Upon doing this, you will be directed to the official website of the Unidays Apple Music partnership.
Step #4. By making sure that you met all the criteria, you will be required to enter your email address and the university you are attending. Enter all the details needed.
Step #5. If in case you already have a Unidays account, you can click the "Already verified with UNiDAYS?" option. You would need to enter your email address and password to have your account finally authenticated.
After completing the above five steps, you will be directed back to the iTunes app and you can finally enjoy the free trial period that is being offered to students. If you think this method won't work for you, you have another option – that is, to do the whole signup process via the Unidays website directly.
Signup Via The Unidays Website Directly
If the first method did not work, then maybe, you can do this second method as an alternative especially if you already have your own Unidays account.
Here are the steps that you need to do to proceed with the Unidays signup process.
Step #1. Head to the Unidays website – myunidays.com
Step #2. Click the "Join Now" button.
Step #3. You will be asked to input your email and password and verify your information before clicking the "Continue" button.
Step #4. Under the deals being offered, look for Apple and select student membership.
Step #5. Now, tick the "Get Now" menu, redeem the code, and have this copied to finally launch the website.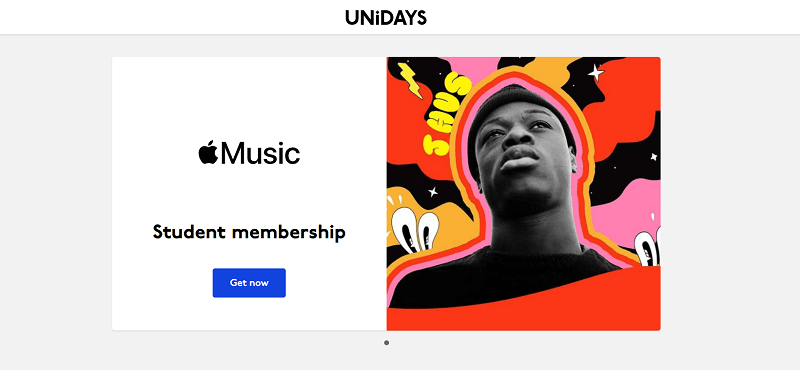 To finally finish, you need to follow all the instructions you will see on the site of Apple. If you are encountering this "Apple Music verification not working" issue, you have the option to ask for customer support to do the verification manually.
But what if any of the above methods are not working? Or, you still do not want to pay even after the six months free trial period? Is there any other way you can enjoy all those Apple Music favorites? We got another option for you! Check that out in the third part of this article.
Part 3. Bonus: Download Apple Music without Unidays Apple Music Student Discount
If you have faced this "Apple Music verification not working" issue or you are just too lazy to check the requirements needed and the procedures to continue, you have an option to actually enjoy all the Apple Music songs you love without requiring any fee! Compared to the free plans that you would require you to pay a certain amount after six months, by using this tool, the TuneSolo Apple Music Converter, you don't need to pay a monthly fee plus you can download and save the songs forever on your PC!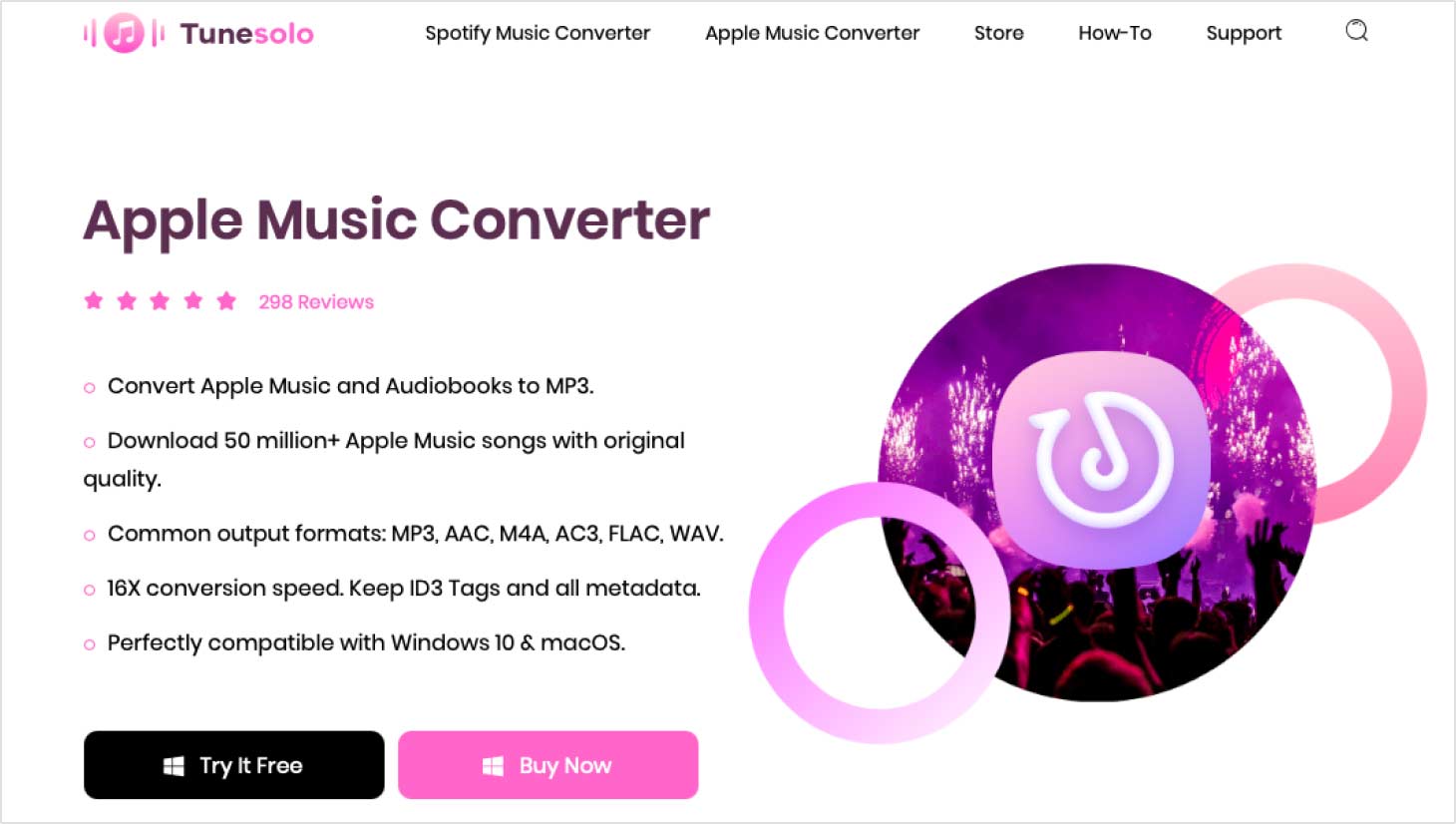 Why is this TuneSolo Apple Music Converter a good tool to use if you want to download Apple Music tracks without the Unidays Apple Music student discount?
The tool is capable of removing the DRM protection of any Apple Music song as well as audiobook files to enable the sharing, downloading, and transferring of files from one device to another.
There are several output formats that the users can utilize.
Also, the application can do the conversion of a number of files one-time. Thus, giving the users the benefit of efficiency in case numerous files are needed to be processed.
The interface of this TuneSolo Apple Music Converter is also simple and is easy to use.
This is supported by both Windows and Mac computers and the things you need to complete prior to the installation process are only a few and easy.
The quality of the resulting files is great and the time it will take to convert and download the converted files is too short!
Plus, you can do the conversion process even if you are a beginner. Why? Because the procedure is too easy!
You just need to take note that as you use this TuneSolo Apple Music Converter, the Apple Music and iTunes app should be kept closed. Once checked, then you can proceed with the below steps that you must perform to successfully finish the conversion process.
Complete the needed installation requirements and open the app.
Upload the Apple Music tracks and select MP3 as the output format.
Utilize the modification advantage before converting the files.
If you are wondering how to do the above three, we've got the details here as well.
Step #1. Complete The Needed Installation Requirements and Open The App
You can check all the things you need to complete to proceed with the installation process on TuneSolo Apple Music Converter's website. Once those are accomplished, then you can have the app installed on your PC and finally launched.
Step #2. Upload the Apple Music Tracks and Select MP3 as the Output Format
Now, you can utilize the "Add File" button to upload the Apple Music songs you want to convert or simply drag and drop the files to upload. After doing so, use the dropdown arrow to choose MP3 as the output format or to select any format you want to use.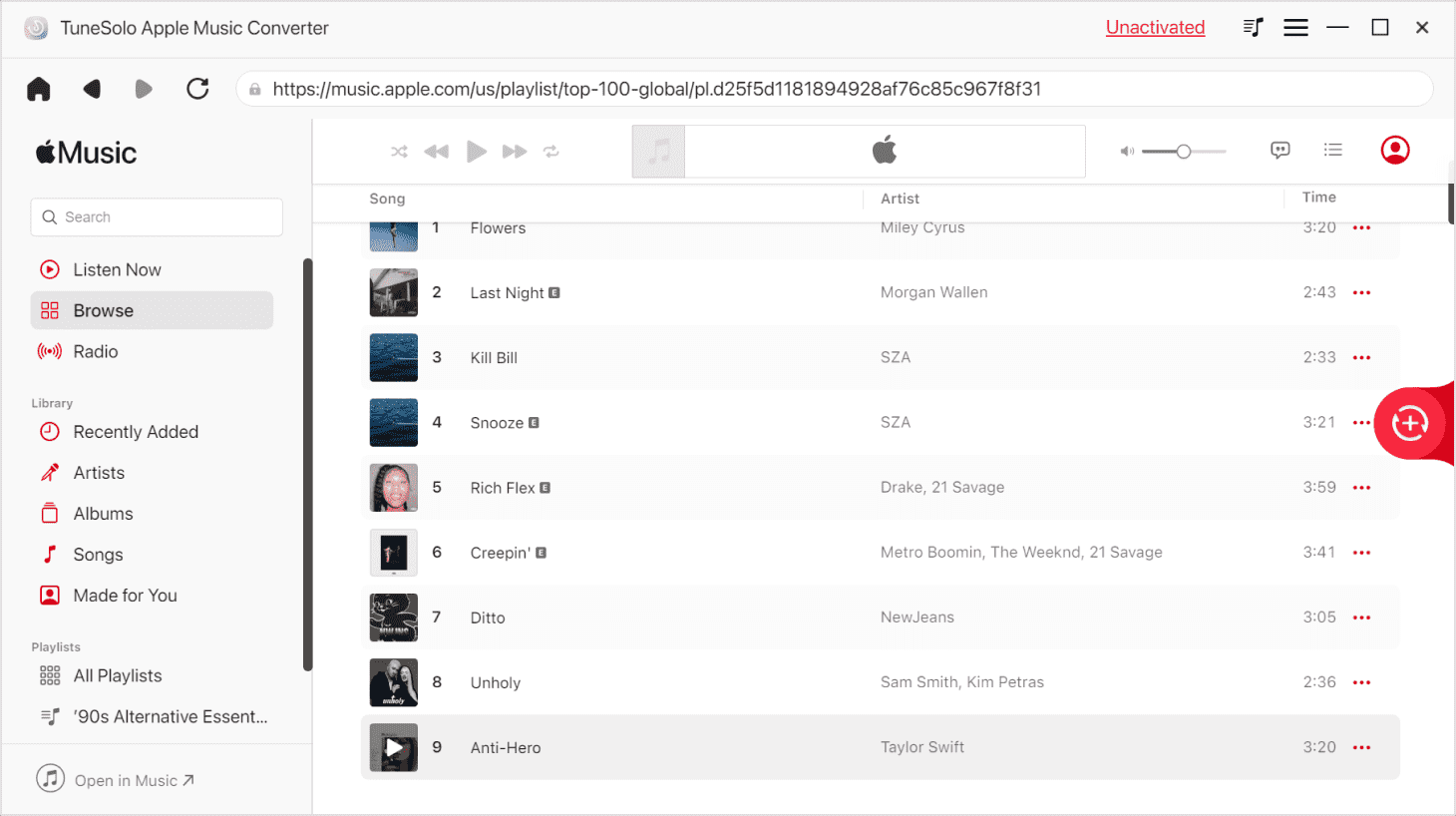 Step #3. Utilize The Modification Advantage Before Converting The Files
You can change the output settings if you want to and simply do this after the selection of the output format. We suggest defining an output path as well to easily access the converted files. After completion, click the "Convert" button and this will allow the app to process the DRM removal as well as the conversion of files.
The whole process will only take a few minutes and your files will be ready for streaming!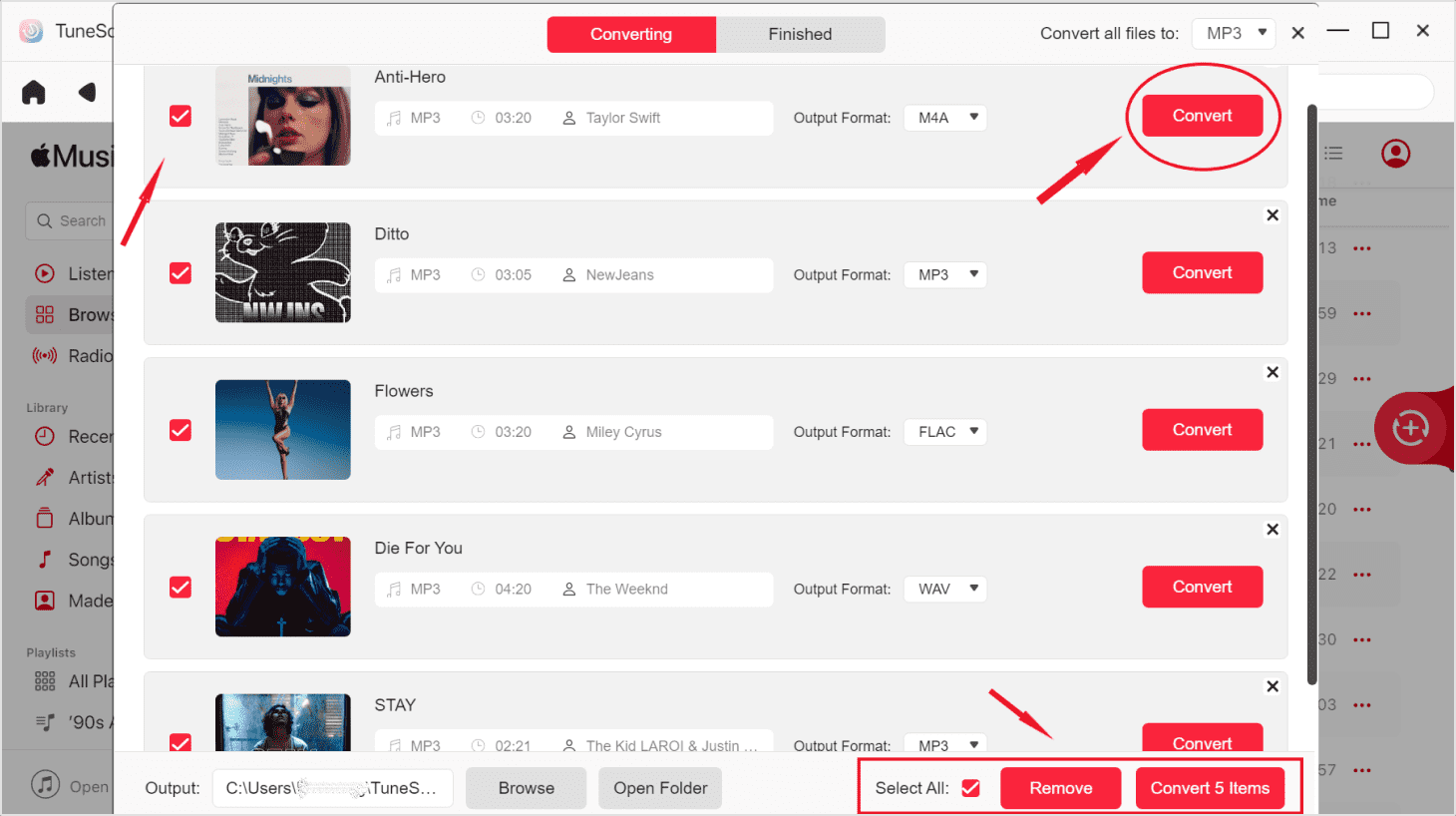 Part 4. The Summary
It is great that there are music streaming services such as Apple Music that are giving its subscribers including the students a free plan. Good thing, the advantage of plans like this Unidays Apple Music is letting the users enjoy listening to tracks for free for six months and get a discounted price after the period. Such plans are of course great but if you have any option to freely enjoy the songs forever by using tools like TuneSolo Apple Music Converter, you should also think twice.