Nowadays, you just can't enjoy Apple Music without the frustration of not being able to transfer the songs or share them with your friends. Unfortunately, this won't change any time soon, especially since the DRM protection is practically what's keeping the platform together.
However, for the past few years, a lot of experts are developing ways to bypass the DRM protection so that they can gain access to privileges that they never had before.
This article will talk about the best Apple Music DRM removal tools out there to help you remove the DRM and enjoy Apple Music better.
Article Content Part 1. Is it Legal to Remove DRM from Apple Music?Part 2. What is the Best Apple Music DRM Removal?Part 3. How to Remove DRM from Apple Music with TuneSolo?Part 4. Summary
Part 1. Is it Legal to Remove DRM from Apple Music?
Before anything else, you must first understand what DRM is, and why you keep seeing it in every article you read about Apple Music. Let's start by answering the very first question.
What is DRM?
DRM stands for Digital Rights Management, although some people refer to it as Data Rights Management instead. Nevertheless, it's the same policy that prevents you from distributing content from Apple Music.
It gives the copyright holders the ability to limit the users on their usage of the content. Simply put, they can dictate whether you can share it with others or not.
DRM protection is often found on files that have commercial uses. This includes songs from artists that can be paid for, eBooks that are sold on Amazon, podcasts that are only accessible to subscribers, and more.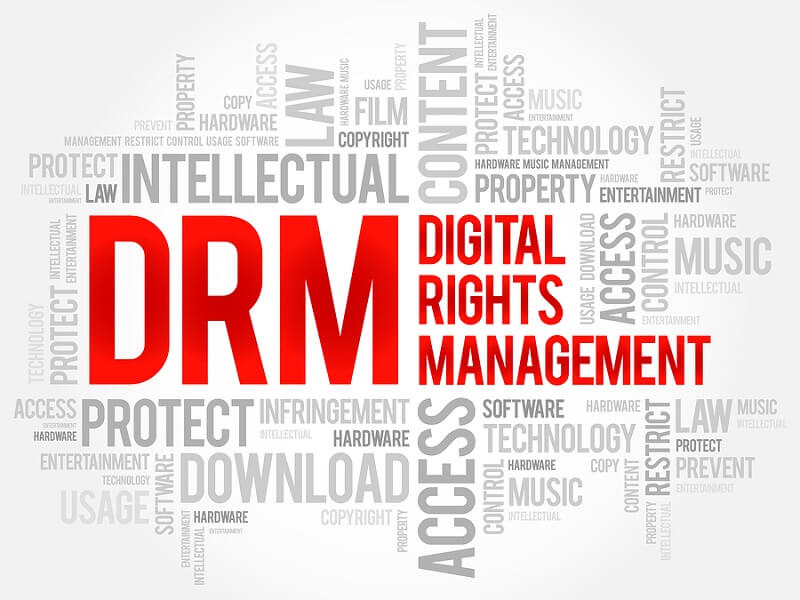 How does DRM Work?
There are many ways as to how DRM protection can work. Some simply add watermarks on their content. Some require validation before getting used. And some companies like Apple program the file so that it would become unusable once it gets out of the main platform.
Before the copyright holder can use the DRM protection, the content must be validated first, so everything you see on Apple Music had to go through a process before being like that.
Negative Impact of DRM Protection
As one may expect, it didn't end very well since the DRM protection had put a lot of limitations to the users. Even paying users still have to suffer from restrictions due to DRM.
That is why more and more people is asking, "Is it legal to remove DRM from Apple Music". Well, the answer to this can vary from yes or no.
Since DRM was supposed to protect copyright holders from suffering losses, if you're planning on using the content for your personal entertainment, they won't suffer losses, hence it is legal. However, if you do something to the content that will result in their result, it is, without a doubt, illegal.
Part 2. What is the Best Apple Music DRM Removal?
Now that you know what DRM is and its legalities, it's time to actually find out what the best Apple Music DRM removal tool is. And for that, we have one recommendation.
TuneSolo Apple Music Converter is a tool designed to help users remove DRM in a way that the quality of the file won't be compromised. This is done by collecting the data stored in iTunes and uses that data to create a file without including the DRM protection.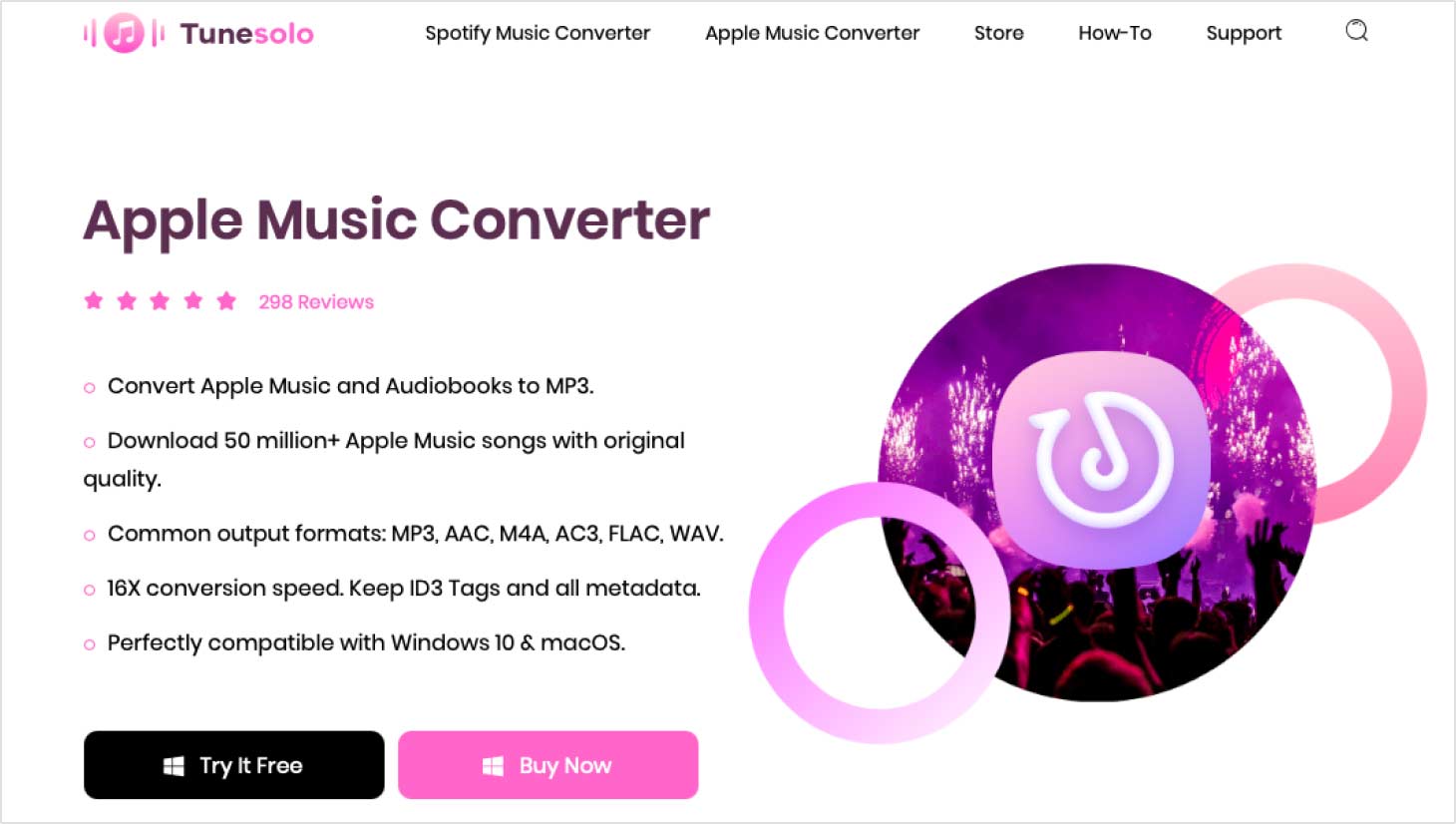 It's not easy, but the concept is quite simple. Nevertheless, if you want to learn more about this software, check out its key features.
Offline Listening
Since you'll be downloading the files directly into your hard drive, it should be quite apparent that you won't need to use the internet afterward. Just play it and you're good to go.
Full Compatibility
The software itself is capable of running in the Windows PC and Mac environment. Additionally, any file that comes out of TuneSolo can be played on many devices including iPhone, iPods, Android, PSP, Xbox, and many more
Fast Conversion Speed
TuneSolo Apple Music Converter can go up to 16 times faster than common converters. It also supports batch conversion, allowing users to convert and download multiple files at once.
Supported Formats
The software also supports various formats including AAC, M4B, M4A, AIFF, WAV, AAX, and even protected formats such as M4V and many more that we won't enumerate one by one. So you are free to convert Apple Music to MP3 or other formats as you like.
Unlocks Premium Content
Although the software is mostly free, you can access content that are otherwise exclusive to those that have premium subscription including Audible audiobooks, access to Apple Music platform, and many more
These are the main reasons why we consider TuneSolo Apple Music Converter as the best Apple Music DRM removal software out there.
Part 3. How to Remove DRM from Apple Music with TuneSolo?
Now that you know about this wondrous software, it should be quite important that you know immediately how you can remove DRM with this free DRM removal tool. Let's start with the steps.
Step 1. Prepare iTunes
Before anything else, you should have iTunes installed on your computer. If you're on Mac, simply make sure if it's up-to-date. Now, wait for it to fully sync into your hard drive and then close it.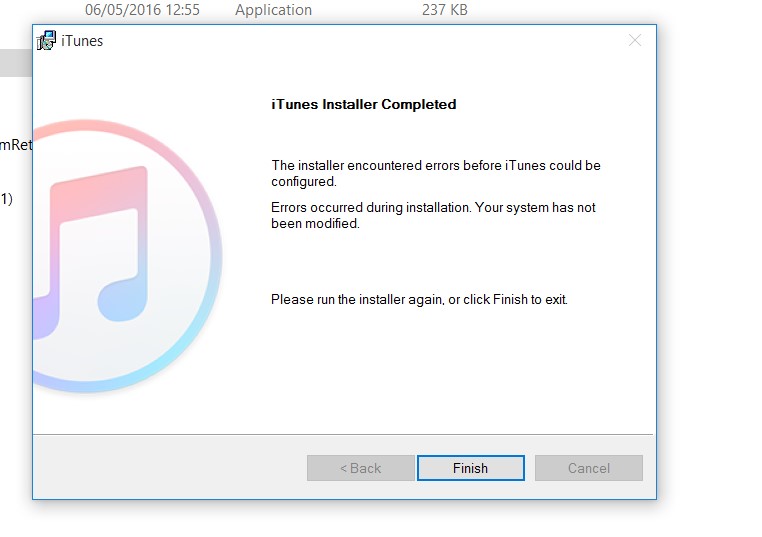 Step 2. Choose Apple Music Files
After setting up the iTunes app, open the Apple Music Converter program on the computer. You should be seeing a list by now. These are files that were detected from iTunes. Simply choose the ones that have DRM protection that you want to be removed.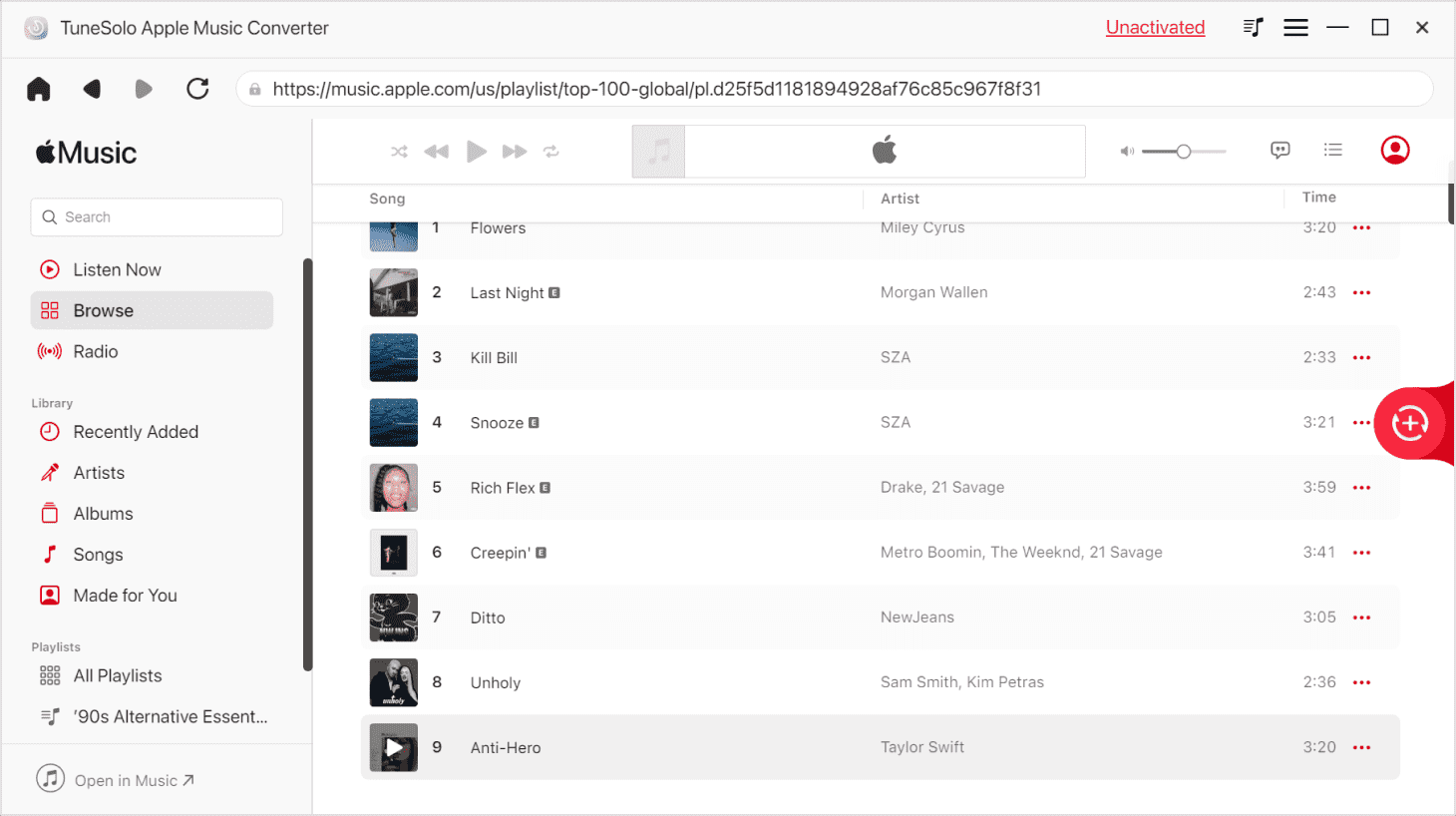 Step 3. Set the Output
Under the list is the Output Settings. Change what you want to change including the Format, Codec, Quality, and such. This will be up to you.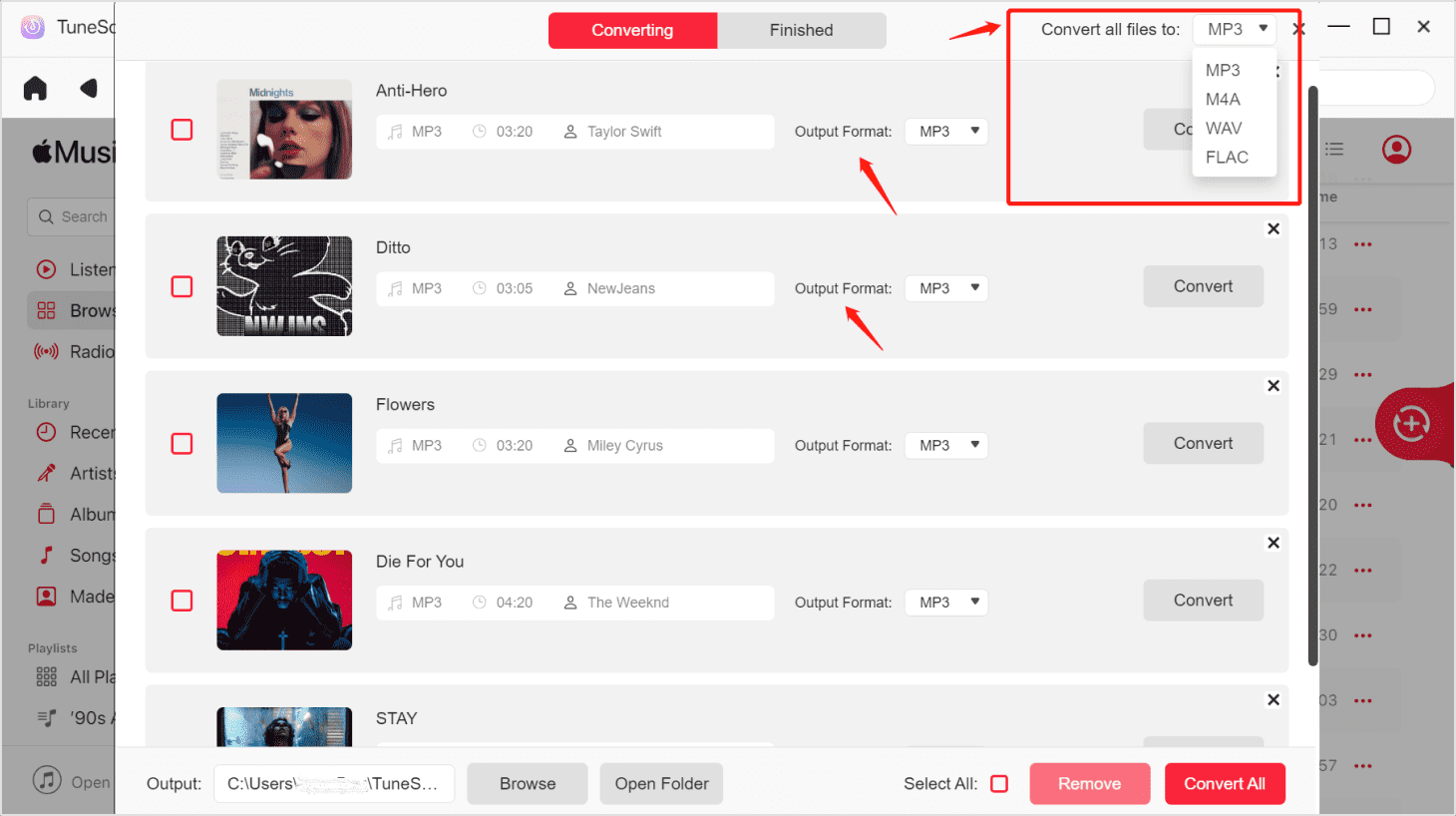 Step 4. Remove Apple Music DRM
After changing the settings, click the Convert button below. This will start the conversion process and it will send all finished files into the Finished tab, which you can then check.
Tip: Please make sure that Apple Music/iTunes is closed before opening Apple Music Converter. And during the song conversion, please do not do any operation on Apple Music/iTunes.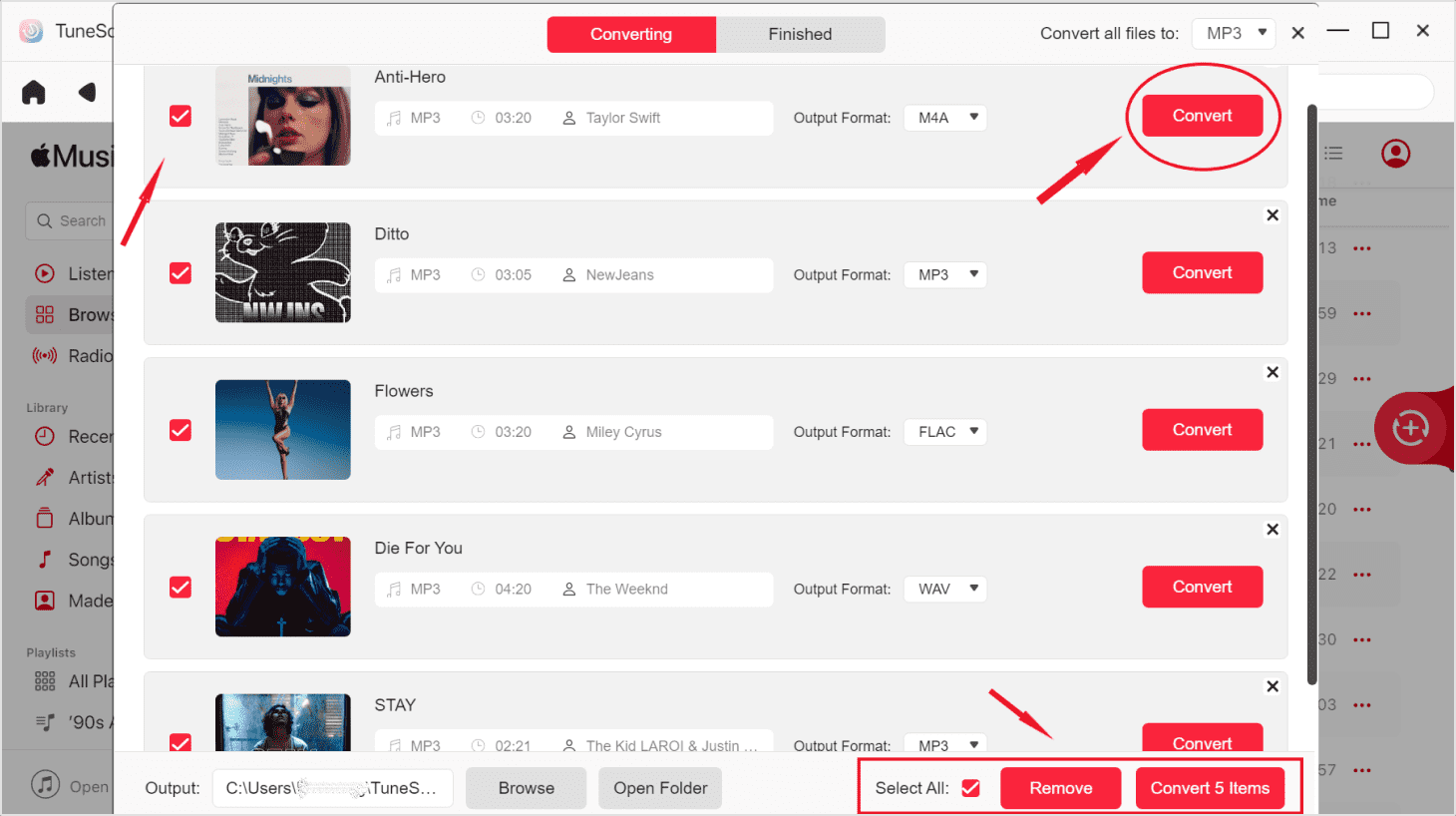 Part 4. Summary
No matter how good of a platform Apple Music is, you can't deny that the DRM protection that it implements to its contents is ruining the experience of many. As such, a lot have come to the conclusion that Apple Music DRM removal tools are necessary.
With this guide, you should be able to fully enjoy the Apple Music experience. Remember, however, that you shouldn't use the files that you download to your personal gain, as it is illegal.