Mac is one of the products of Apple, so it's quite obvious that they'll make sure Mac computers can cater to Apple Music. Unfortunately, that's not always the case.
Just like how the Apple Music app can disappear from iPhone, users may also encounter issues regarding Apple Music not working on Mac in 2021.
The bad news is that iOS devices are very different from Mac computers. Hence, if you're used to iPhones and iPads, solving the underlying problem can be a bit difficult.
This guide will show you why Apple Music won't play on Mac, and how you can fix it using several methods. To get started, you first have to understand what Apple Music is and the cause of this issue.
Article Content Part 1. Why Isn't My Apple Music Working on My Mac?Part 2. How to Fix Apple Music Not Working on Mac Issue?Part 3. Bonus: Download Apple Music Forever to Avoid Apple Music Not Working on MacPart 4. Summary
Part 1. Why Isn't My Apple Music Working on My Mac?
Apple Music is often seen as a music-streaming service and nothing else. This mindset will only make it harder for you to understand what Apple Music for Mac really is. So to start this off, you need to have a general idea of what Apple Music truly is.
Apple Music: General
Apple Music is a subscription-based service that was released to the public in 2015 by Apple Inc. Although it replaced the Beats subscription service, it became tremendously popular over a short period of time, surpassing the number of subscribers of both Amazon Music and Spotify.
Apple Music is known for its numerous features. One feature that I personally like is the sections on the platform. Upon entering the platform, you will encounter several areas which include the For You section, Discover section, and many more.
These sections offer songs in a different manner. For You provides you with recommendations that suit your taste, while Discover allows you to explore the songs of different artists in different genres. You can also listen to podcasts, radio stations, and even watch videos on this platform.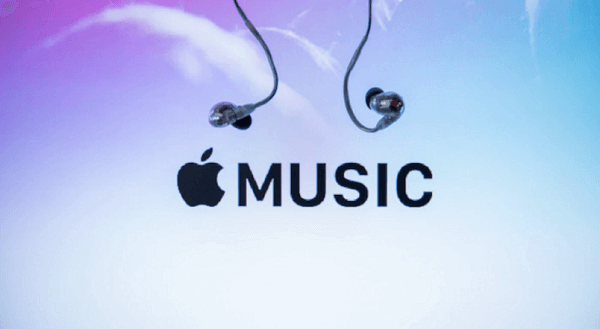 Apple Music: Common Issues on Mac
Despite the many notable features of Apple Music, you still can't deny the fact that there are issues within the platform. While the issues vary according to the device you're using. Here is a list of the known causes of Apple Music not working on Mac:
Apple Music Malfunction. When the Apple Music malfunctions, it's natural that it won't work on any device, even your Mac computer. I suggest reversing what you did that may have caused the app to malfunction
Improper Configuration. If you recently changed the settings of Apple Music or your Mac in general, then there's a chance that you made a mistake and change something that shouldn't be changed, resulting in the current predicament
Outdated Operating System. As always, having an outdated system will only result in unforeseen issues. Hence, it's important to always update your macOS
Inactive Subscription. Forgetting to pay your subscription or canceling it will obviously result in Apple Music not working on Mac or on any device for that matter.
Overloaded cache. Cache corresponds to the temporary data that an app contains. Just like how a phone with an overloaded RAM will slow down, an app with a full cache will also suffer from minor to major issues
Server maintenance. Although you really can't do anything about it, it's important to know that Apple may do some server maintenance every once in a while. When that happens, you simply have to wait until they finish.
Part 2. How to Fix Apple Music Not Working on Mac Issue?
After spending quite some time analyzing the "Apple Music not working on Mac", we have found six ways to fix this issue. Let's start with the easiest one:
#1. Quit Apple Music App and Relaunch it
When the Apple Music app malfunctions, you can fix it by simply force closing and launching the program. These are the steps you need to follow:
On the home screen of your iPhone, swipe from the bottom to the top.
Find and select the Apple Music app by swiping sideways.
Once you have found the said app, tap on it and swipe up to close it.
Now go back to your home screen and open the Apple Music app once again.
This should solve minor issues, including the problem with Apple Music not working on Mac.
#2. Re-enable iCloud Music Library
If you use iTunes instead of Apple Music, chances are there is an option that you need to enable on the settings. Here are the steps you need to follow:
Launch the iTunes app on your computer.
Click the Edit tab on the menu bar.
Select Preferences.
Head to the General tab.
Now turn on iCloud Music Library on the Preferences window
Click the OK button.
This will solve iCloud music library not showing on iPhone.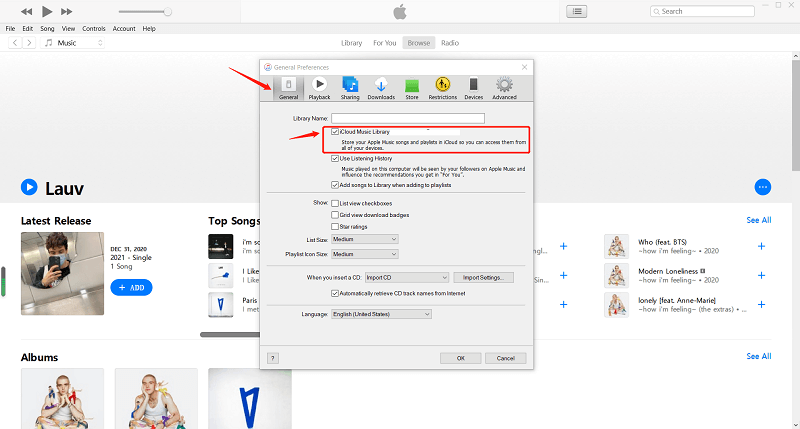 #3. Update macOS System
Normally, macOS receives updates regularly from Apple, and that's why most bugs that you usually encounter get fixed on the next update. On that account, if you didn't update your device, you will eventually encounter issues that should've been already solved. Here are the steps to update your macOS:
On your Mac, click Apple from the menu bar.
Click System Preferences.
Select Software Update.
If there is an update available, this option should be available. If there isn't, then you can proceed to the next method.
#4. Check Apple Music Subscription
If you still can't find a solution to fix Apple Music not working on Mac, the chances are, you don't need to fix it. Perhaps you only forgot that your subscription has ended long ago. As such, you to check your subscription status if it is still active:
Use an iOS device that is connected to your Mac computer.
Go to Settings.
Tap on your Apple ID.
Select Subscriptions.
Tap Apple Music.
On this screen, make sure your subscription status on Apple Music is currently active. If it isn't, then you can solve the issue by opting for a subscription plan.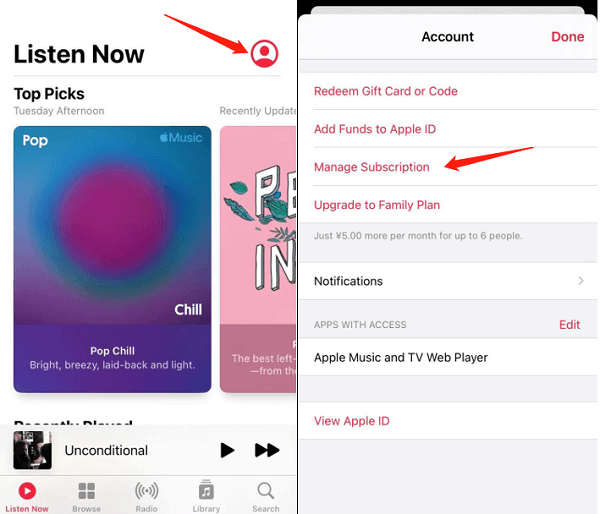 #5. Delete Apple Music Library Cache
As previously said, if your Apple Music library cache is full, you will naturally encounter issues. So, the first thing to do is to clear the cache.
You can find the cache on Mac through this path: /Library/Caches/com.apple.itunes. Obviously, what you want to do is delete all the files here by selecting Move to Trash. Afterward, go to the Trash folder and empty the folder to completely erase the useless contents of the cache.
#6. Check Server Status
There are several ways to check the server status of Apple Music. Obviously, this is not going to solve Apple Music not working on Mac. What it will do is that it will allow you to have peace of mind, knowing that the issue lies within the server instead of your device.
Anyway, you can check the server status by proceeding to this link. You may also look for websites that display the status of servers such as Is It Down Right Now and many more.
Part 3. Bonus: Download Apple Music Forever to Avoid Apple Music Not Working on Mac
Although Apple Music not working on Mac doesn't happen as often as it does in iPhones, it's still a troublesome issue. If you want to completely avoid the possibility of encountering such a problem, I suggest using a third-party converter.
TuneSolo Apple Music Converter is a tool that can convert and download files from Apple Music and keep them forever. With this tool at your disposal, you can keep the songs even if your device suffers from some issue. Here are the steps you need to follow:
Main Feature:
DRM Removal. The DRM protection is the only thing that stands on your way to forever keep the songs on Apple Music. With TuneSolo, it's possible to remove DRM
Other Features:
Offline Listening. You can also listen to the downloaded songs without internet. This is possible for those with iOS and Android gadgets, Zune, PSP, Xbox, etc.
16x Conversion. TuneSolo boasts a conversion speed that is 16 times higher than typical software. On top of that, you can convert multiple files at the same time
Supported Formats. TuneSolo can convert from or to numerous formats and still keep the original quality. These include MP4, M4B, M4V, MP3, WAV, FLAC, etc.
The steps below details how you can download Apple Music and keep it forever using TuneSolo:
Step 1. Select Songs
On your computer, open the TuneSolo software. Make sure iTunes is currently installed on your operating system. You will then see a list. From this list, select the songs that you want to download/convert.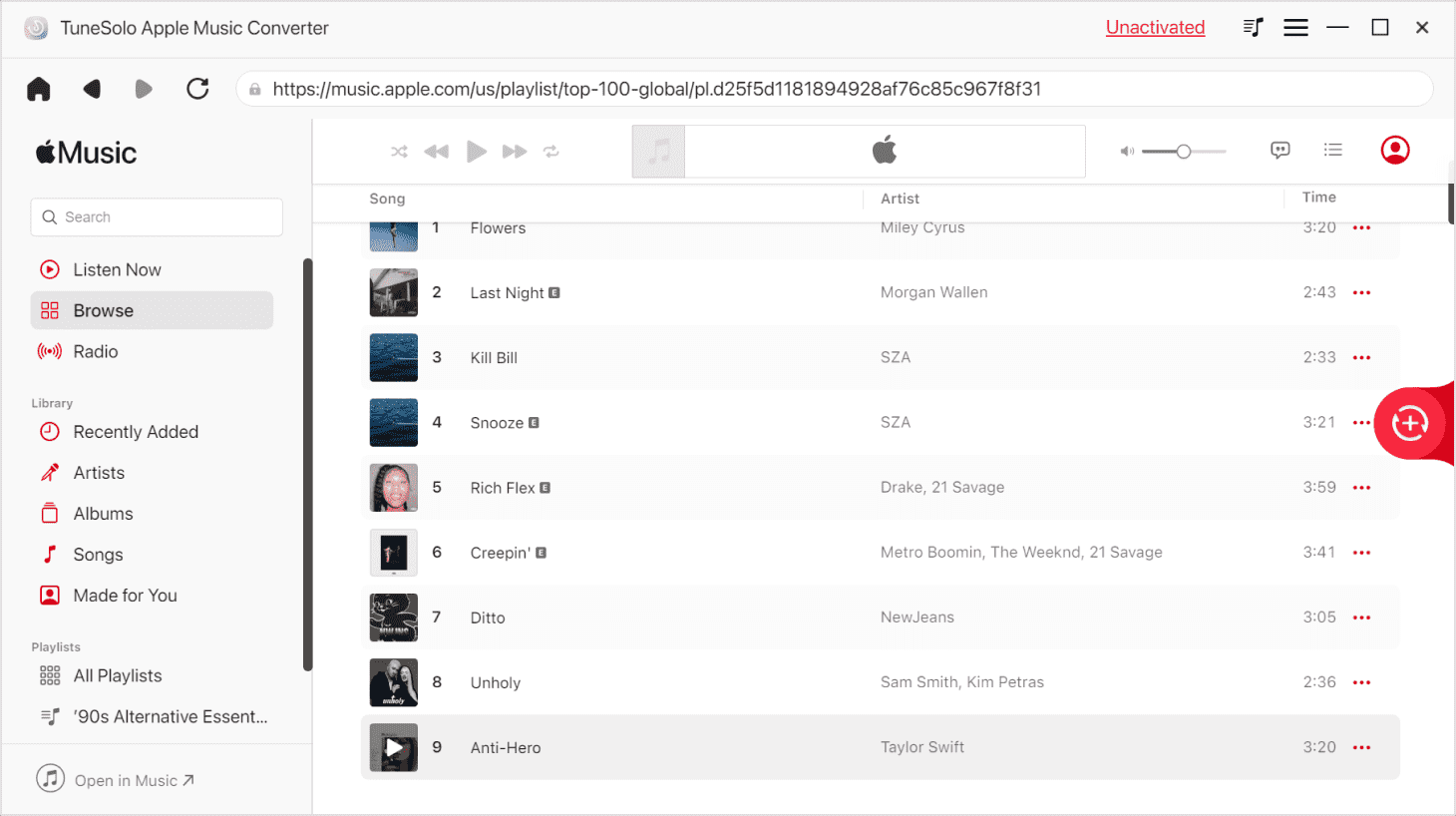 Step 2. Adjust Output Settings
Below, you will see the Output Settings area. This is where you can change different things such as the Format, Quality, Codec, and such. I suggest choosing MP3 for the format.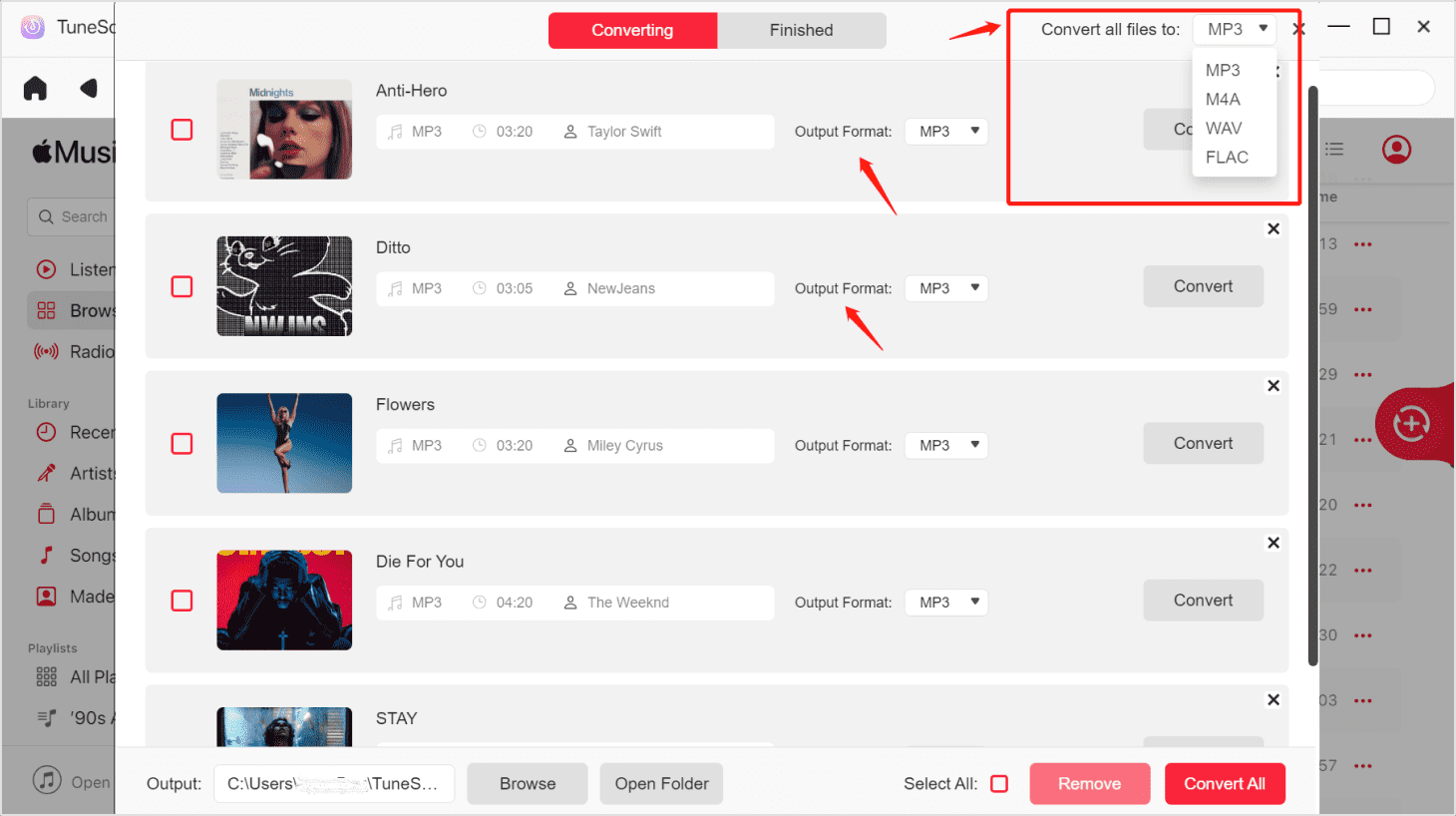 Step 3. Convert Apple Music
Click the Convert button at the bottom of the window. This will start the conversion process, but you have to wait until it's over before closing the software.
Tip: Please make sure that Apple Music/iTunes is closed before opening Apple Music Converter. And during the song conversion, please do not do any operation on Apple Music/iTunes.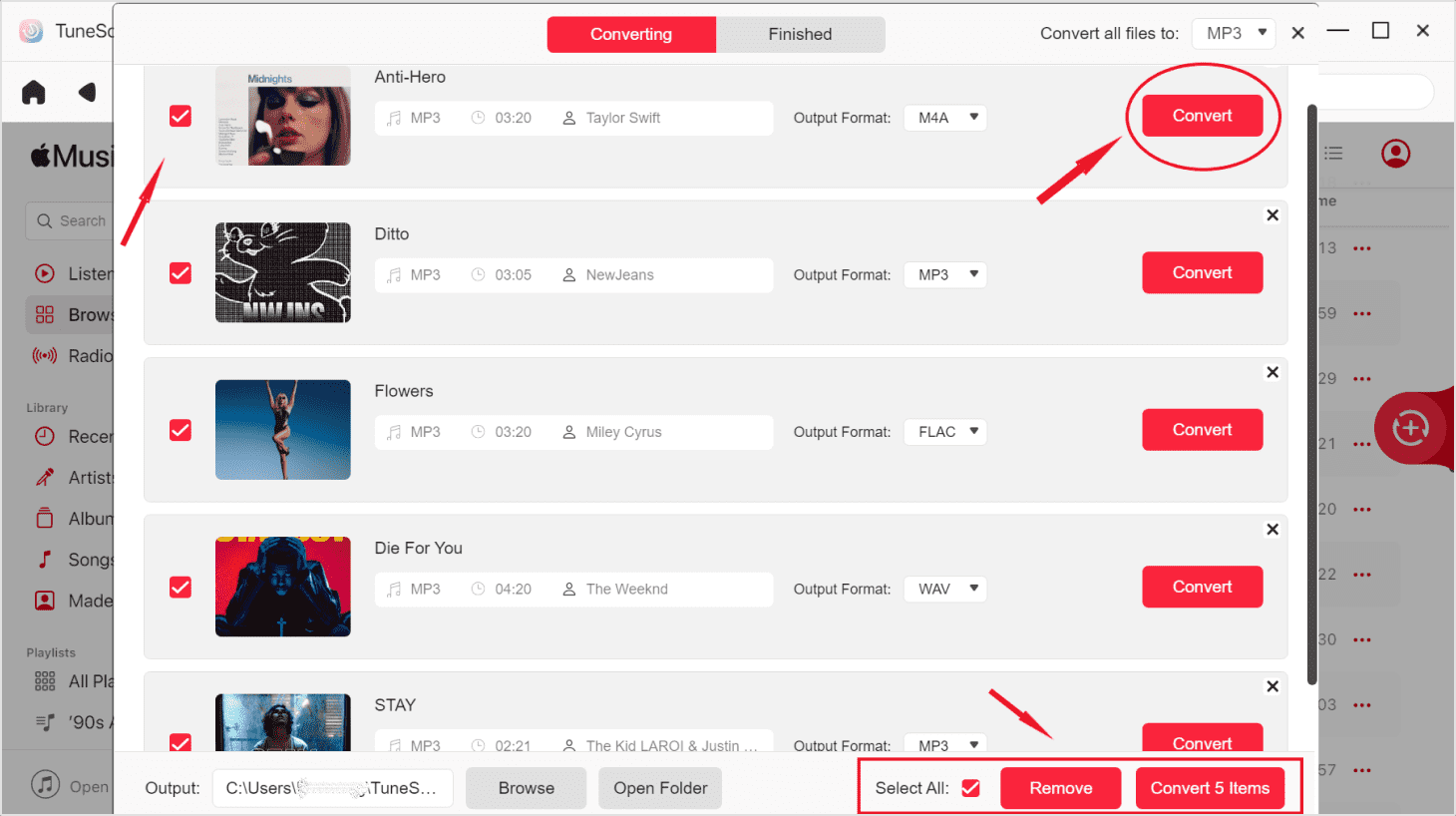 Part 4. Summary
Apple Music not working on Mac is not a very common task. Such an issue may be a normal occurrence on iPhones, but that's not the case for Mac users. So if you encountered this issue, you're in for a lot of trouble.
The good news is that you don't have to go through all the trouble of fixing this issue. Although I have detailed six methods to do it, you can simply avoid such issues by using a third-party tool.